Science Week 2020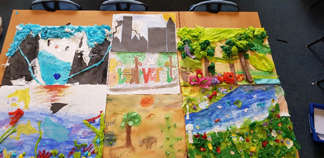 Last week the whole school took part in British Science week. This year's theme was Diversity.
With activities chosen by the AK Science leaders, each class had an exciting set of experiments and investigations to try out. In the true spirit of science, we found that some experiments worked better than others!
From growing mushrooms to inflating balloons, from testing low vision glasses to producing posters about our diverse world, the range of activities was fantastic.