Ashton Keynes Primary School Year 4 Class – Year 2010 – 2011
Following our successful WWII topic, we studied India. The children were very excited about finding out about this colourful and exotic country! In ICT, Class 4 developed their artistic skills to create pointillism pictures and designs using repeating patterns. Here are some examples:
'Fish City' by Tara
This was created in Microsoft Paint using the free-form select tool and by resizing images.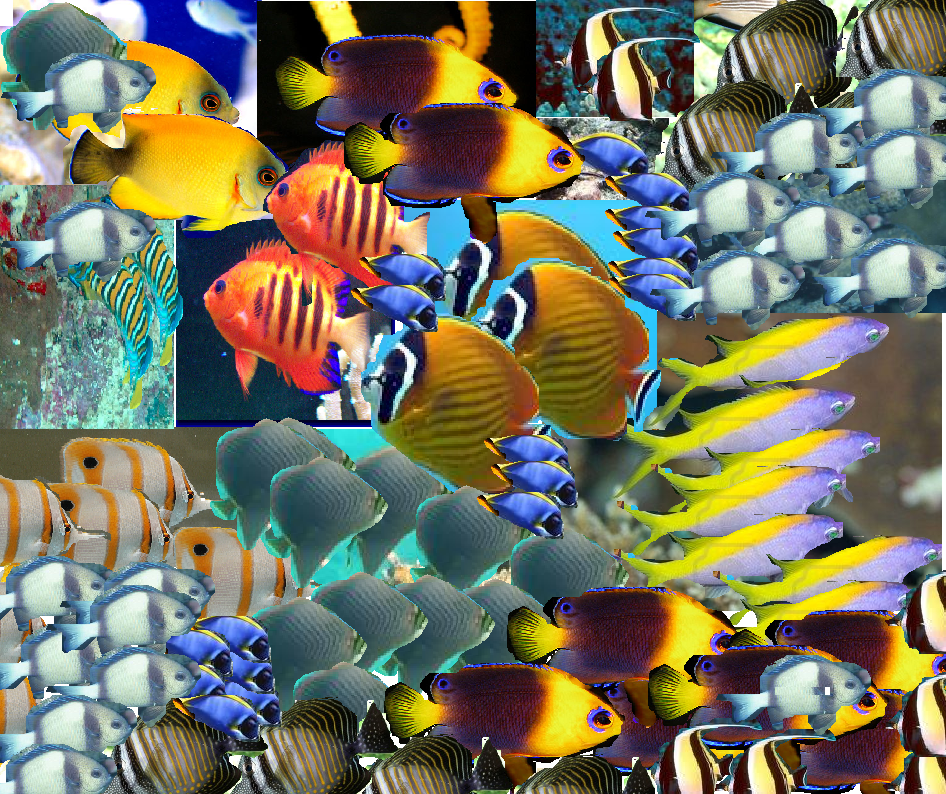 'Aquarium' by Charlotte

SUMMER TERM
Our India topic culminated in a creative and eagerly awaited 'Indian Day'. The children made mouthwatering puris (an Indian bread), painted their hands with henna, designed rangoli patterns and took part in Indian dancing. It was a great way to finish our learning about this exciting country.
So far this term, Class 4 have celebrated the Royal Wedding in style by making Union Jacks, designing a new coat of arms and creating amazing three-tiered wedding cakes!
In Science, Class 4 will continue to learn about plants, living things and the environment and, as part of this, will be taking part in Forest School activities. Here you can see the results of the Twig Towers, including the tallest to incorporate right angles and perpendicular twigs!