Information for new parents – 2022 Reception intake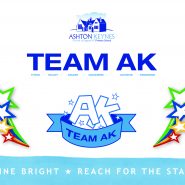 Firstly, WELCOME! We are delighted that you have chosen to send your child to Ashton Keynes Primary School and we can't wait to begin this exciting school journey together in September.
On our website, you will find much information about school life at Ashton Keynes. Visit the Parents, Starting School then Starting Reception tab to give you an idea of our setting and some practical information regarding starting school, (dates will be updated shortly.) Under the Curriculum tab you will be able to find out about our EYFS Start to Shine Curriculum. The Children's tab will give you an insight into some of the learning that happens in each year group.
Once we have had most of the places confirmed, we will be emailing you all a letter about what to expect over the next few months. This will include ways in which we will be providing you with information regarding starting school and how we intend to help your child's transition to school.
Ahead of that letter, if you use Twitter or Instagram feel free to follow our page. https://twitter.com/AshtonKeynesPri
https://www.instagram.com/ashton_keynes_primary_school/
We look forward to welcoming you into our school family.
Our warmest wishes,
Mrs Saville, Mrs Crowley and Mrs Serle