Information for new parents – 2020 Reception intake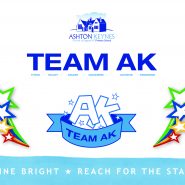 Firstly, WELCOME! We are delighted that you have chosen to send your child to Ashton Keynes Primary School and we can't wait to begin this exciting school journey together in September.
On our website, you will find much information about school life at Ashton Keynes. Visit the 'About' tab to learn about our curriculum. The 'Classes' tab will give you an insight into some of the learning that happens in each year group. Under the 'resources' tab you will find practical information regarding starting school and school uniform.
Once we have had most of the places confirmed, we will be emailing you all a letter about what to expect over the next few months. This will include ways in which we will be providing you with information regarding starting school and how we intend to help your child's transition to school.
Currently we are experiencing a very tricky time and although we will not be able to offer our normal transition arrangements, we will do our very best to help your child be 'reception ready' for September. Please click the flowing link to view our Welcome to EYFS presentation.
Take a tour of our new KS1 build with Mrs Saville.
Ahead of that letter, if you use Twitter feel free to follow our page. https://twitter.com/AshtonKeynesPri
We look forward to welcoming you into our school family as soon as we possibly can.
In the meantime, keep yourselves and your family as safe as possible.
Our warmest wishes,
Mrs Saville, Mrs Crowley and Mrs Serle