Information for prospective parents – Reception Sept 2021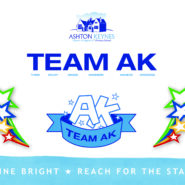 We would usually now be in full swing meeting you and your children as you visit our school, meet our staff and pupils and tour our amazing new buildings prior to applying for your chosen schools (deadline for applications is January 2021) for your child next September. 
Unfortunately, this has obviously not been able to take place but we are very excited to announce we are now offering bespoke, individual zoom meetings with our Head Teacher so you and your child/ren can find out more about our school.
If you would like to book an appointment, please phone the school on 01285 861436 and we will be happy to arrange this at a time convenient to you.
As soon as we are able, and in line with Government COVID-19 guidance, we will resume onsite outdoor visits where you can meet the Head Teacher in person and view the classes from their external doors.  We had planned to start this in November but unfortunately the new period of lockdown has prevented this.  
We are also in the process of making a new video showing the shiny new buildings and everything that goes with this.  The video will be posted on our website available – watch out for it!! 
We look forward to hearing from you and meeting you safely ASAP.