AKPS Coronavirus information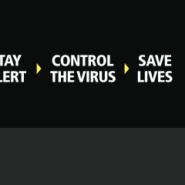 Statement from the Headteacher about schooling for AKPS during COVID 19: 
A thorough risk assessment has been done and a detailed plan is in place in line with DfE (Department for Education) recommendations, LA guidance and Public Health England advice.

From the week of 1st June our Key worker children will return to school in two groups KS1 and KS2 in pods of up to 15 and will not mix.

From the week of 8th June after sending a very clear letter to parents, we now have responses from parents and carers in Classes R, 1 and 2 and have set up pods of up to 15 children and dedicated staff (keeping regular staff with their children where possible for reassurance for our children). IN the first instance during this week they will return for one day. We will then reassess that this is working and if all is safe and well we will increase to 2 days per group from w/d 15th June but we will decide this after a thorough risk assessment of week of 8th June. 

In the first instance we will accommodate key worker children and vulnerable as a priority as we have done all the way through, including during all holidays. We will then endeavour to keep spaces for children so that all Year R, 1 and 6 can return before July should they be able/ change their mind. We will have to assess this as requests are made to ensure this is still possible at the time but we will do our best for this. 

At this stage we have no further guidance about Years 2, 3, 4 and 5 phased return but we are currently operating using all classrooms available and have carried out our unique phased return plan at this stage to work with our staffing levels, our Victorian building and to reflect the fact that we are mid a building project. 

We continue to keep our parents and carers fully up to date and all staff have been part of managing the risk assessment we have created to ensure they're all fully involved in setting up the pods safely ready for a calm and safe return from 1st June. We have provided some excellent remote learning this far, from home work books, to a really clear timetable (which can be found on our class pages of this website) with daily emails and online classes for classes along with learn platforms (Seesaw for KS1, Showbiz for lower KS2 and Zoom for Upper KS2) and we look to extend Showbiz into Year 5 after half term. 

Whilst this has been a very unusual and unsettling time for all, I remain ever proud of our AKPS family. I cannot wait until we are all back together and will endeavour to ensure that we keep great communication, support and care and gently phase in a safe return to school as we can. I thank the whole school family for their fabulous support, flexibility and the essential Christan ethos of our school continues to shine through the love and kindness our family continue to show both face to face and remotely during this time. 
Mrs Saville Headteacher
For NHS advice on the coronavirus please use following link:
https://www.nhs.uk/conditions/coronavirus-covid-19/
The DFE have released this link to help with security for video conferencing and also the following guide for staying safe online.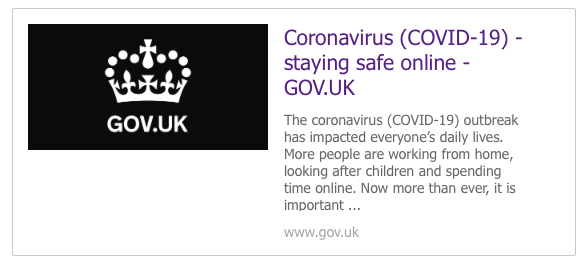 Please use the following link for advice on keeping children safe from the National Society for the Prevention of Cruelty to Children (NSPCC)
https://www.nspcc.org.uk/keeping-children-safe/coronavirus-advice-suppport-children-families-parents/
The law doesn't say an age when parents can leave a child on their own, but it is an offence to leave a child alone if it places them at risk.
· children under 12 are rarely mature enough to be left alone for a long period of time
· children under 16 shouldn't be left alone overnight
· babies, toddlers and very young children should never be left alone
As you are aware, the school has been closed from end of day Friday 20th March 2020 for all pupils until further notice, apart from those who have an EHCP plan or are a child of key workers who need to work.
The principle that we are all working to is that if children can stay safely at home, they should, to limit the chance of the virus spreading. The Government is asking parents to keep their children at home, wherever possible – schools will remain open only for those children who absolutely need to attend.
If your work is critical to the COVID-19 response, or you work in one of the critical sectors listed below, and you or another family member cannot keep your child safe at home, then your children will be prioritised for education provision. Please note: If one parent is a key worker, the government will expect the other parent to have their child at home. Single parents who are key workers will obviously be entitled to attend school.
The list has been separated into eight categories:
Health and social care
Includes frontline health and social care staff – such as doctors, nurses, midwives, paramedics, as well as support and specialist staff in the health and social care sector.
Education and childcare
Includes nursery, teaching staff and social workers
Key public services
Those required to run the justice system, religious staff and journalists providing public service broadcasting
Local and national government
Administrative occupations essential to the effective delivery of the COVID-19 response
Food and other necessary goods
Includes those involved in the production, processing, distribution, sale and delivery of food.
Public safety and national security
Police, support staff, Ministry of Defence civilian staff and armed forces personnel are on the list, along with fire and rescue staff, as well as those responsible for border security, prison and probation staff.
Transport
Includes those who will keep air, water, road and rail passenger and freight transport modes operating during the COVID-19 response.
Utilities, communication and financial services
Staff required to keep oil, gas, electricity, water and sewerage operations along with those in the civil nuclear, chemical, telecommunications and postal services.
The school will be open to the children of Key Workers and those children who have EHCP plans from 8:00 a.m. – 2:00 p.m.
Those parents who believe they are key workers unable to keep their children at home, please make themselves known to the school office for us to assess whether your child will / can attend school. Please contact the office asap and state: Name, child's name, contact numbers, email address, emergency contact numbers, and days they will attend if known.
Thank you again for your continued support and such thoughtful messages, it means so much to us all,
Mrs Saville and the team