School closure; with the exception of key worker children and those with a EHCP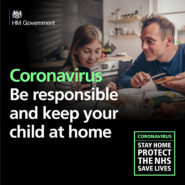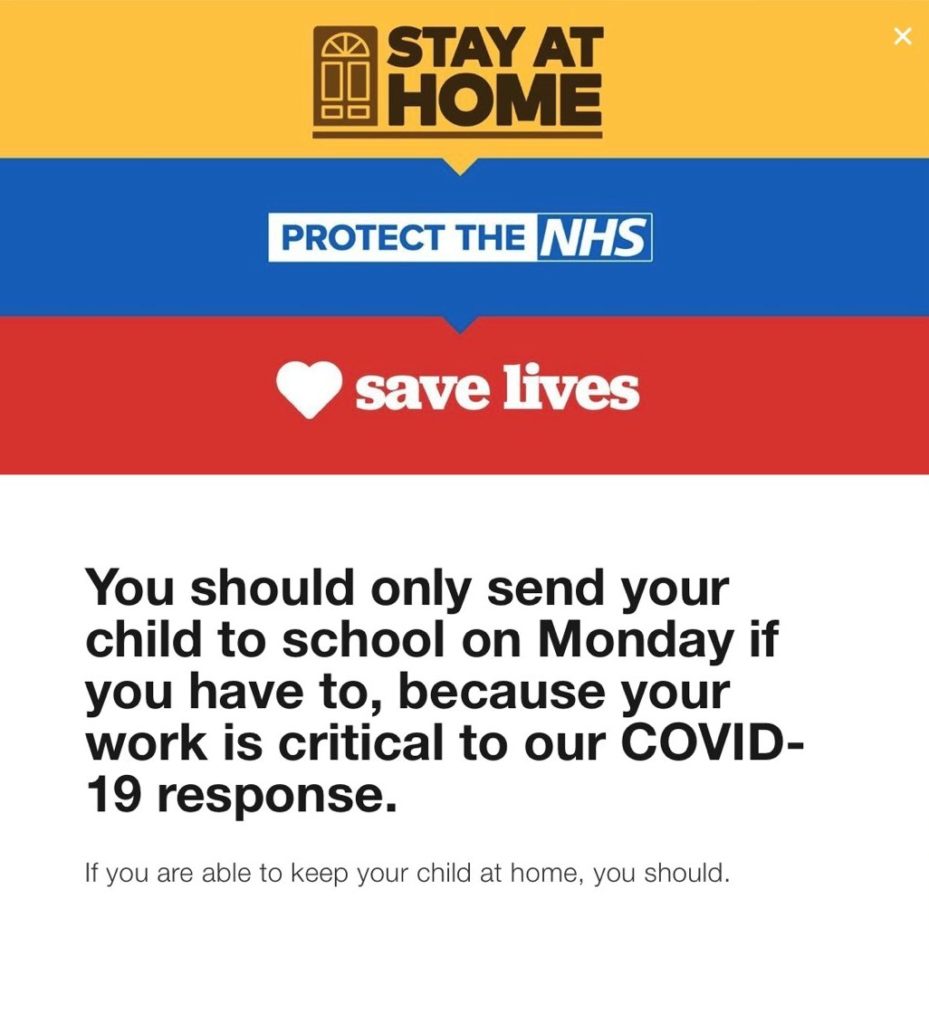 Dear Parents/ carers,
As you are aware, the school will be closed from end of day Friday 20th March 2020 for all pupils until further notice, apart from those who have an EHCP plan or are a child of key workers who need to work.
The principle that we are all working to is that if children can stay safely at home, they should, to limit the chance of the virus spreading. The Government is asking parents to keep their children at home, wherever possible – schools will remain open only for those children who absolutely need to attend.
If your work is critical to the COVID-19 response, or you work in one of the critical sectors listed below, and you or another family member cannot keep your child safe at home, then your children will be prioritised for education provision. Please note: If one parent is a key worker, the government will expect the other parent to have their child at home. Single parents who are key workers will obviously be entitled to attend school.
The list has been separated into eight categories:
Health and social care
Includes frontline health and social care staff – such as doctors, nurses, midwives, paramedics, as well as support and specialist staff in the health and social care sector.
Education and childcare
Includes nursery, teaching staff and social workers
Key public services
Those required to run the justice system, religious staff and journalists providing public service broadcasting
Local and national government
Administrative occupations essential to the effective delivery of the COVID-19 response
Food and other necessary goods
Includes those involved in the production, processing, distribution, sale and delivery of food.
Public safety and national security
Police, support staff, Ministry of Defence civilian staff and armed forces personnel are on the list, along with fire and rescue staff, as well as those responsible for border security, prison and probation staff.
Transport
Includes those who will keep air, water, road and rail passenger and freight transport modes operating during the COVID-19 response.
Utilities, communication and financial services
Staff required to keep oil, gas, electricity, water and sewerage operations along with those in the civil nuclear, chemical, telecommunications and postal services.
The school will be open to the children of Key Workers and those children who have EHCP plans from 8:00 a.m. – 2:00 p.m.
Those parents who believe they are key workers unable to keep their children at home, please make themselves known to the school office for us to assess whether your child will / can attend school. Please contact the office asap and state: Name, child's name, contact numbers, email address, emergency contact numbers, and days they will attend if known.
Thank you again for your continued support and such thoughtful messages, it means so much to us all,
Mrs Saville and the team