Year 6 Shine at Cirencester Mock Trials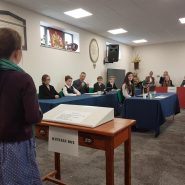 Class 6 certainly shone on Friday! We were again this year very fortunate to be able to take part in the Cirencester Mock Trial competition against primary schools in Gloucestershire. This event perfectly expressed and demonstrated this term's value of 'Justice'. This fabulous experience not only built up the children's confidence and speaking and listening but also taught the children all about some very important Christian and British values such as democracy, fairness and of course, justice.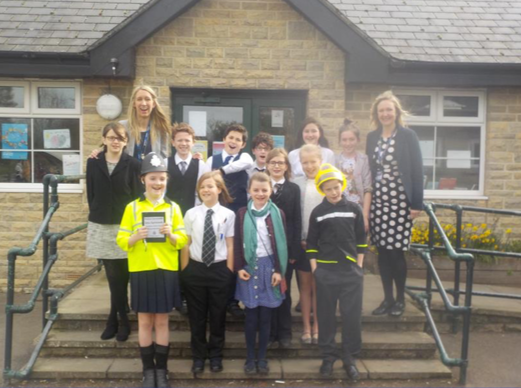 Myself, Mrs Saville and the Year 6 team are delighted to have witnessed the team taking part and trying their best. They were superb on every level and were highly commended by a number of legal professionals on their costumes and professional team approach. The success is for the whole class team who have been fully involved with supporting one another all of the way. The entries from other schools will be judged overall and whatever the outcome, the whole class were winners in our eyes! What an experience, certainly one to prepare our children for Secondary school and beyond! Well done team AK! Thank you to Mrs Lyons, Mrs Bromelow and Mrs Hudson for accompanying us and supporting us.
Miss Perring