Village Information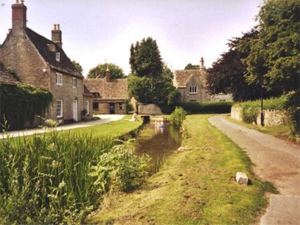 Ashton Keynes is a village and civil parish in Wiltshire, England, near the border with Gloucestershire, about 6 miles south of Cirencester and 4 miles north of Cricklade. According to the 2001 census the parish had a population of 1,420.
The village lies within the Cotswold Water Park and is situated on the River Thames about 7 miles from its source near Kemble (Thames Head). In the late 1980s a large Romano-British settlement was excavated on the edge of the village, in advance of extensive gravel extraction.
Ashton Keynes is twinned with the French village of Grandchamp Des Fontaines. There is a very active Twinning Association in the village, which organises regular exchange trips and other activities between the village communities.
Ashton Keynes has been a community down the ages and has seen Ancient British tribes, Roman invaders and subsequent periods of English history.
The village was known as Aesctun in 800 AD and appeared in the Domesday book as Essitone in 1086 and changed its name 10 times in the next 800 years until its present name was recorded.
From Mediaeval times when this whole area was a Royal Forest, through the Civil War when Cirencester was held by Parliamentarians, through to modern times ordinary people have lived out their lives in Gosditch.
In 1851 in the 35 homes in Gosditch were living a tailor, saddler, tallow chandler, stonemason, many glove makers and a cobbler. The School was built in this street in 1870 and a Primitive Methodist chapel was opened in 1840, but became a baker's shop later.
The Horse and Jockey was a "scrumpy house", selling cider made from the apples from the orchards in the village. The Inn was the social centre of the community where dominoes were laid and gossip exchanged, and the hard times debated.
Most of the information above has been sourced from the Wikipedia page on Ashton Keynes.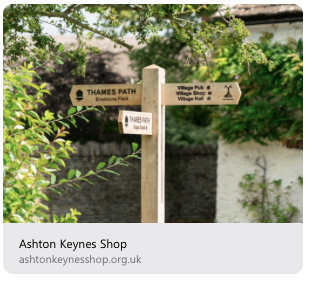 We would welcome any further suggestions for any additions to this page and any useful links that may be helpful for our site visitors.