Class 4
Welcome to Class 4
Class 4 AK Curriculum Annual Overview 2017-2018
Term 5
Class 4 Term 5 Homework Brochure
Dear Parents & Carers
Here are this week's spellings. We are concentrating on homophones. These are words that sound the same when spoken, but have a different spelling. Please discuss the meanings of these words with your children at home to support the work we are doing in class this week. Your child will know which star spellings they are practising this week. Many Thanks, Mrs Boswell
AK spelling practice sheet 1 star statutory words 21.05.18
AK spelling practice sheet 2 star statutory words 21.05.18
AK spelling practice sheet 3 star statutory words 21.05.18
AK spelling practice sheet 1 star homophones 14.05.18
AK spelling practice sheet 2 star homophones 14.05.18
AK spelling practice sheet 3 star homophones 14.05.18
AK spelling practice sheet 1 star common exception words wk2
AK spelling practice sheet 2 star sion words wk2
AK spelling practice sheet 3 star sion tion cian words wk2
AK spelling practice sheet 1 star common exception words wk1
AK spelling practice sheet 2 star sion words wk1
AK spelling practice sheet 3 star sion words wk1
Term 4
Roald Dahl's Goldilocks and the Three Bears
We spent a lot of this term working on our performance of Goldilocks and the Three Bears, which we performed with Class 3. Everyone got involved by learning the songs and their lines, helping to make props and working together as a team to produce a fantastic play. The comments we received from our parents, carers and families when they watched the performances were brilliant!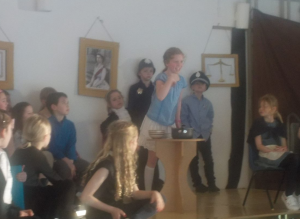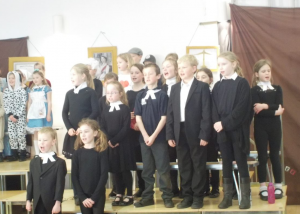 Robokid Kits
We have been very lucky to test out some engineering kits that Mrs Clarke supplied to the school.  Working in pairs and groups of three, we built a small robot using the kits and learnt how to program it to move in different ways. It was really enjoyable to use the robot kits to practise our engineering skills and race the robots at the end of the day.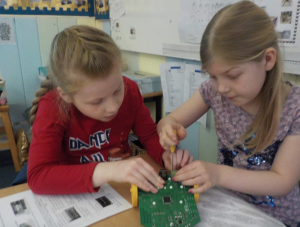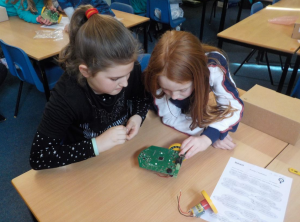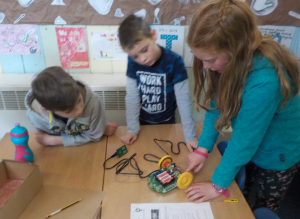 Science Week
During Science Week, we took part in an interactive workshop where we learnt about a range of forces.  The activities were really unusual and entertaining too!  We continued our learning by working in teams to create a way of transporting tomatoes so that they wouldn't become squashed – this relied on us sharing our ideas as a team and using resources carefully to design and build the best method of transport.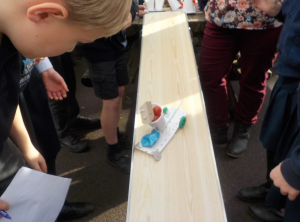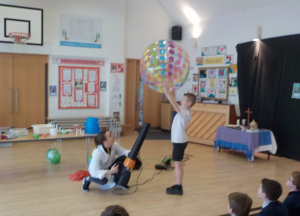 Term 3
Class 4 Term 3 Homework Brochure
Term 2
Class 4 Term 2 Homework Brochure
Year 4 have been studying the story of the Iron Man by Ted Hughes. In you computing lessons we used Jellycam to produce stop motion animations. Click the group name for the link to view the animation.
Year 4 have been studying the story of the Iron Man by Ted Hughes. In our Computing lessons we used Jellycam to produce stop motion animations. Here are the links to some of the animations produced.
Term 1
Class 4 Term 1 Homework Brochure
Colour Mixing
In our Art lesson, we collected a variety of Autumnal leaves and looked carefully at their different colours.  Using watercolour paints, we mixed colours to match the leaves as closely as possible.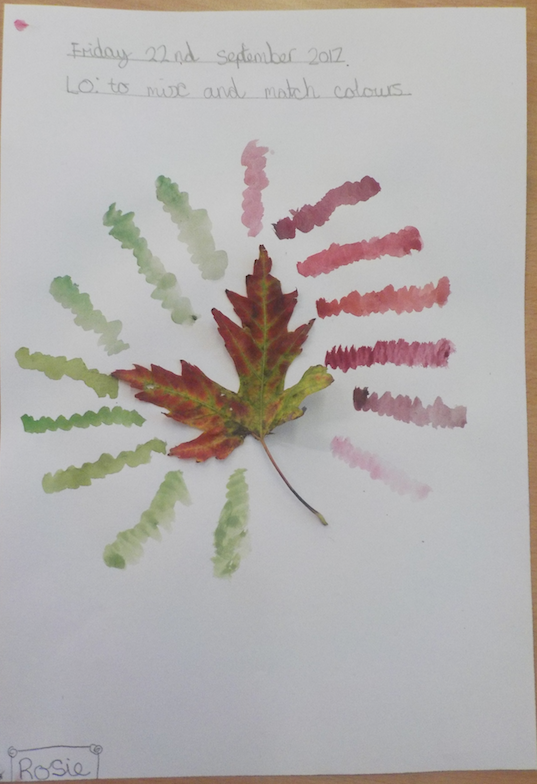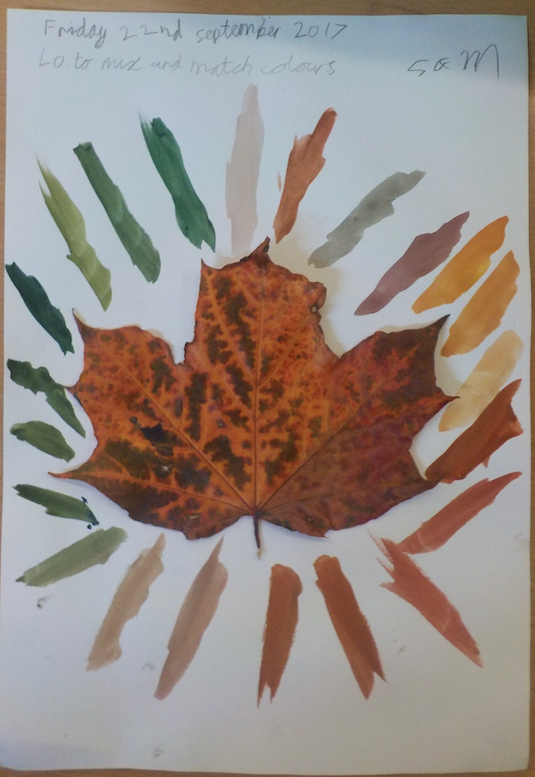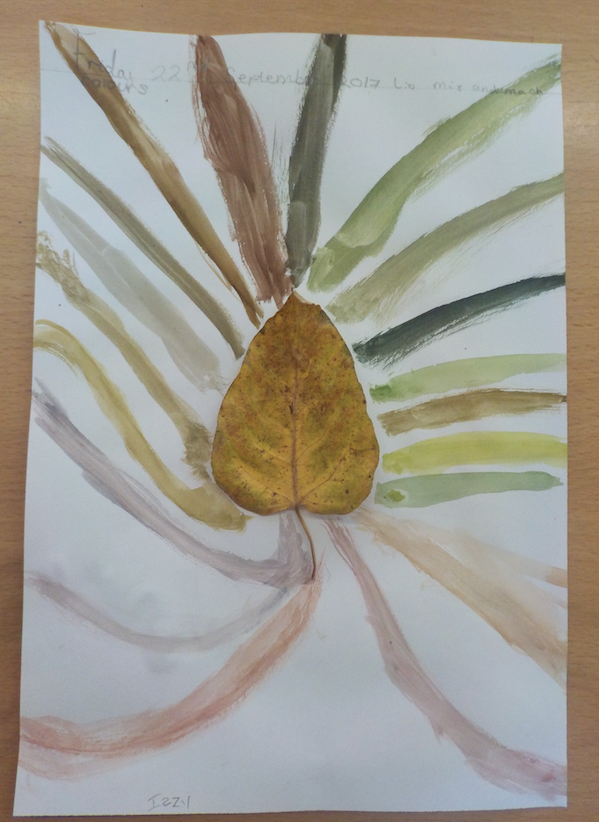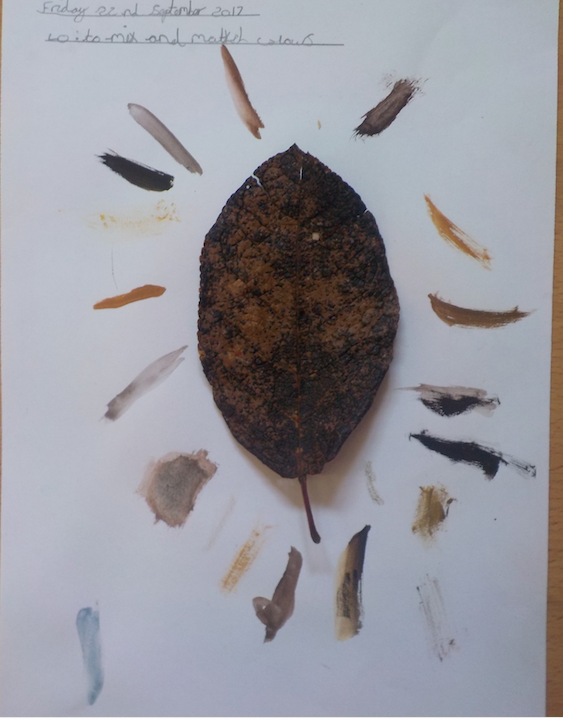 A Seed is Sleepy
Along with the rest of the school, we started the new academic year with a focus on the book 'A Seed is Sleepy' by Dianna Hutts Aston and Sylvia Long.  These pictures show some examples of the fabulous artwork the class produced when completing observational drawings of the inside of peppers, tomatoes, melons and oranges. We used charcoal and chalk to create the pictures and looked carefully at the shape and size of each element of the fruit. We have saved the seeds from the fruits to plant them and watch what happens as they germinate!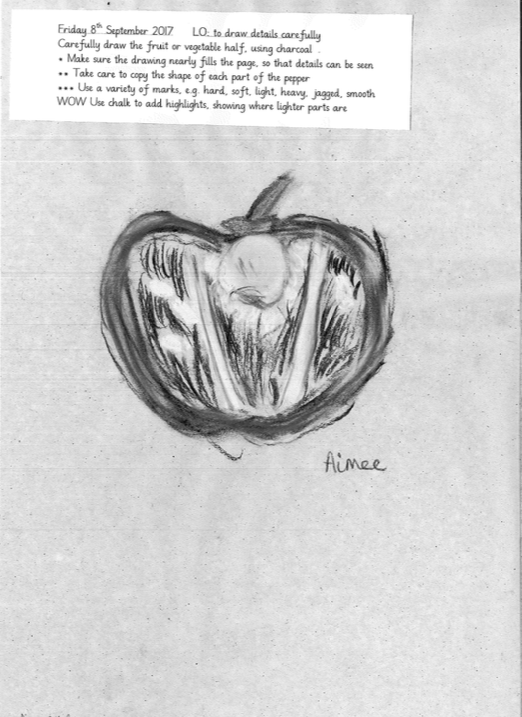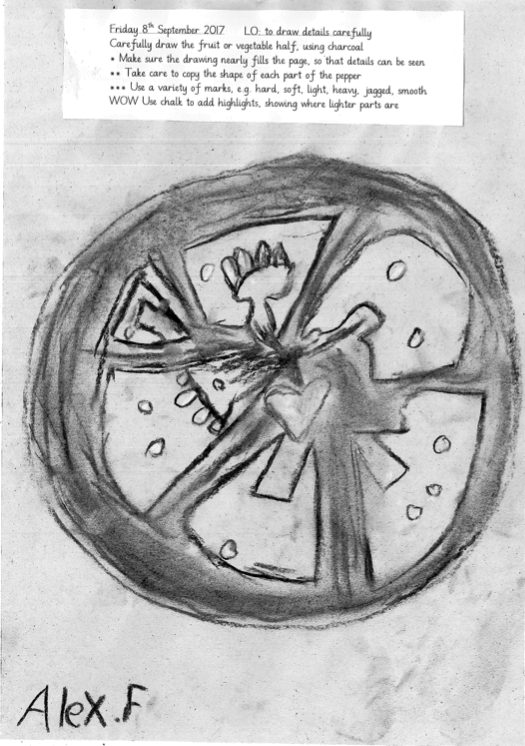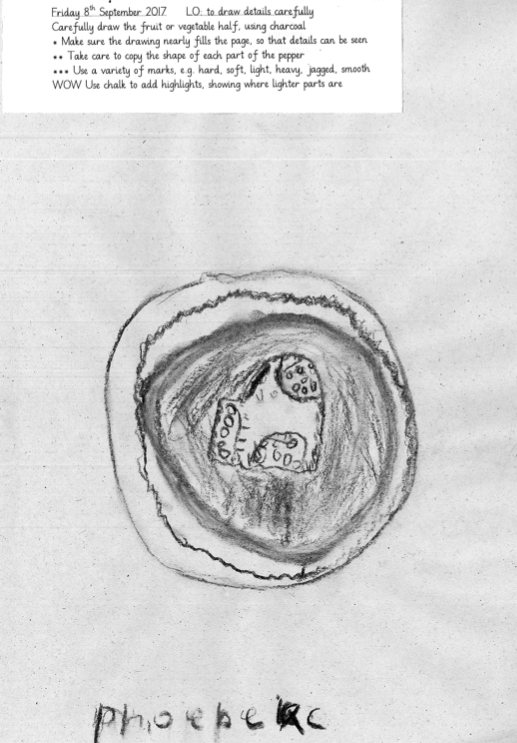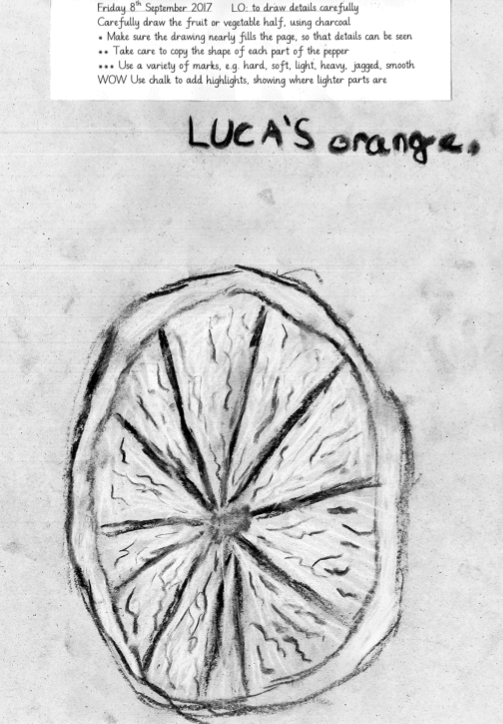 Summer Star Challenge Year 4 2017
ARCHIVE POSTS
Class 4 Curriculum Annual Overview 2016-2017
Term 6
Class 4 Term 6 Homework Brochure
Sports Week
We all had a fantastic week during our school's sports week, learning a wide range of sports and developing a variety of different skills. For Home Learning, we designed posters to promote some of the sports that we had experienced. Some of the children have written an evaluation of the sports we enjoyed:
Smoothie Bike (Camille): The Smoothie bike was great fun because we got to make our own smoothies and taste them.  The Smoothie bike is a bike with one wheel.  When you pedal, the wheel turns and it creates a smoothie with all the food that you put in the blender.  It's amazing!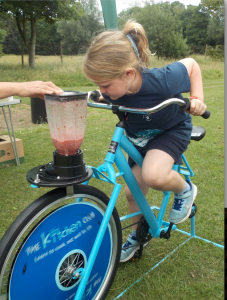 Archery (Sophie M): Archery was really enjoyable because we learned how to hold the bow, where to hold it and how to shoot.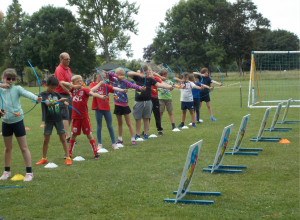 Army Assault Course (Eva): In the Army assault course we learnt that they have to train hard because they need to be prepared to fight.  We had to weave through poles, tiptoe through ladders, lunge over hurdles, jump in sacks and crawl through nets just like the Army.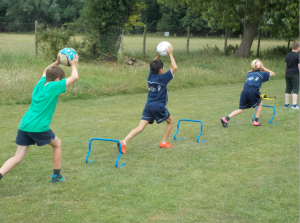 Cricket (Tom): The cricket session was really exciting.  I hope that some of us learnt something – I know I did by batting correctly.  I think Mark and Adam did really well teaching us because they told us what to do clearly. My favourite activity was throwing the tennis balls at the wickets with two teams trying to knock the final wicket over.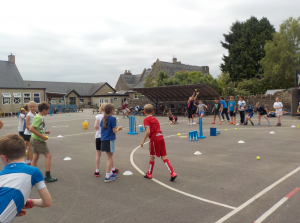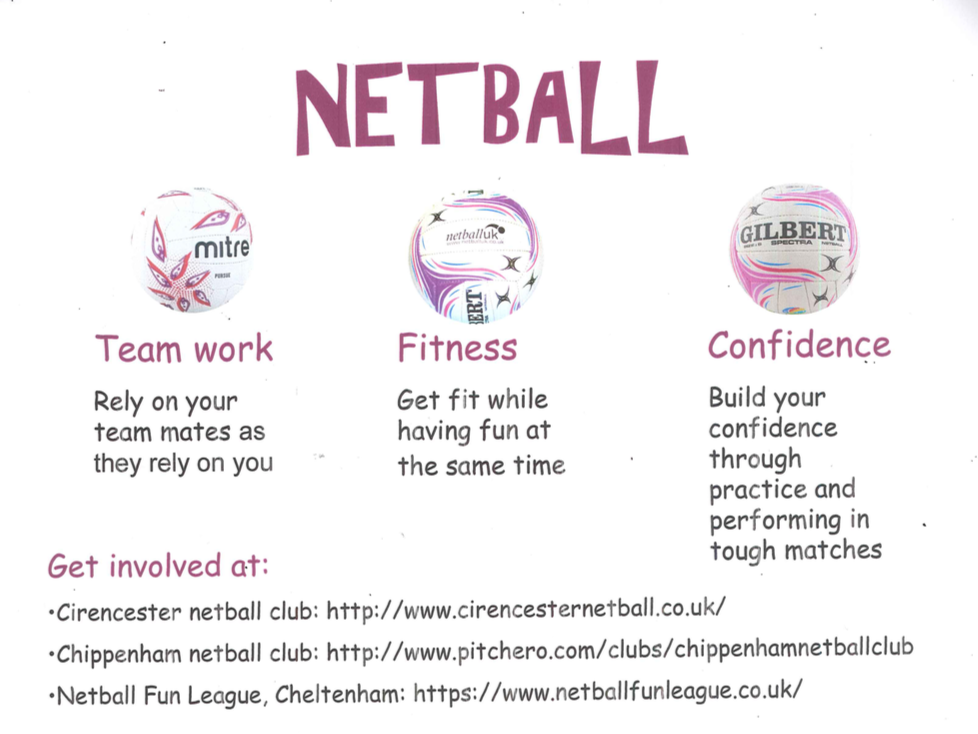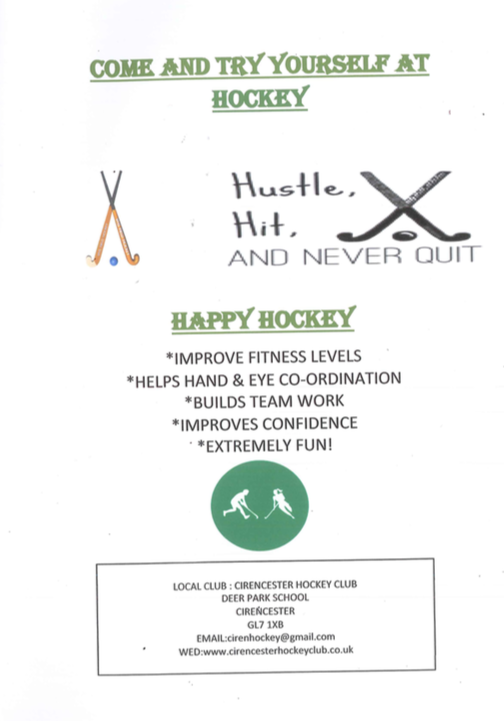 We have been continuing to read Noah Barleywater and explore the themes and topics that develop through the story.
In one chapter, Noah and his mother watch a beautiful sunrise.  We watched some video clips of sunrises before describing them in detail.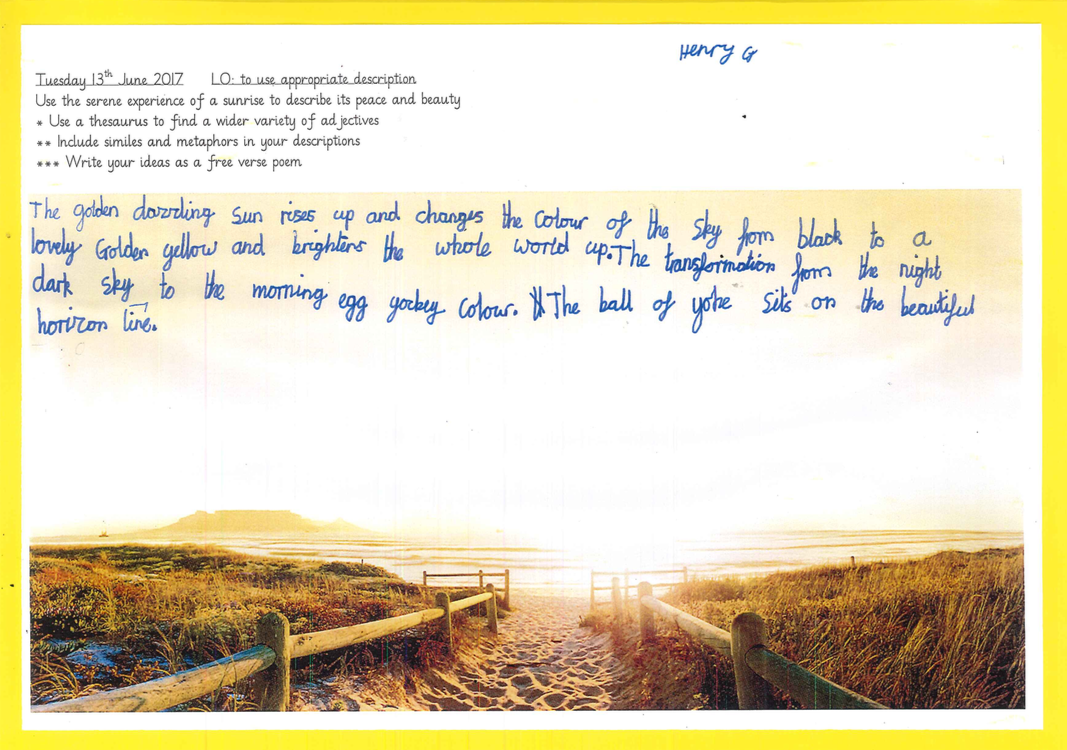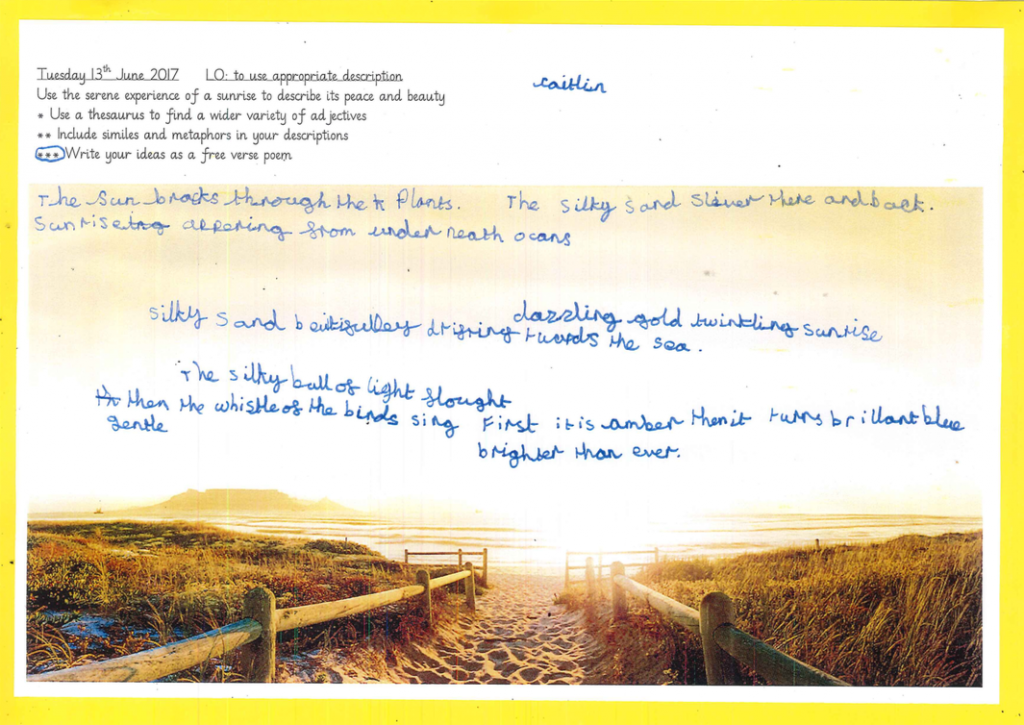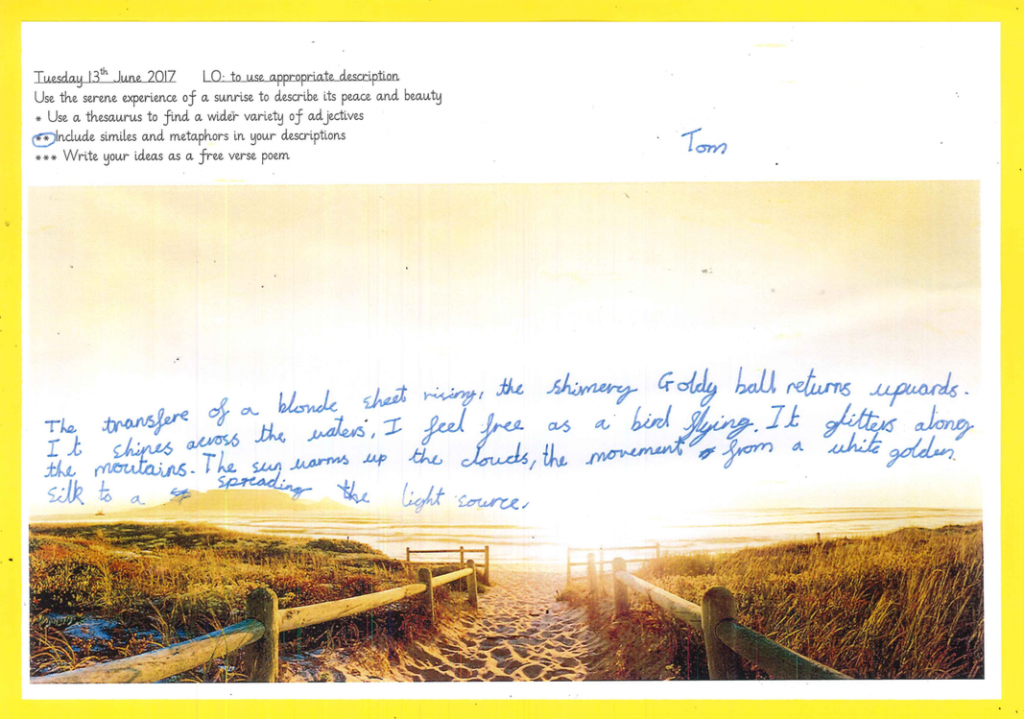 Term 5
Class 4 Term 5 Globe Trotters Homework Brochure
Our class book for this term is Noah Barleywater Runs Away, by John Boyne.  Early on in the novel, the main character discovers an unusual tree. We have been looking carefully at the trees around the school grounds and taking time to draw and paint them.  Here are some of our paintings using a restricted colour palette.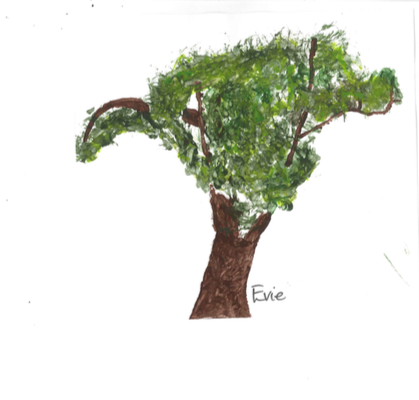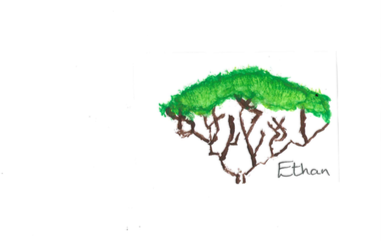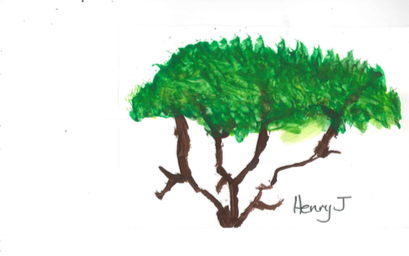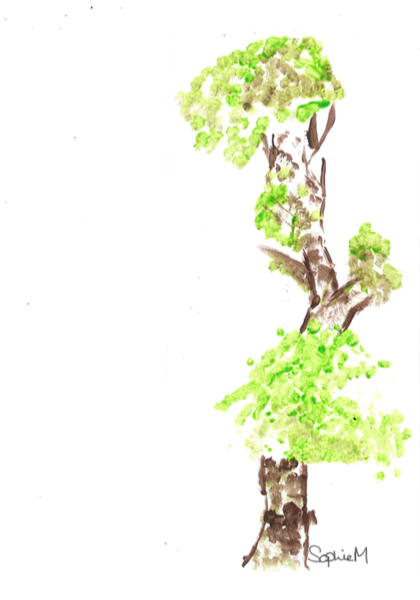 Term 4
Class 4 'All the world's a stage' Homework Brochure
Term 3
Class 4 Term 3 Roving Romans Homework Brochure
Roving Romans!
This term we're learning all about the Romans and their invasion in Britain. We were fortunate to be visited by a Roman Centurion who told us exactly what life was like for the Roman soldiers. Everyone really enjoyed dressing up as a Centurion as well, even though the armour was incredibly heavy! We used our new-found knowledge to write diary entries from the perspective of Roman soldiers, thinking about their feelings and experiences.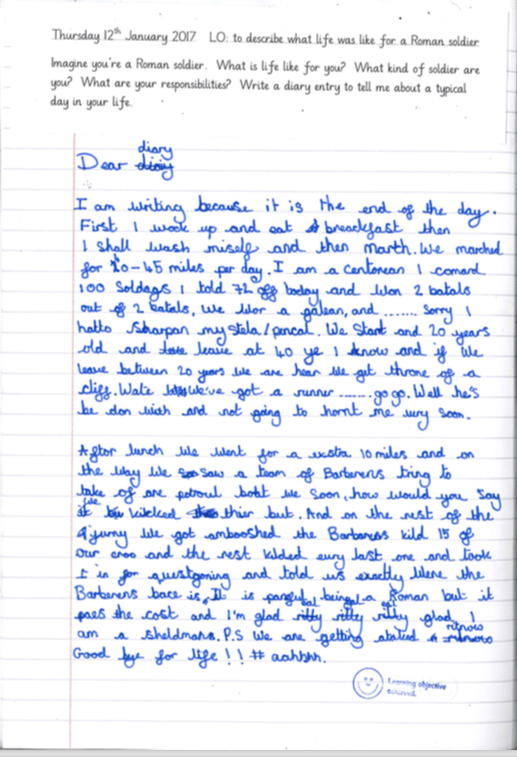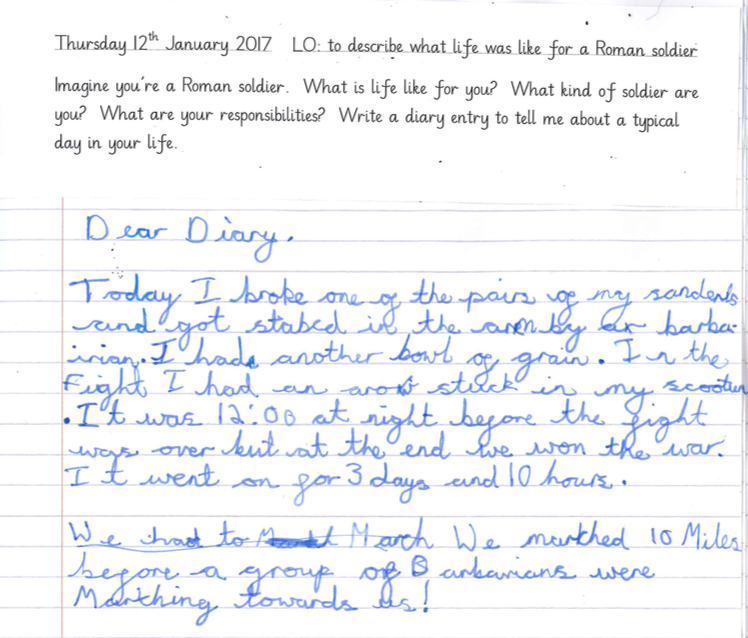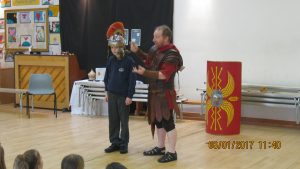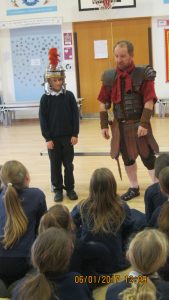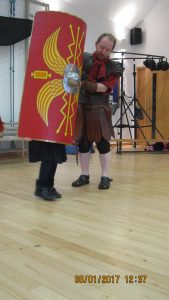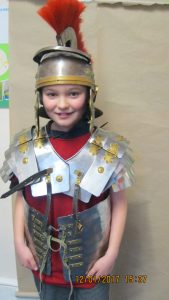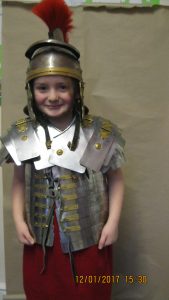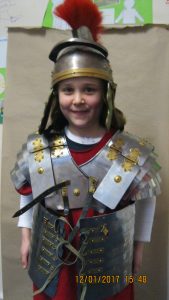 Term 2 
Class 4 Mouse Bird Snake Wolf Homework Brochure
We've had a great time studying our new class book this term, Mouse Bird Snake Wolf by David Almond, which is a fictional tale of how these four creatures came to be.  This topic has really developed our creativity, as we have been drawing in the style of the book's illustrator, Dave McKean and have invented our own creatures, which will feature in our own creation stories.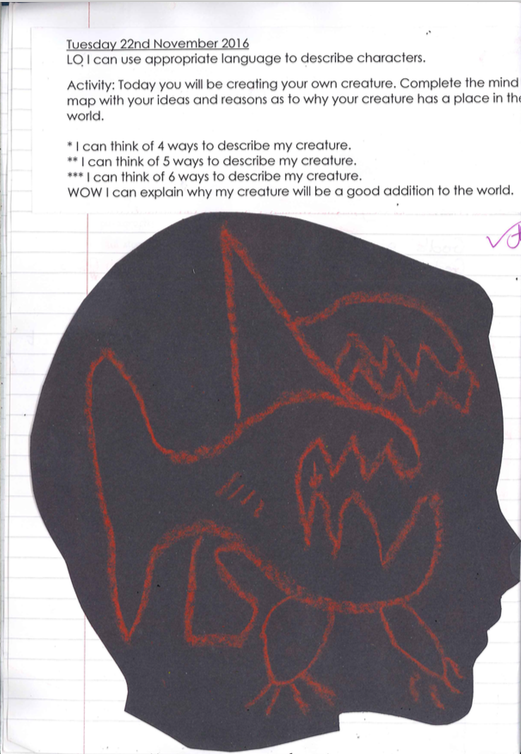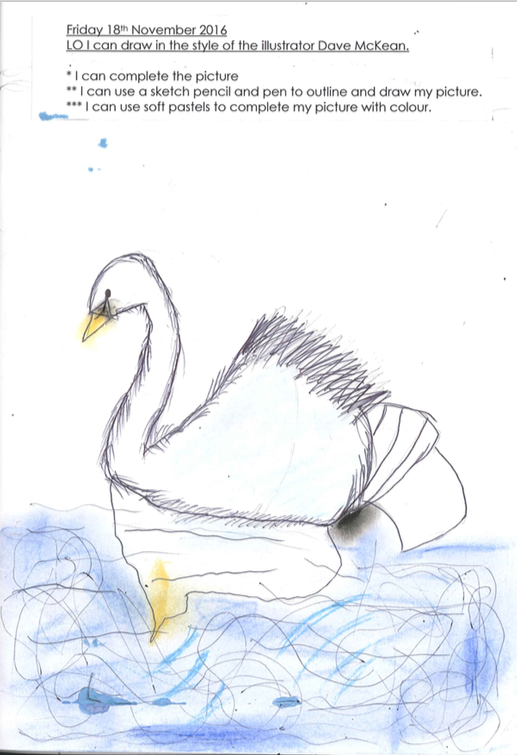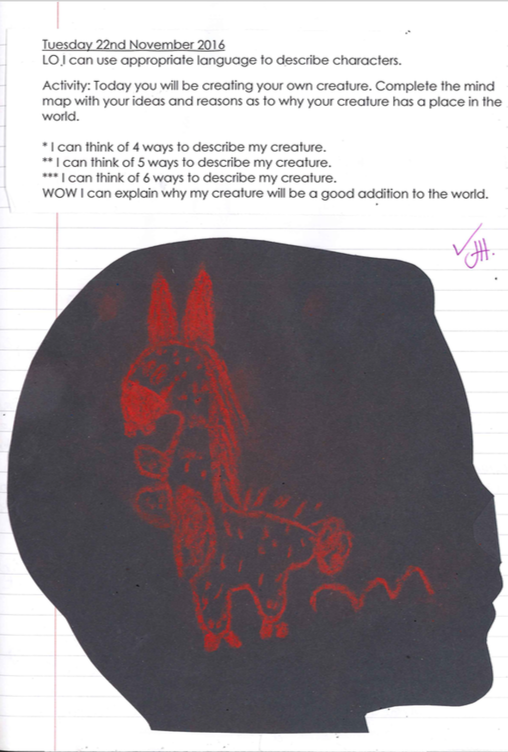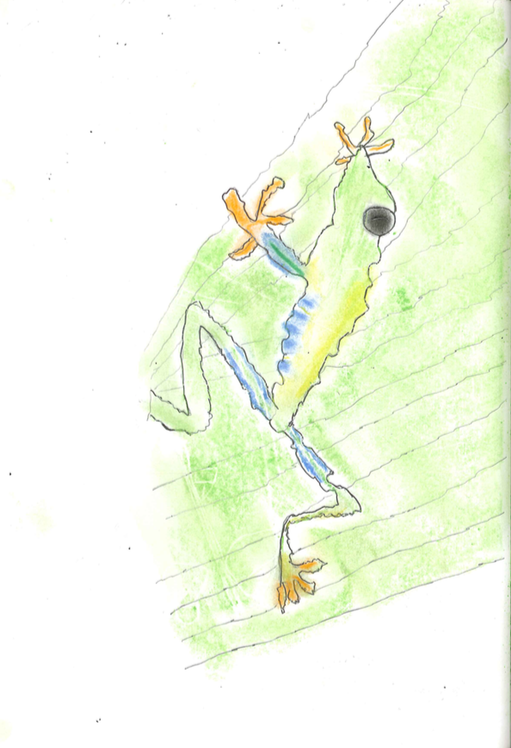 To link with our topic, we've been learning about food chains and the digestive system in Science, which included a rather messy demonstration of the process involved in digesting food!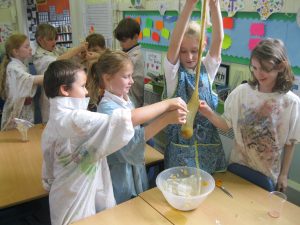 In Maths we've been busy using bar modelling to help us understand multiplication and division problems, which has included using Cuisenaire rods to demonstrate the problem, drawing our own bars and moving on to solving the problems without any images to help us.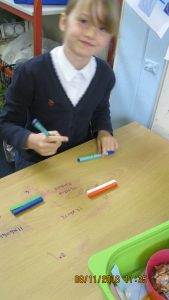 Term 1
Class 4 Newsletter September 2016
Class 4 Caribbean Calypso Homework Brochure
Experience Harvest
We had a fantastic morning at Holy Cross church on Tuesday 4th October, learning about the values linked to Harvest.  There were a variety of different activities to complete that helped us to understand how Harvest, our school values and the church family work together to help others who are less fortunate than ourselves.