Class 6
Welcome to Class 6
Term 1
Class 6 Curriculum Annual Overview 2021-2022
Class 6 Newsletter Autumn Term 2021
Secondary School Transition Booklet
ARCHIVE POSTS 2020-21
Class 6 AK Annual Curriculum Overview 2020-2021
Class 6 Shackleton's Journey Spring Homework Brochure
Secondary School Transition Booklet
Term 3
Term 2
In Class 6 we have been enjoying reading Journey to the River Sea by Eva Ibbotson. The story is set deep in the Amazon rainforest in the city of Manaus. As part of this topic, we have written our own jungle adventure stories thinking about how we keep our reader gripped.  
We have also been learning about the importance of the rainforest and its ecosystems. We were amazed to learn that the Amazon is home to 30% of the world's plants and animals. We have explored reasons behind deforestation and written letters calling for people to take better care of our green lungs- the Amazon.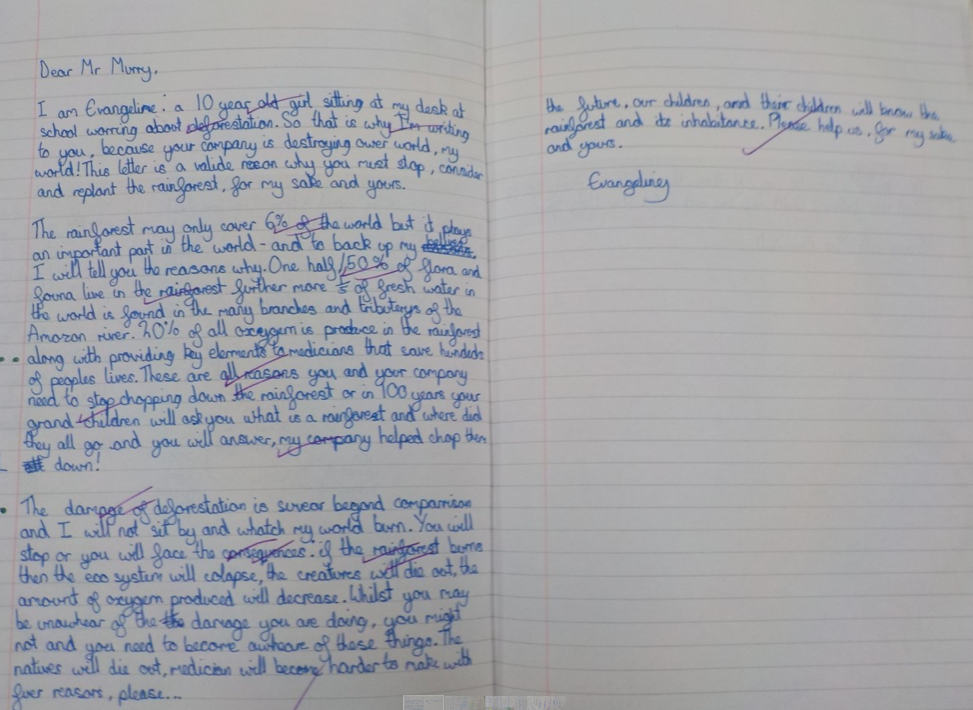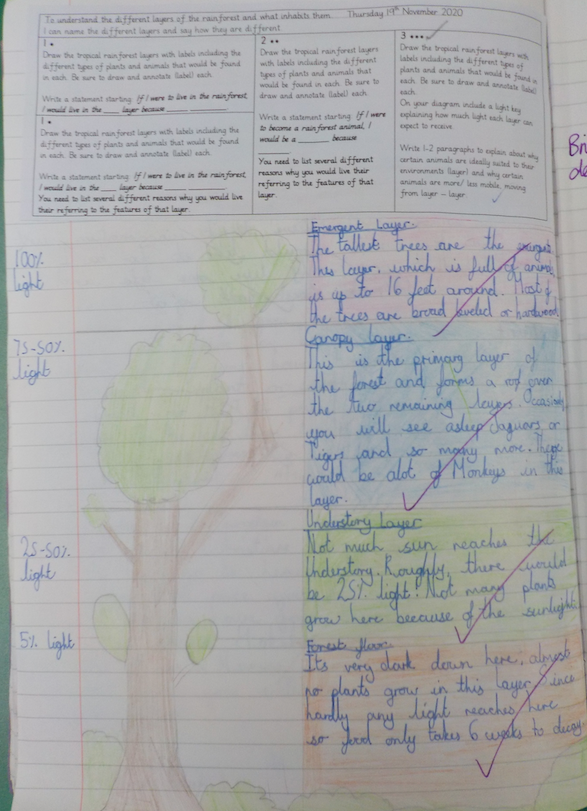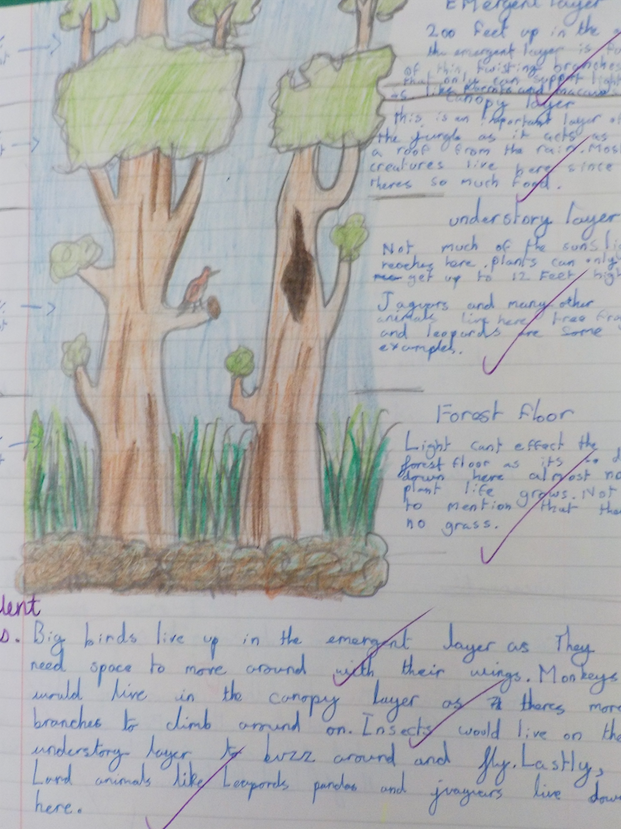 In science we have been learning about the human body and the different systems that make it work. We had great fun learning about the digestive system when we had a go at modelling the digestive system using bananas, cornflakes, an pair of tights and a LOT of food colouring!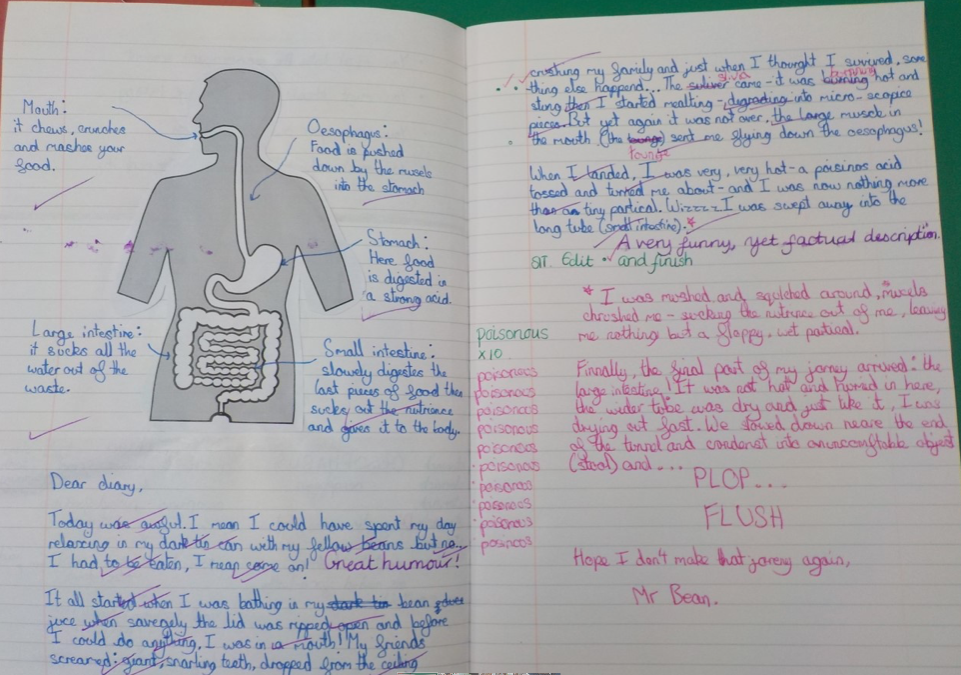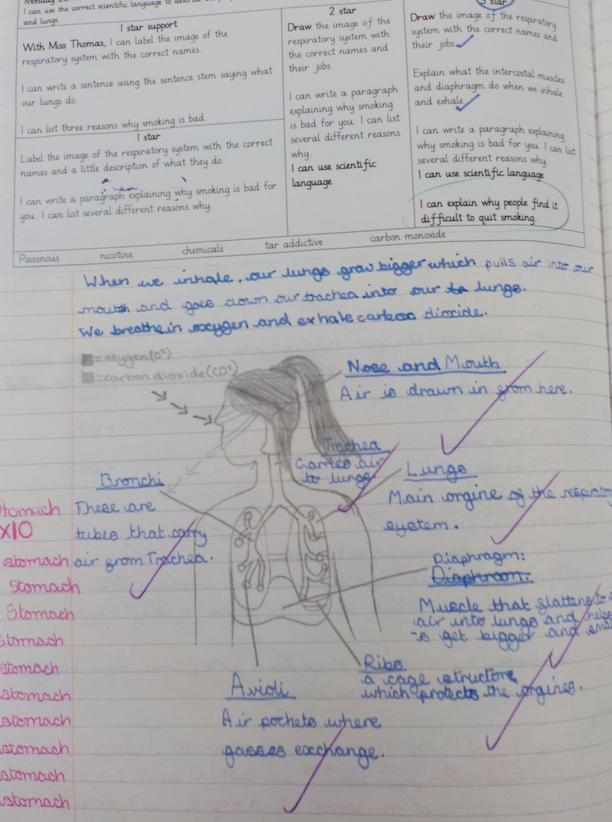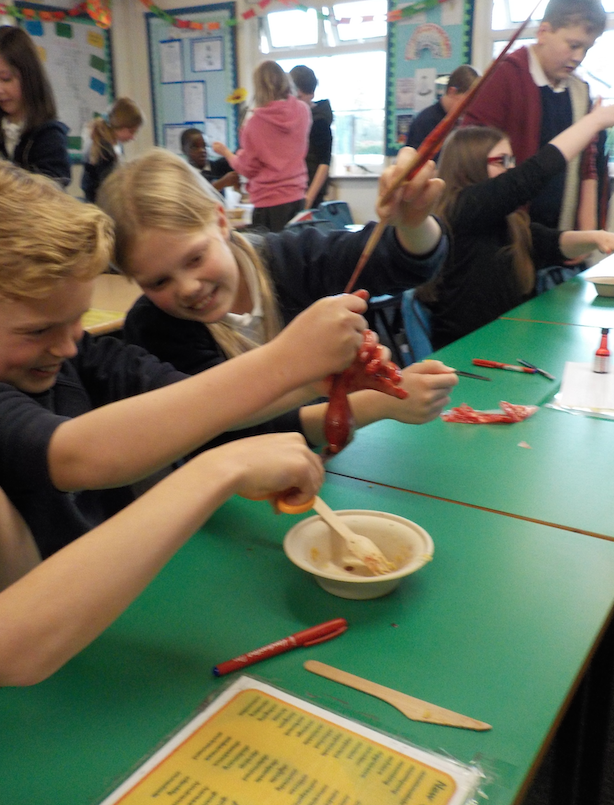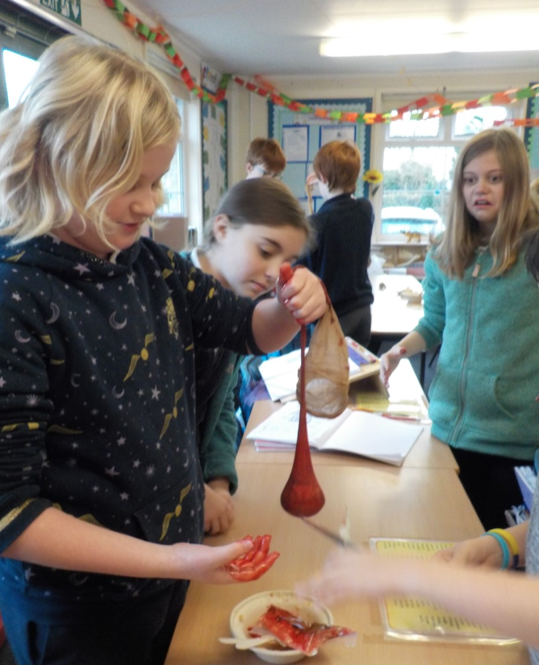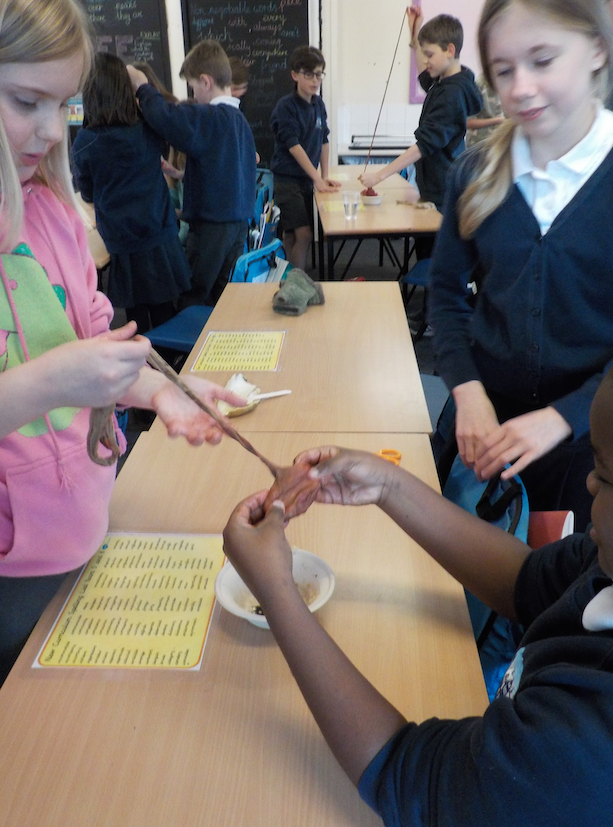 We have been practising our colour mixing thinking about warm and cold colours. We have used these to make contrasting 'patches' on a painting patchwork.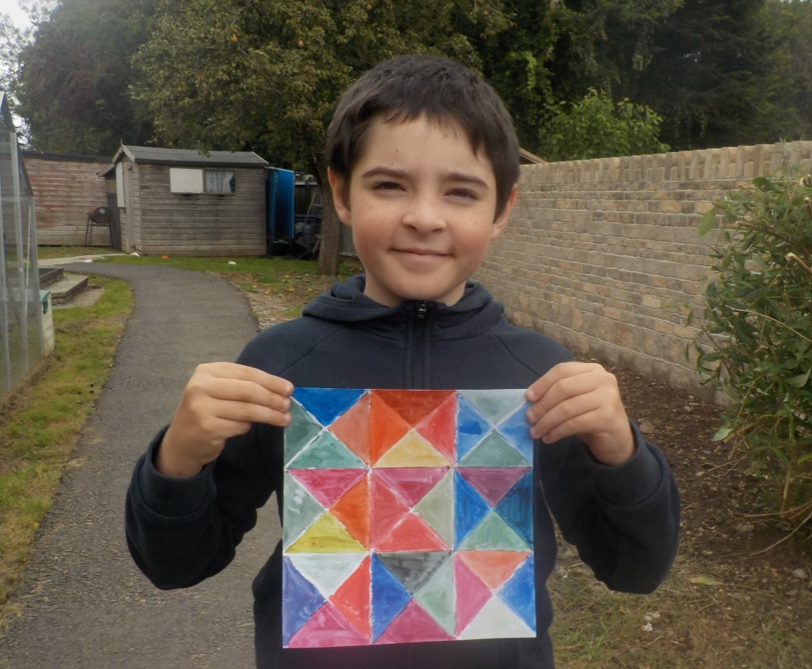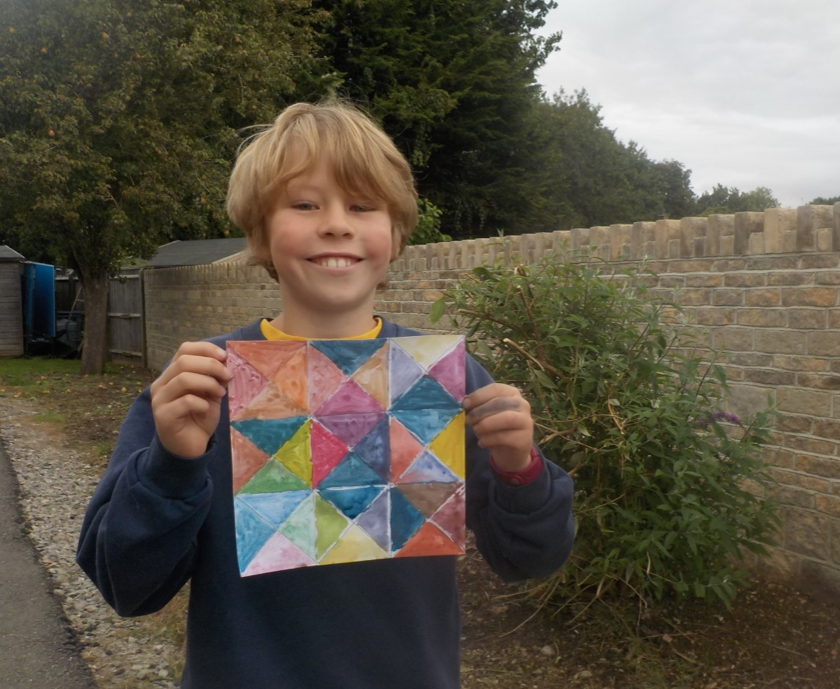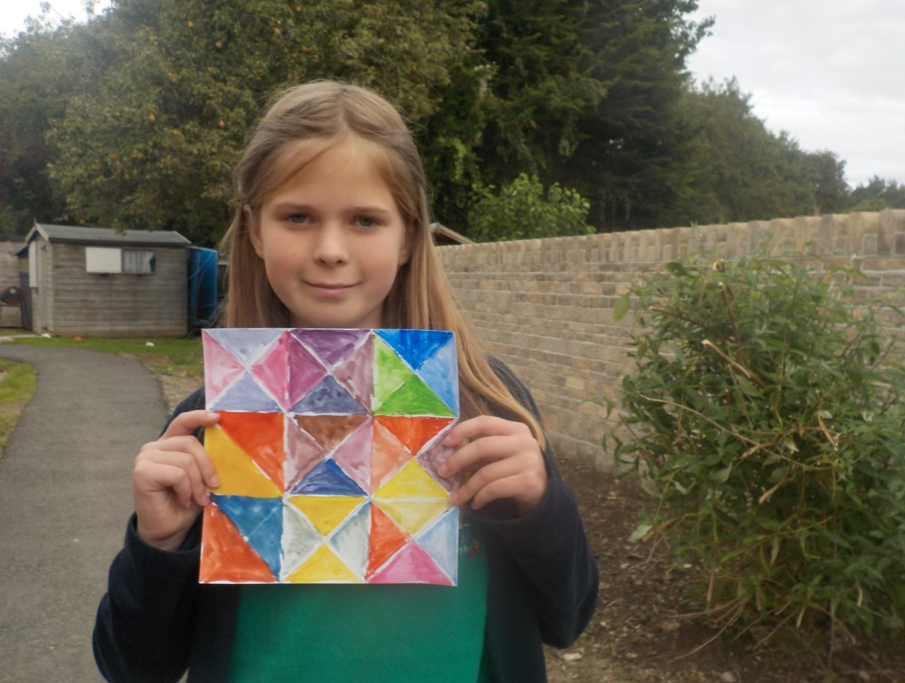 We have had a go at lots of science experiments practising our SC1 skills. In this experiment we were looking at what we change, measure and keep the same- the variables in a fair test. We put yeast, warm water and sugar in a bottle in different quantities and then observed what happened. Can you see the balloons rising?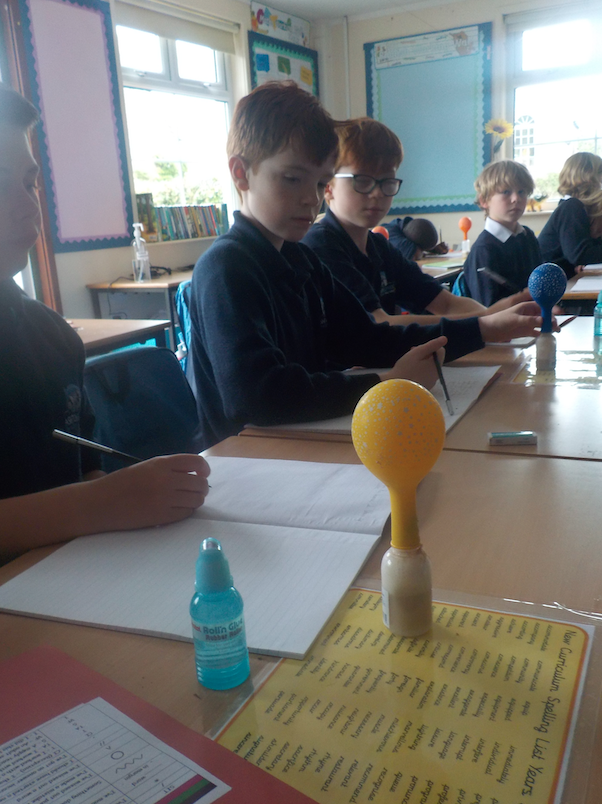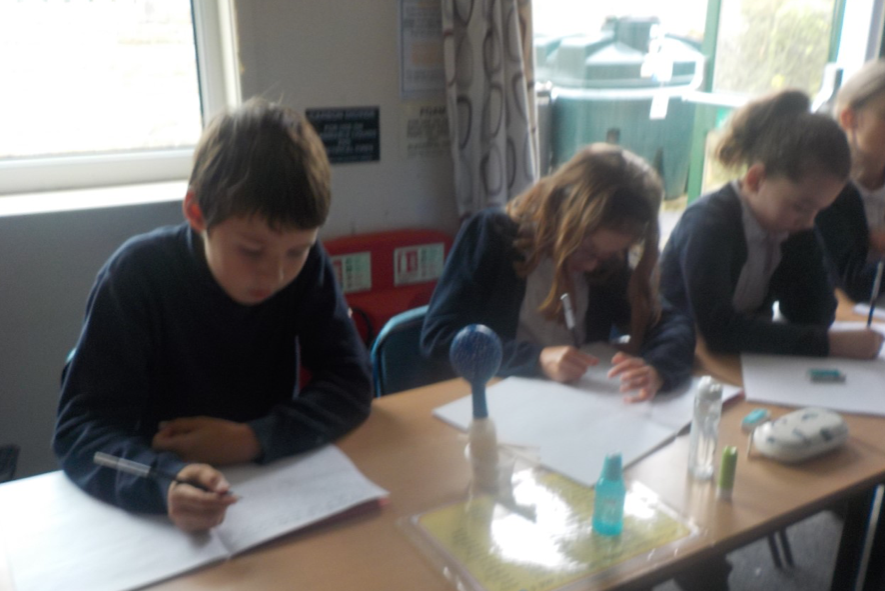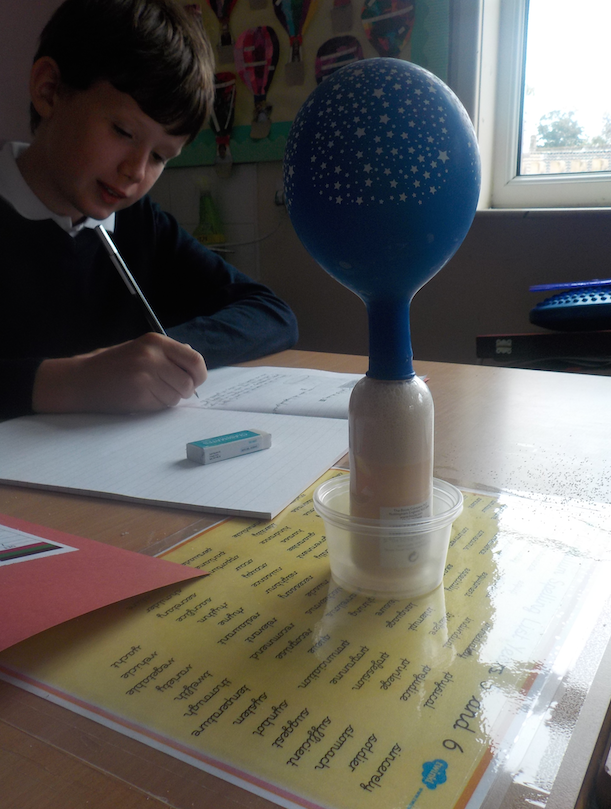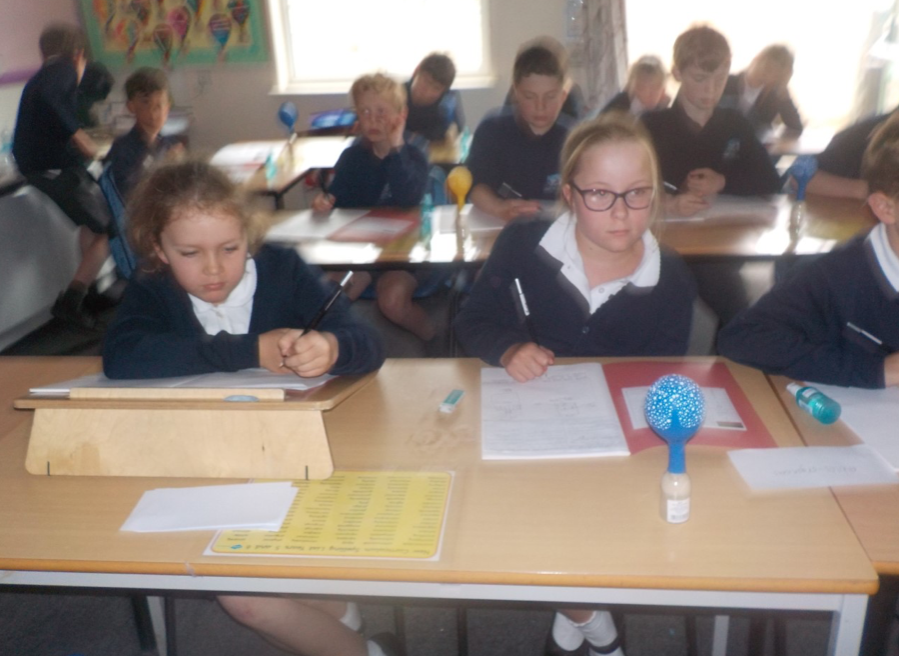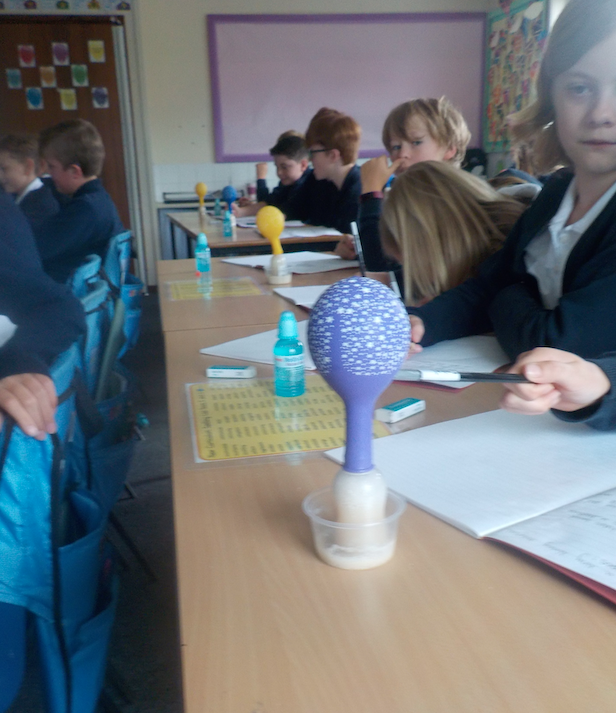 Year 6 had an amazing opportunity to learn to fence and earn their fencing grade one this term. Over seven weeks we learnt how to lunge and parry. We played lots of games to make us quick on our feet. We LOVED it. Have a look at the pictures: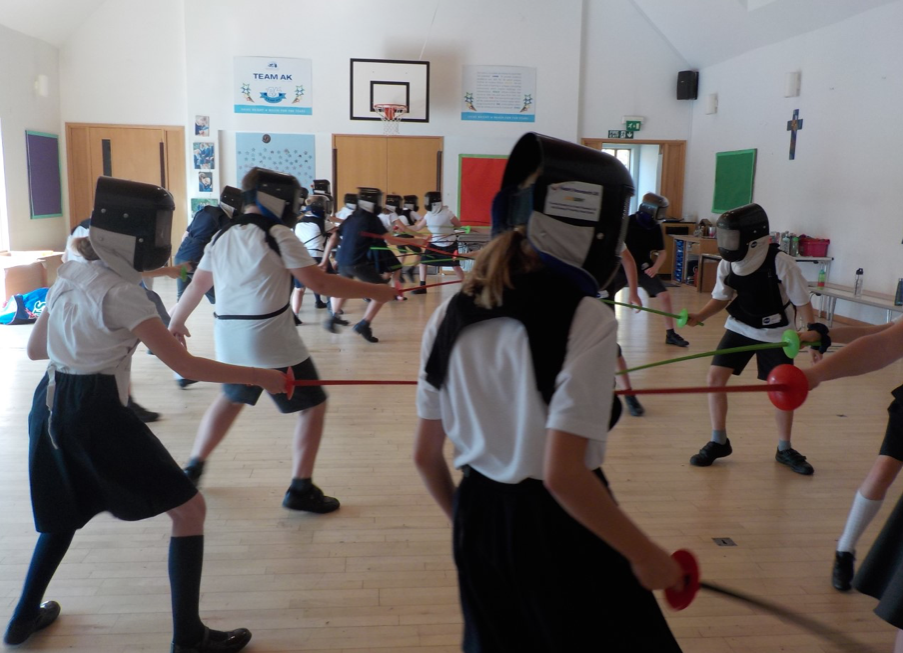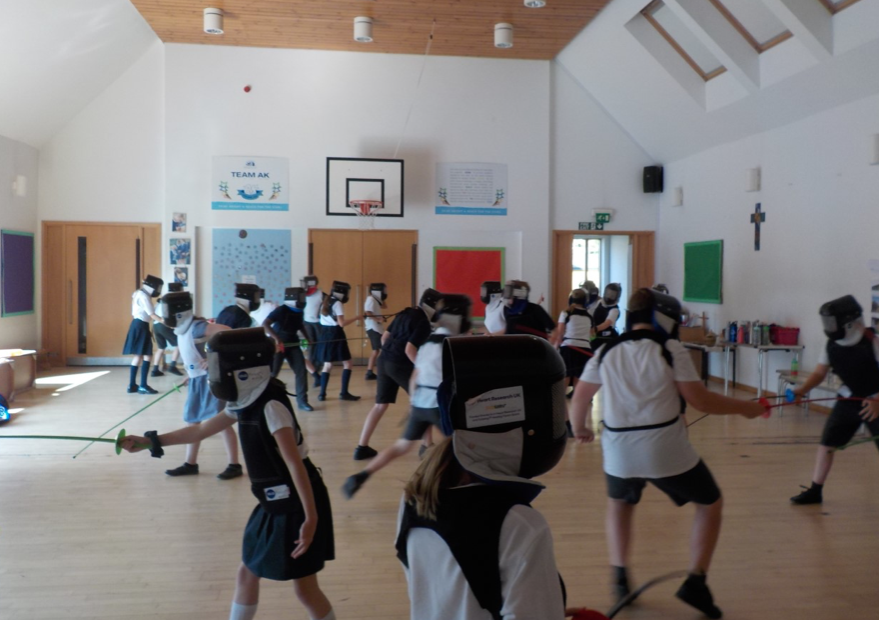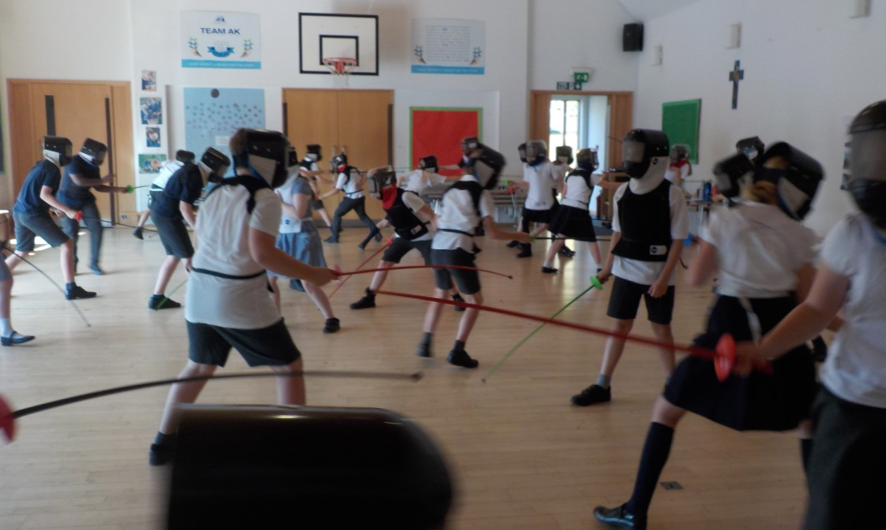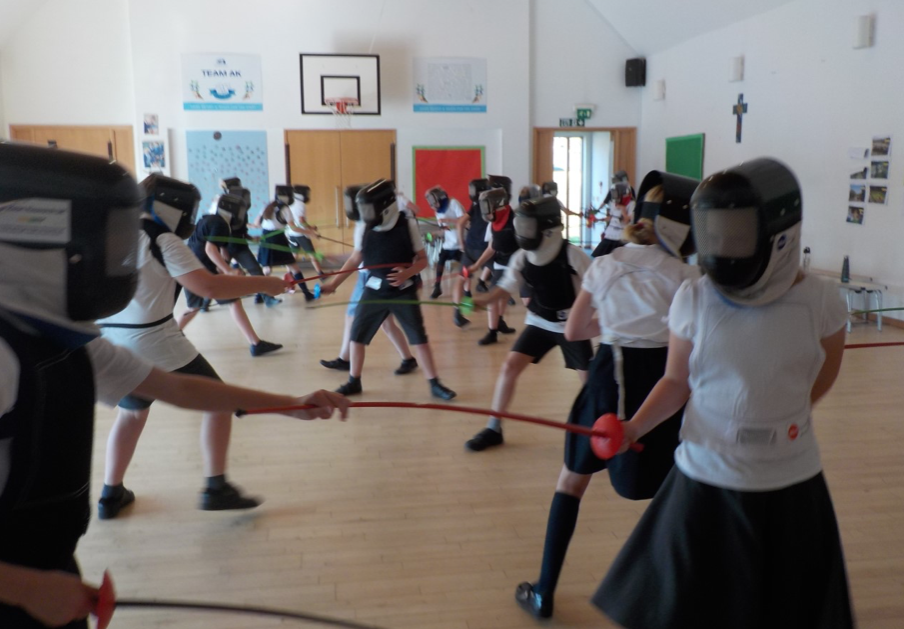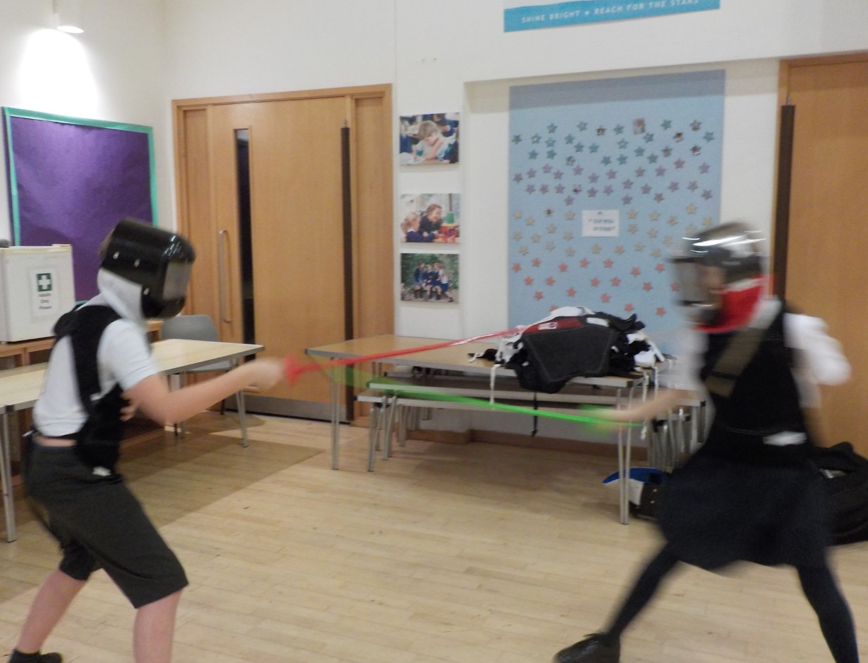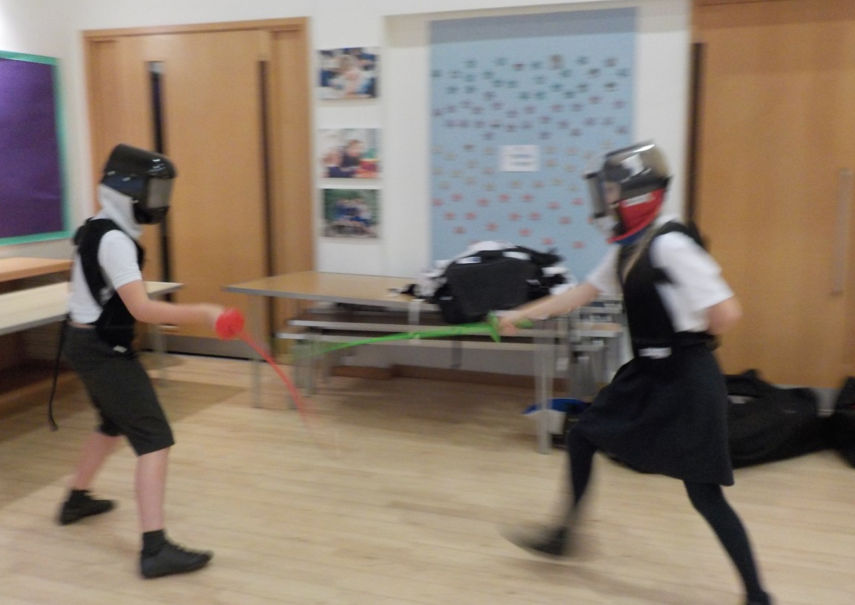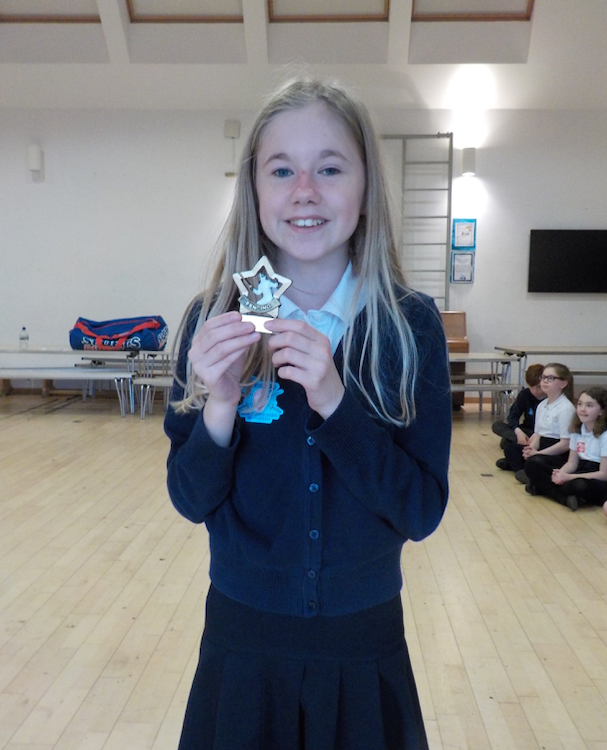 In art this term we have been learning all about sculpture. We started off exploring the works of some famous sculpture artists for example Barbara Hepworth and Henry Moore before we started making our own paper sculptures.
After that we explored making wire sculptures showing people exercising. We then covered the wire bodies with wool.
Finally we made clay sculptures. Can you see the influences of different artists on our work?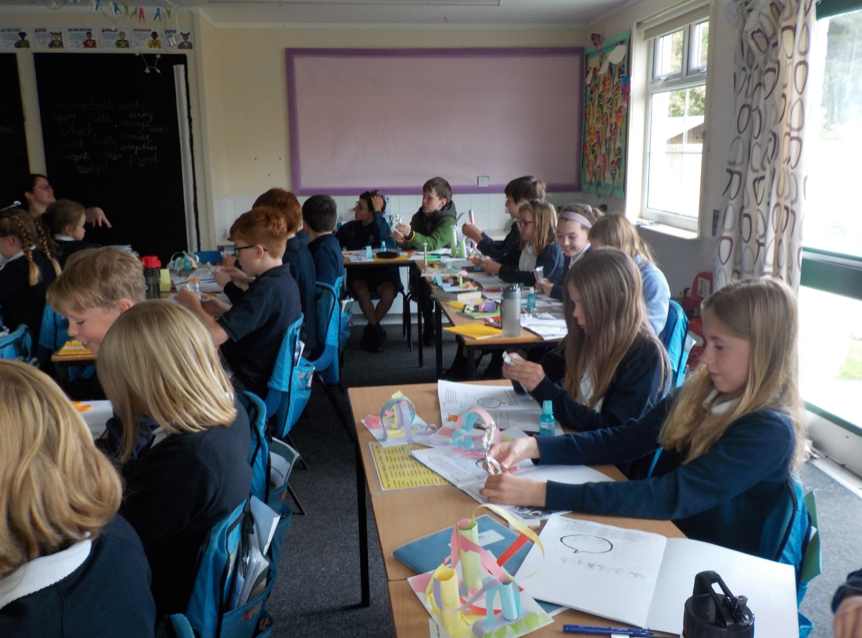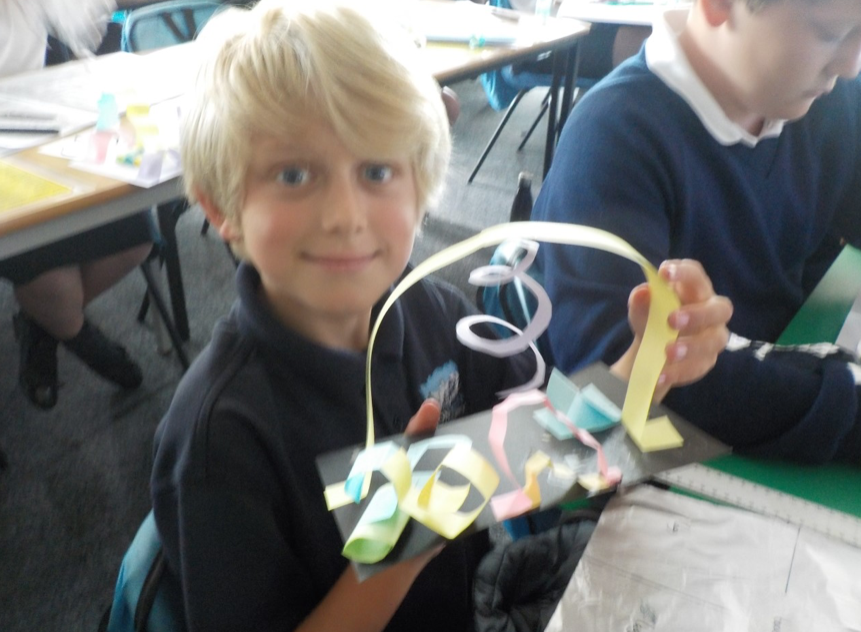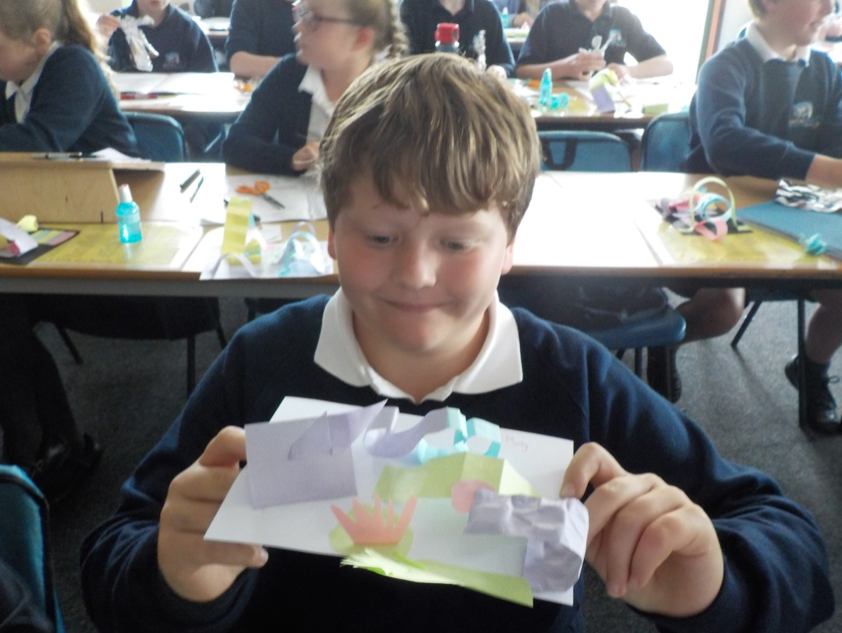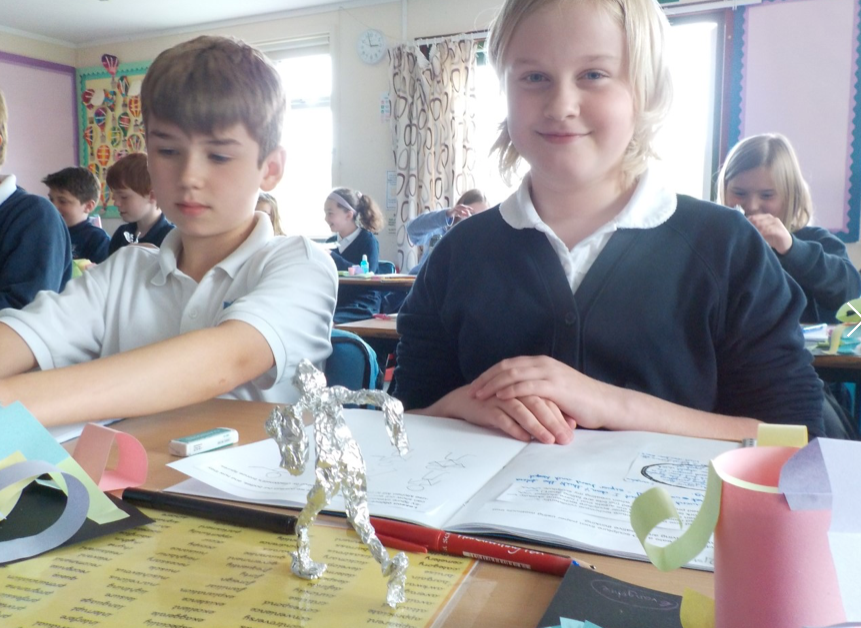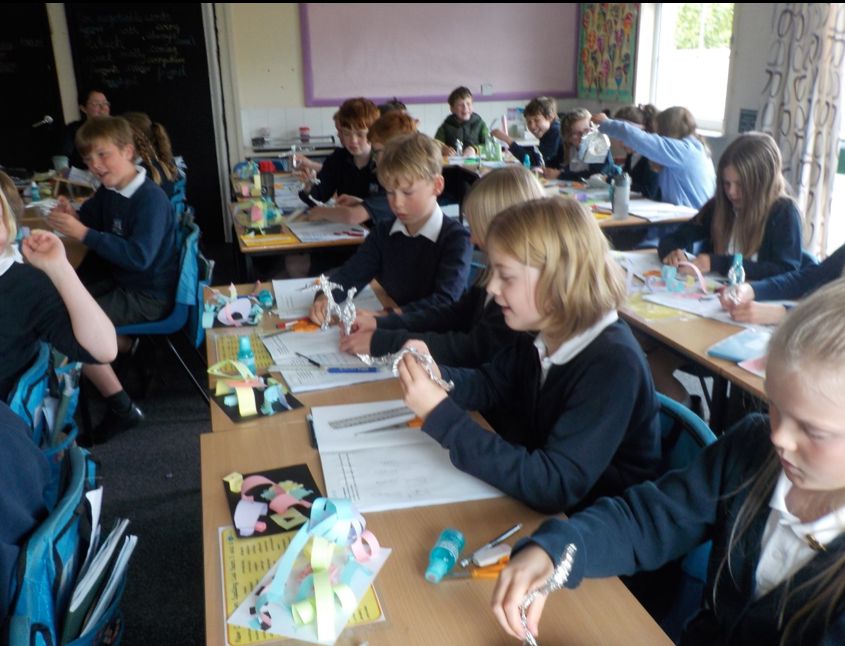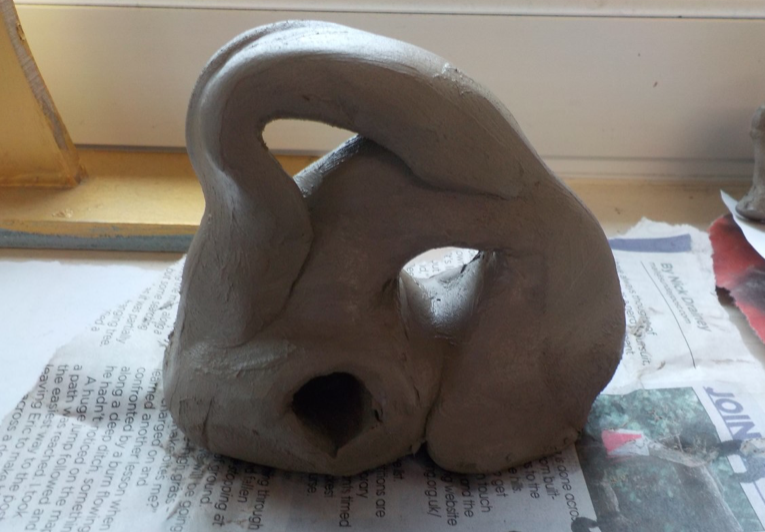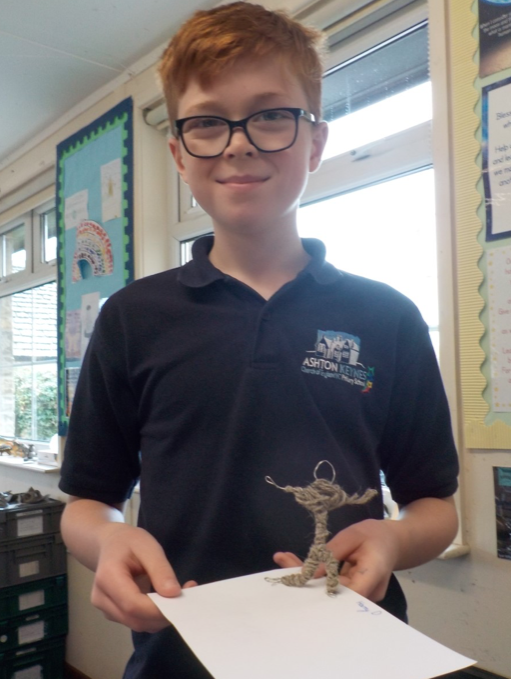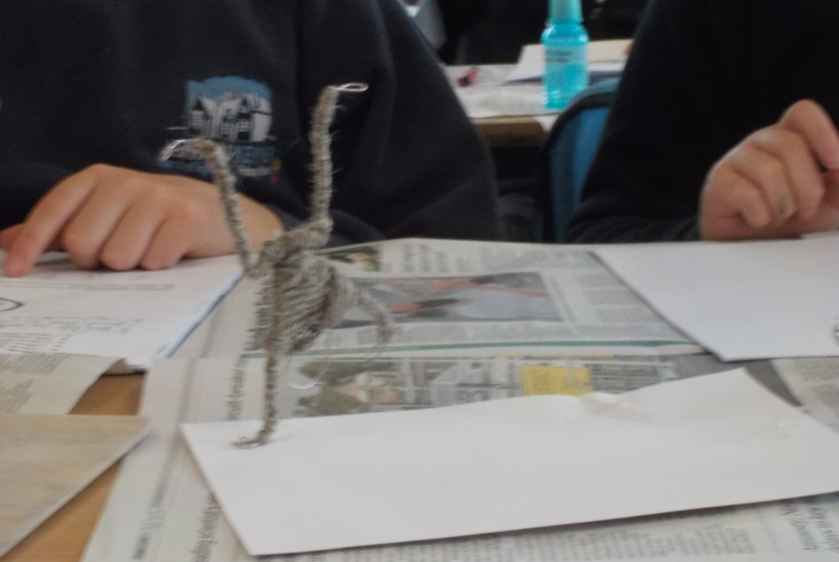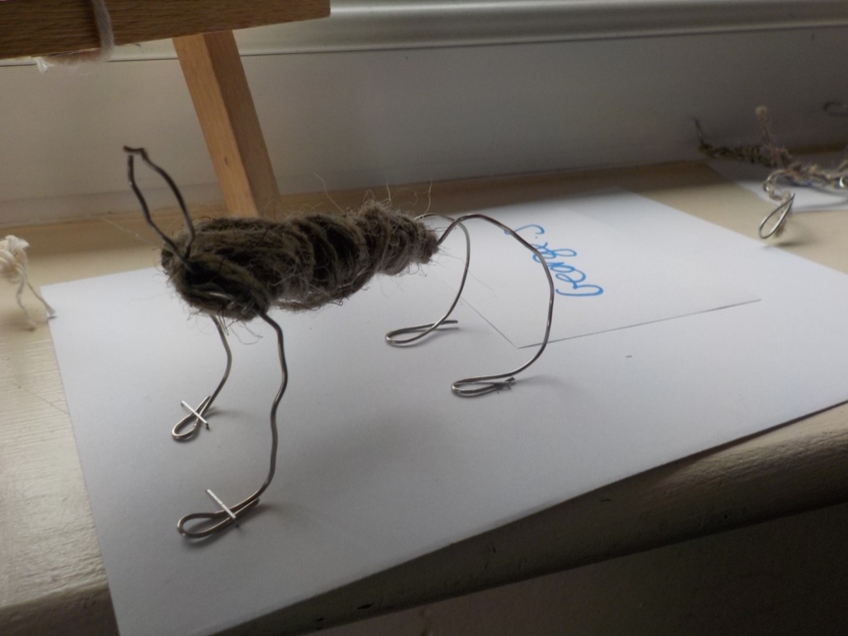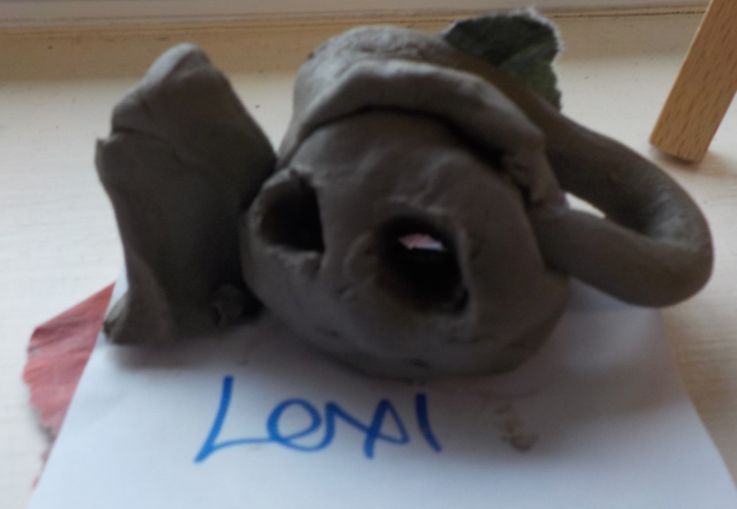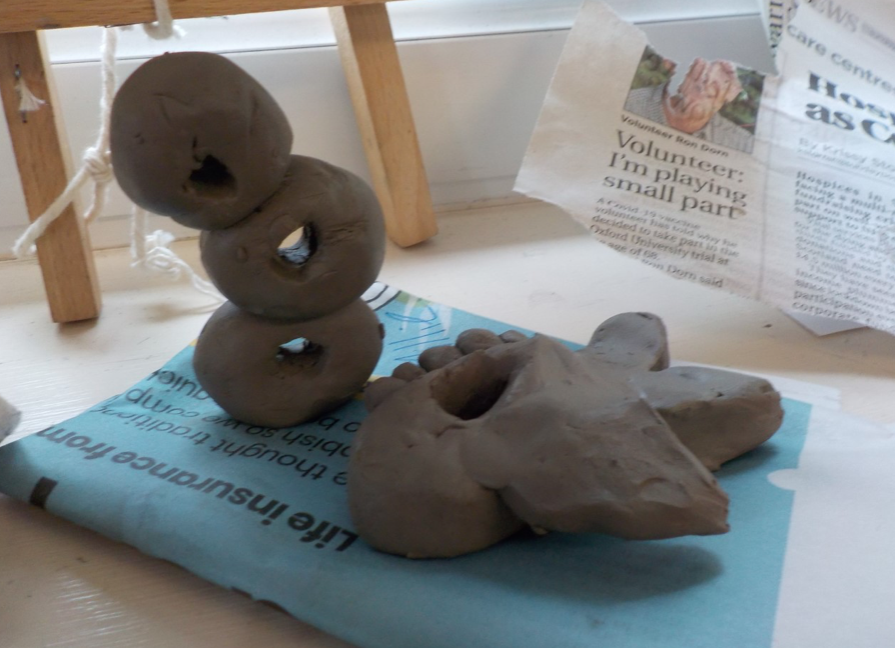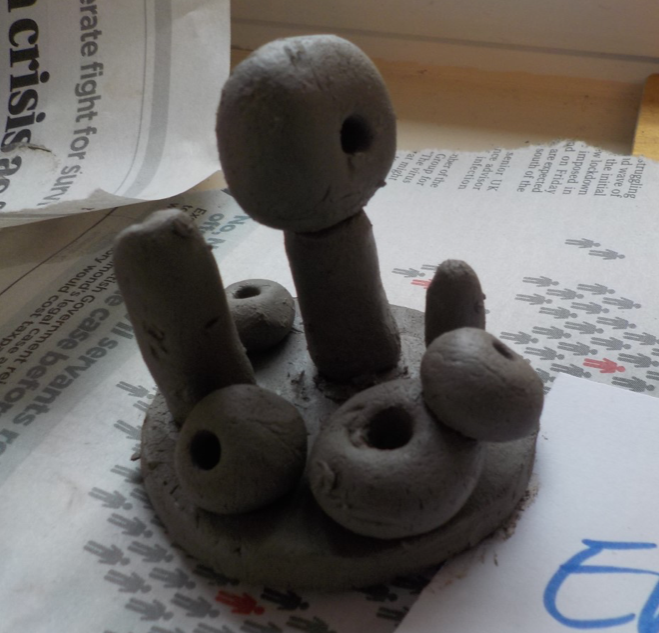 Term 1
To start off our school year we looked at the learning metaphor 'Life in all its fullness'. We thought about how the world would need to be so that everybody had life in all its fullness. We wrote poems in the style of Martin Luther King's I have a dream poem.
Have a look at the art work we produced for this: