Religious Education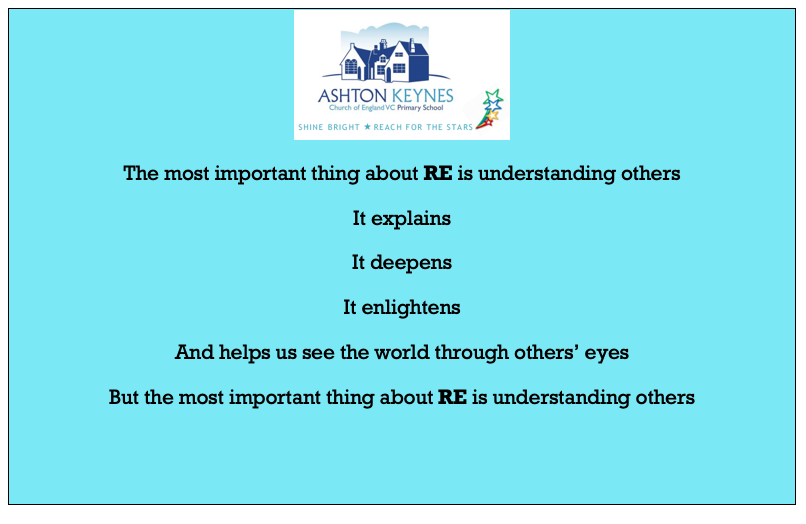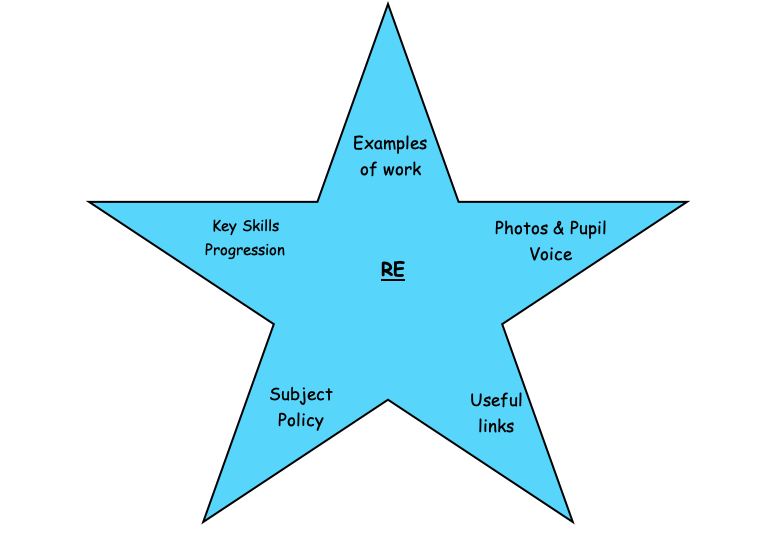 Key Skills Progression:
Subject Policy:
Examples of work:
Spirituality Fortnight at AKPS
Each year at Ashton Keynes all classes start with a Spirituality fortnight. This is linked to shared school text. This fortnight allows all pupils to explore the four areas of spirituality- knowing yourself, valuing others, responding to beauty and wonder and thinking beyond. Our title of learning metaphor was Wonderfully made taken from the Biblical quote " I am fearfully and wonderfully made." Psalm 139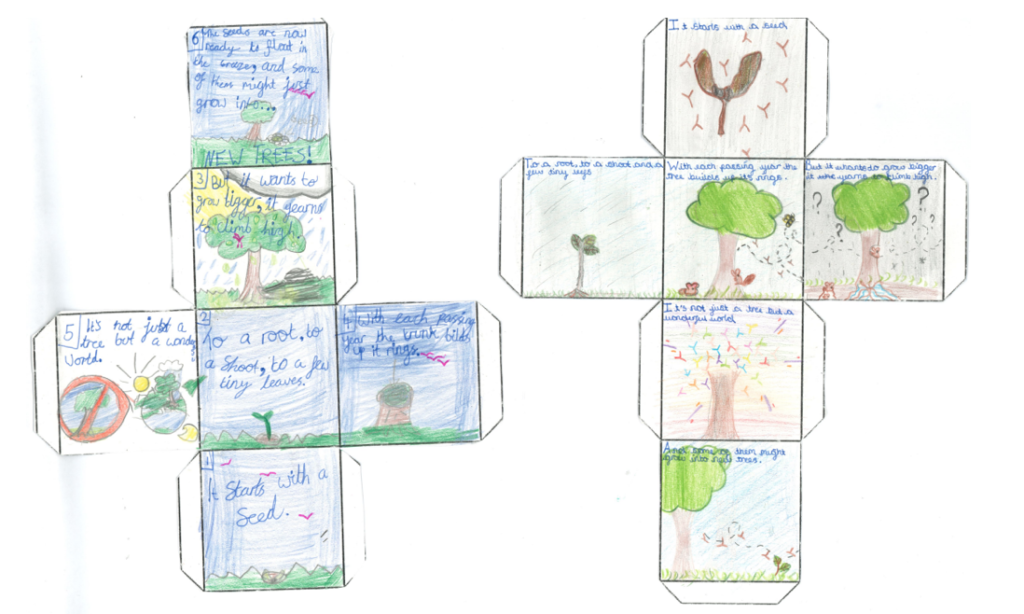 The text which was chosen for the whole to share this year was it starts with a seed. This beautiful book looks at how one small seed can grow into a beautiful tree. Every class in the school shared this book with the pupils- it is important part of learning metaphor for this to be whole school shared text. This book was used as spring board to start off the children's English work.  The classes then looked at books suited to their age groups to explore these and similar ideas further.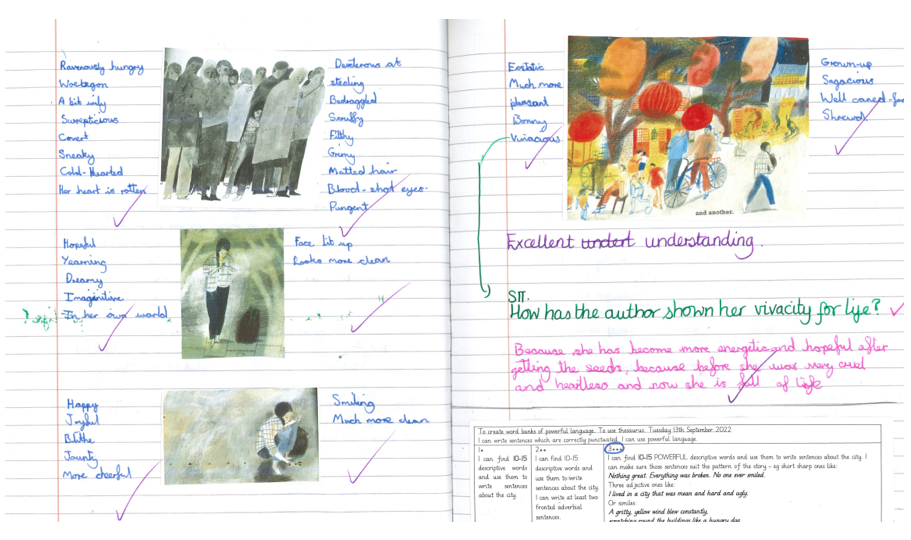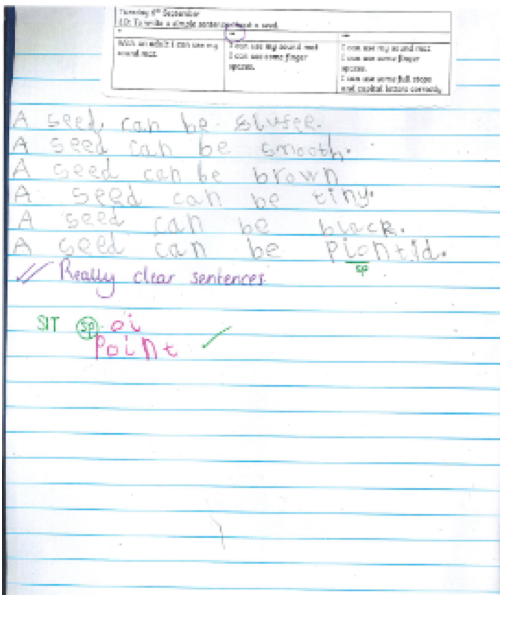 This text then enabled children to explore how they are like little seeds that can grow into something bigger over the year.  Children used this text to create goals for themselves and class charters for how we can all learn to flourish together.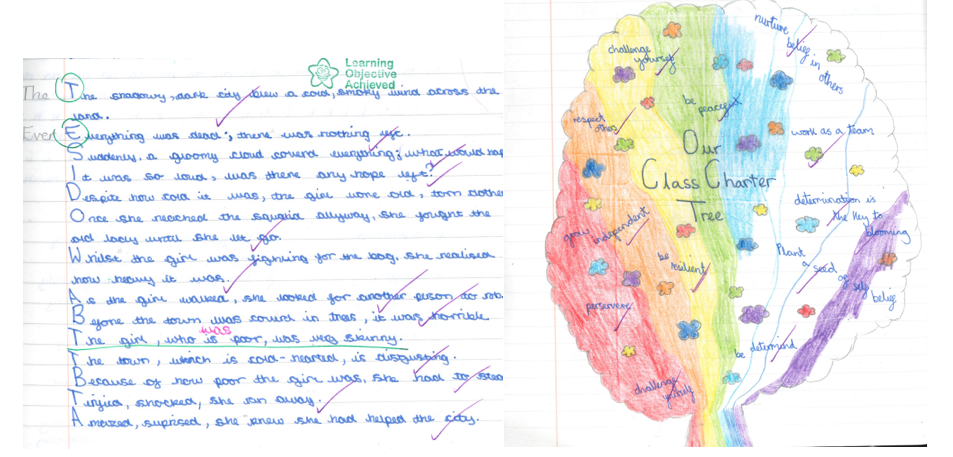 An important part of this is exploring links to the metaphor in the Bible. This was done through looking at line from Psalm 139 as well as exploring seed parables as told by Jesus to identify the meaning. This meant that children all over the school explored the parable of the mustard seed and the parable of the sower looking at the meaning Christians would take from them and how we can apply some of these messages in our lives.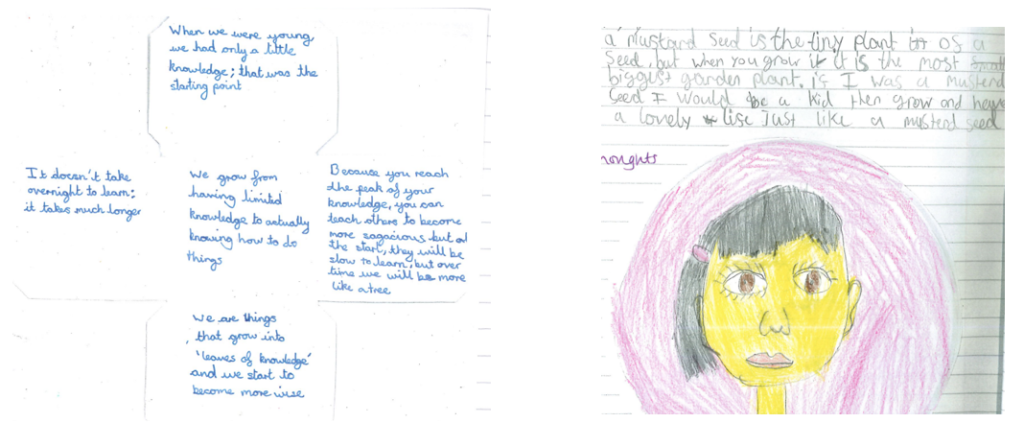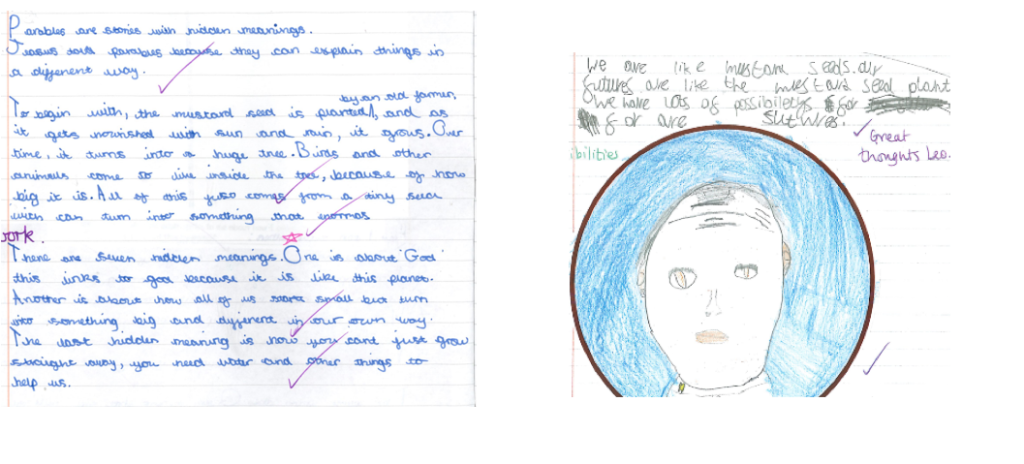 Looking at the idea that we are fearfully and wonderfully made allowed the children to explore what is unique about them at their level. We then continue this spiritual growth throughout the school year with children regularly reflecting. We build on the children's understanding of how important difference is and this leads us into looking at and celebrating diversity across our Shine Curriculum.