Breakfast Club

Breakfast club will be open daily from 8 a.m. and available for you to drop your child/children. They will be given breakfast, supervised to take part in calm activities and delivered safely to their class circles as the bell goes.
Every now and then we organise special Breakfast club events, which are open to all children at the school including: Easter Eggstravanza, Christmas Special and also our ever popular Breakfast cooking club with 'Kitchen Club'. All of this is included within the daily fee for the Breakfast club.
From Sept 2016 Breakfast club is travelling around the world for their special events, so far we have had bacon butties from Britain and the next visit is Mexico on 17th November!
Breakfast Club Letter 20.09.16

Mrs Morton is responsible for planning and running the club. She has put together a healthy breakfast menu for the children and is very excited to welcome the children who can come. The children do not need to select breakfast in advance as it is all available each day. If you are interested, let us know and we can send paperwork home.
The daily fee for the club from 8am until start of school is £3 per child per session, which includes breakfast. If you would prefer to drop your child at 8.30am to our 'Stay and Play' session, this will cost £1.50 and does not include breakfast. All sessions must be booked in advance (24 hours+) unless in an emergency, via the school office or myself, in order for us to have the correct ratio of staff to pupils. We prefer payment by cheque or BACS.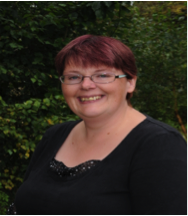 Hi my name is Sarah Morton, I am the Breakfast Club Leader. I have been working at school for approximately 5 years in a variety of classes as a TA and also a MDSA I have worked at Breakfast club since its inception. I am also a parent with children in school. Working alongside me is Amanda Cooper who is also a MDSA and a parent. We set up this club to enable parents to bring their children earlier to school. We are proud to serve a wide range of healthy breakfast in a relaxed and safe environment. We provide a variety of quiet games the children can play. Arts and crafts are a regular feature and periodically there are themed breakfast mornings which will give the children a different breakfast experience! We also have a quiet area for those who fancy a read or just to relax.
Kitchen Club Recipes
Rainbow Wrap with Houmous Recipe