Class 5
Welcome to Class 5
2023-2024
Autumn term
Science.
We are looking at forces in science and how these forces impact and shape our lives.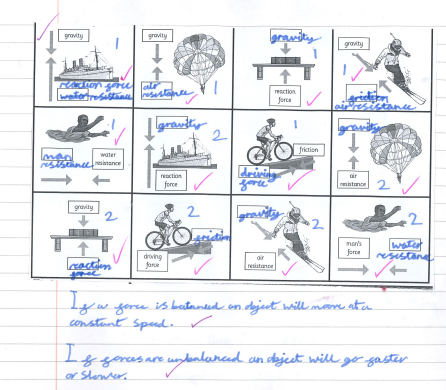 History
Year 5 has been looking at life in Britain on the Home Front during World War 2. We have looked at evacuation, rationing and how people kept themselves safe during the Blitz. We have been thinking about what makes a source of historical information a primary or secondary source. We have then looked at the type of questions a historian might ask of the object and what that object lets us infer about everyday life.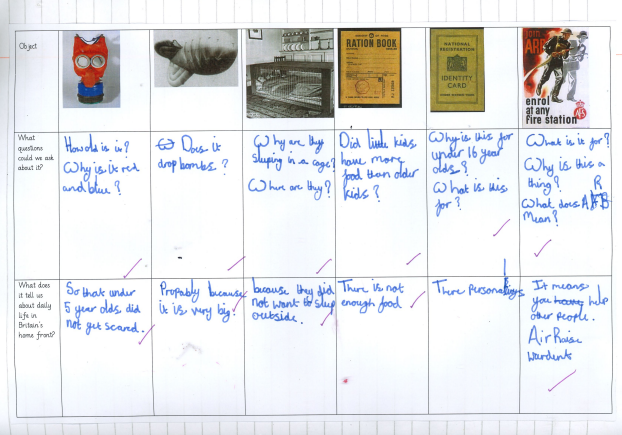 English
We were inspired by the images in Dear Earth to write our scene descriptions of the world around us. Once we started our new book Mama Miti we began to create descriptions of scenes in Kenya.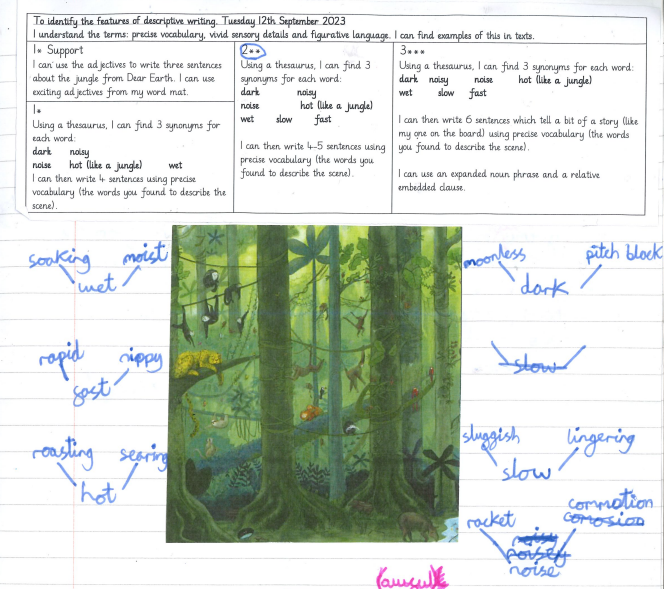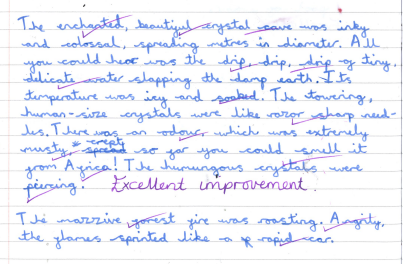 Learning metaphor
We have welcomed the Year 5 back in to school and started it with our learning metaphor 'Our Common Home : Love your neighbour as yourself'. We have read the book Dear Earth by Isabel Otter which is written as a letter to the Earth by little girl praising its beauty. We have then gone on to considered how wonderful and diverse our world is but also how we are damaging it.We have explored this story in connection with the parable of the Good Samaritan and the teaching 'Love your neighbour as you love yourself. We have thought about what this means in terms of our Spirituality, how we are all interconnected, considered why the Earth, our unique home, is so special, delicate and in need of our protection and care. Not just for ourselves but for everyone around the world as caring for our world is loving our neighbour.
We then took these ideas and used them to explore poetry . We read the poem ' If the world was just a metre in diameter' which helped us to then create our own poems.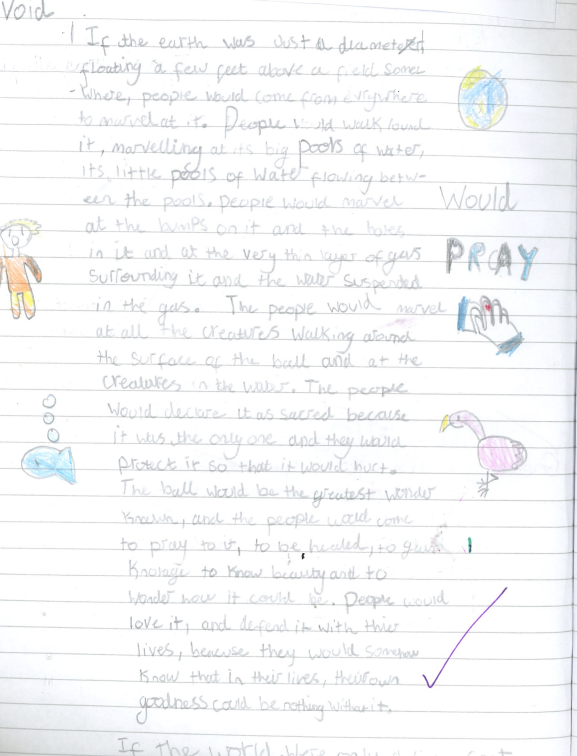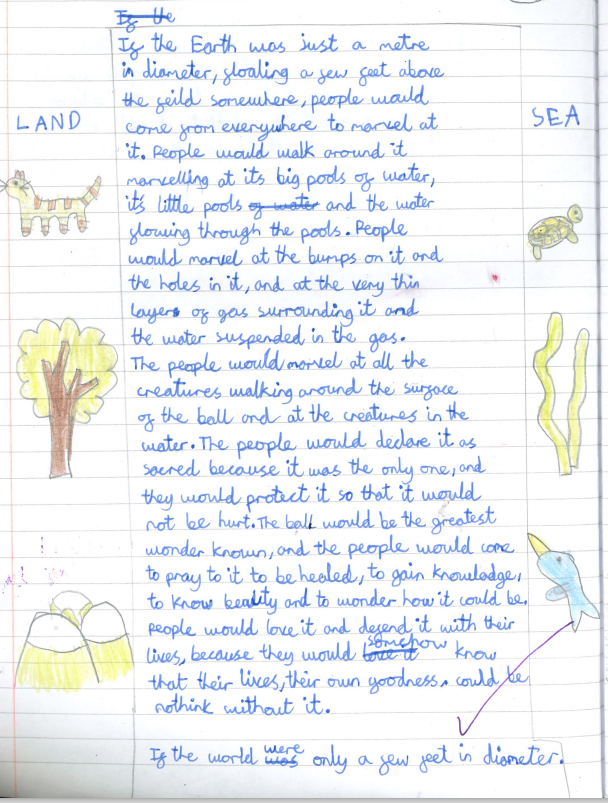 We then started to explore the story of the Good Samaritan and its meaning and how this might link to how we care for the world and others around us. We explored how we are interconnected with each other. We learnt about the greenhouse effect, our carbon footprints and things we can do to reduce them as well as ideas on climate justice for the world.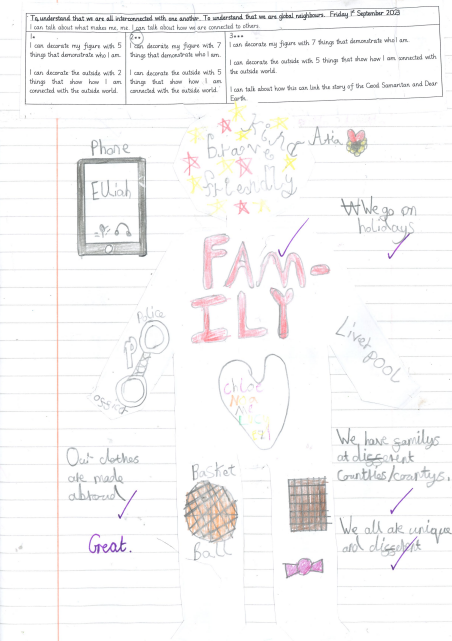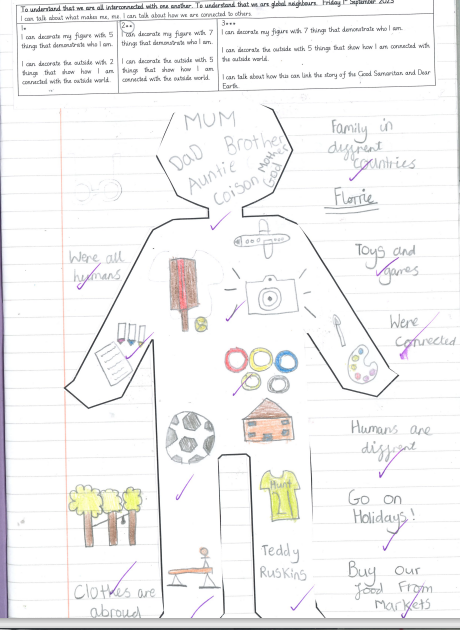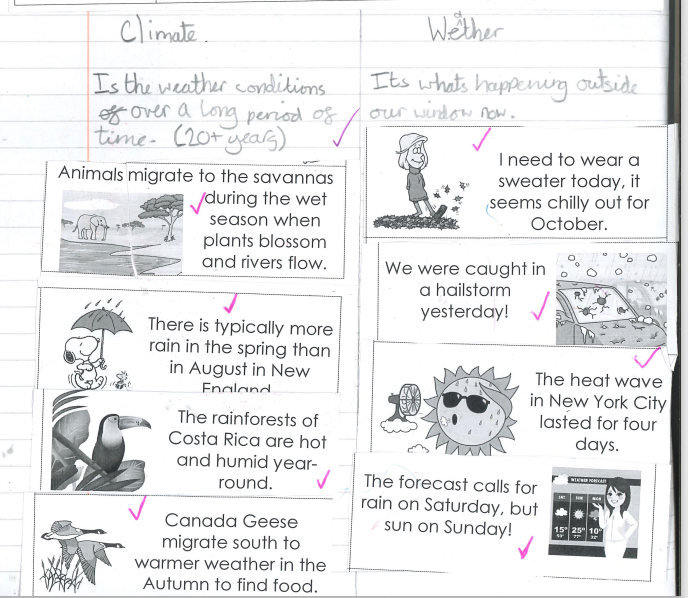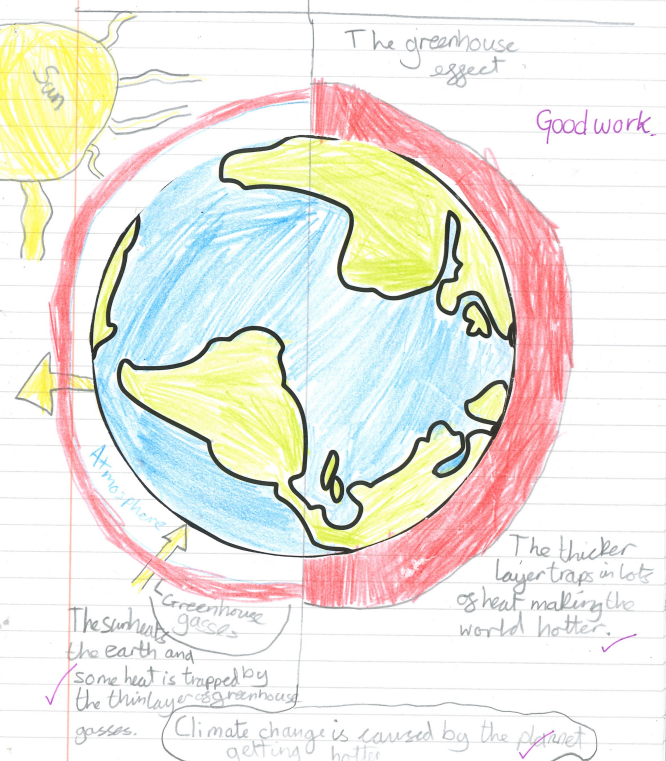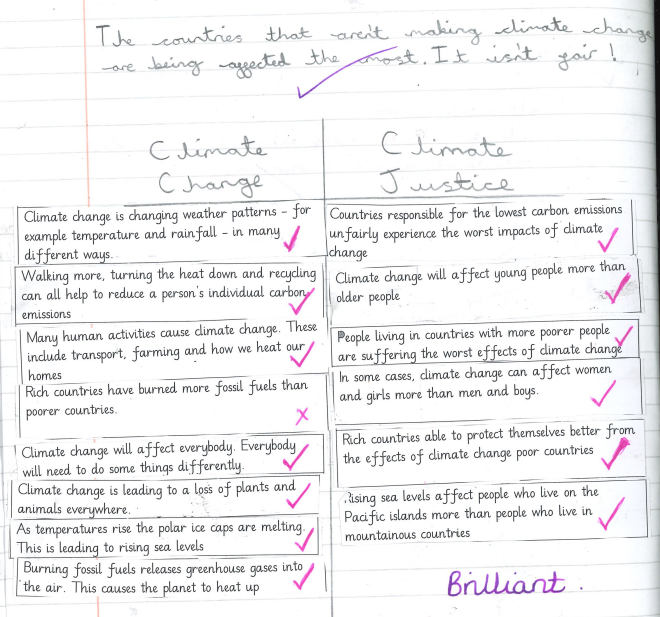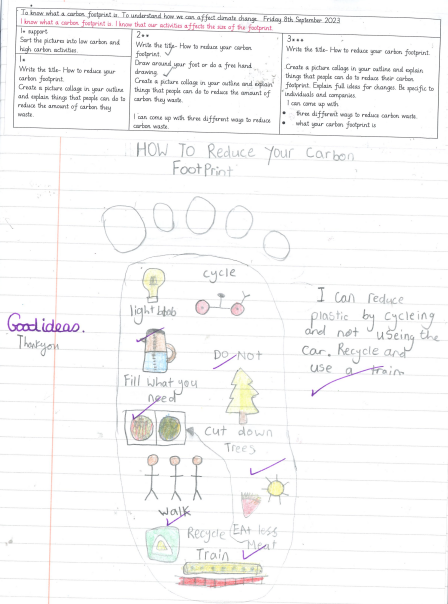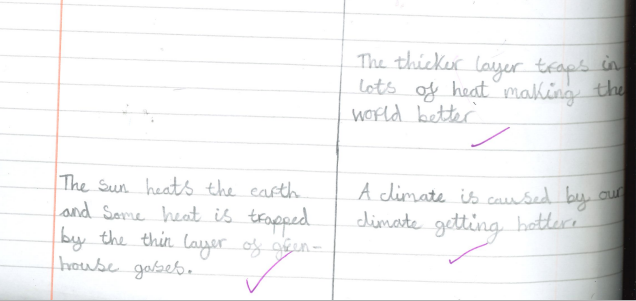 Summer Term
Class 5 Newsletter Summer Term 2022-23
AK Annual Curriculum Overview 2022-2023 Class 5
Spring Term
Class 5 Newsletter Spring Term 2022-23
Class 5 have continued to be super busy this term and have continued to work exceptionally hard in all areas of their learning. In English, we have been reading Shackleton's Journey by William Grill. We have discovered how Shackleton advertised for crew members in The Times newspaper and how he was particularly interested in members' unusual talents, as well as their skills and previous expedition experiences. We researched members of Shackleton's crew and wrote fantastic newspaper reports describing Endurance setting sail from Grytviken in 1914. Have a look at some of our newspaper reports below: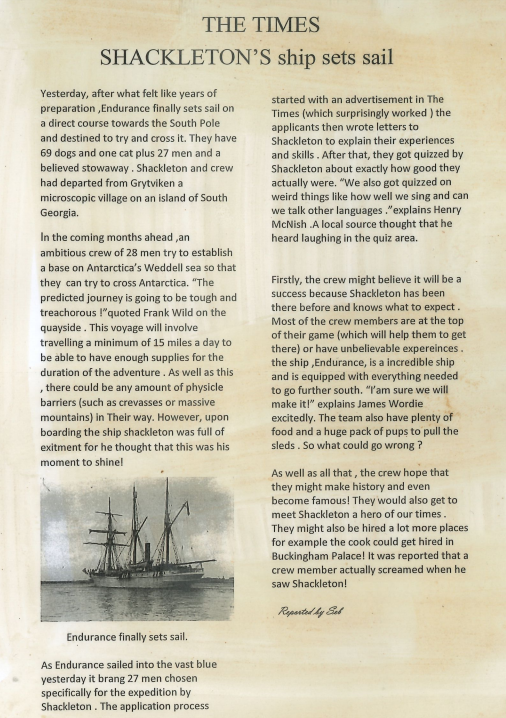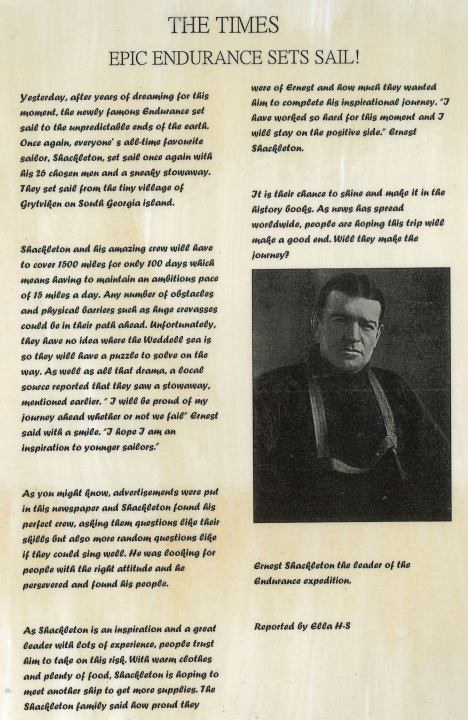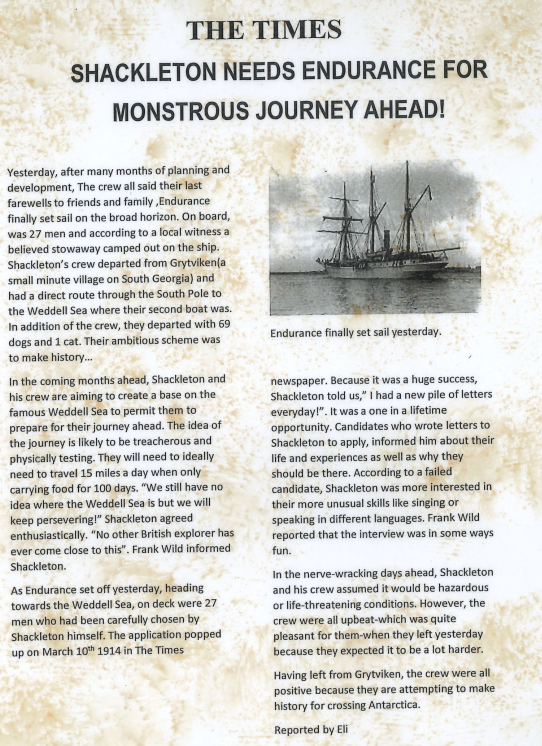 In History this term, Class 5 have turned into Victorian experts! We began by making our own timeline considering the different historical eras in Britain before looking at Victorian school life and studying artefacts carefully. We then learnt about the impact of the Industrial Revolution and how it changed life in Britain, the introduction of railways, John Snow's discovery of cholera and crime and punishments in the Victorian times compared to modern day!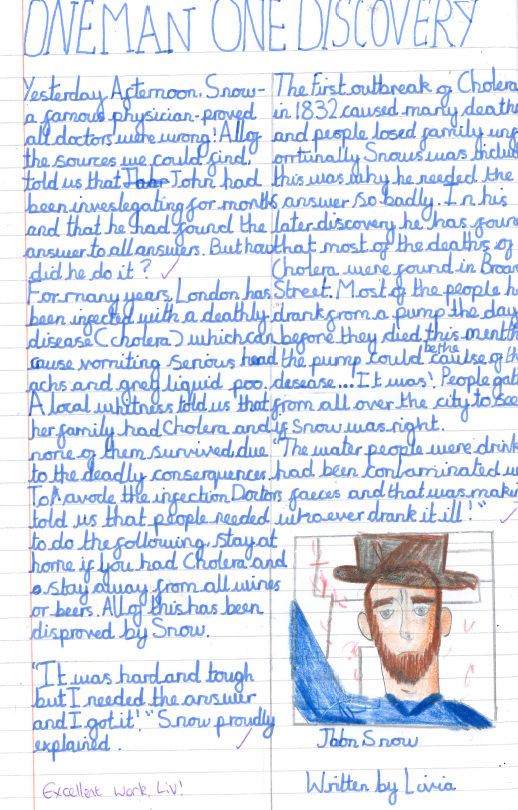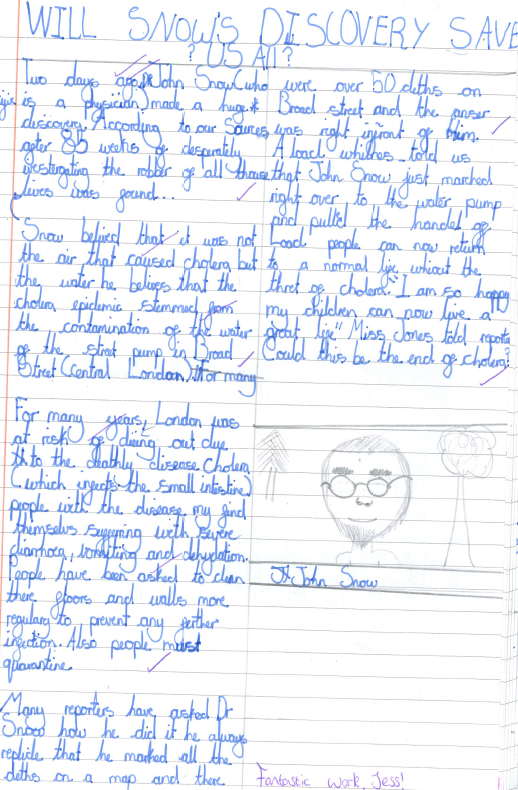 In Science, we have been investigating the human body. We have learnt about the circulatory system and investigated the impact of exercise (using the running track!) on our heart rate and the time it takes to return back to resting rate. We have also learnt about the respiratory system and the impact that smoking can have on our bodies. Finally, we investigated the functions of the digestive system through making poo! We then wrote diary entries as pieces of food travelling through the digestive system.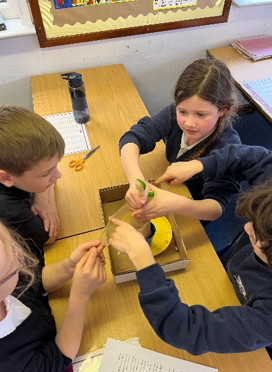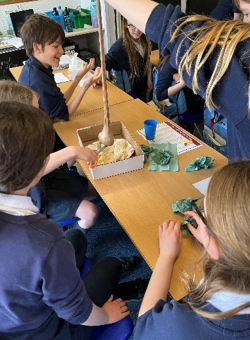 End of Autumn Term 2
Class 5 have had a brilliant second Autumn term! The children performed their class assembly to parents and carers fantastically, sharing their knowledge of Brazil and their learning experiences from our Geography unit of work. The children sung in Portuguese and we even had an electrical safety quiz and some very passionate footballers!
In English, the children have been continuning with the high-quality text 'Journey to the River Sea' by Eva Ibbotson. The story involves a young orphan, Maia, who is sent to live with distant relatives in Brazil near the Amazon River. Maia is initially excited…but when she arrives in Brazil, her new family leaves much to be desired. Mr and Mrs Carter seem to hate the land they live in and their children, twin girls Beatrice and Gwendolyn, are selfish and spoilt. We wrote diary entries as Maia, explaining her initial concerns and confusion after arriving at her new home in Manaus. Have a read through a few of our diaries below: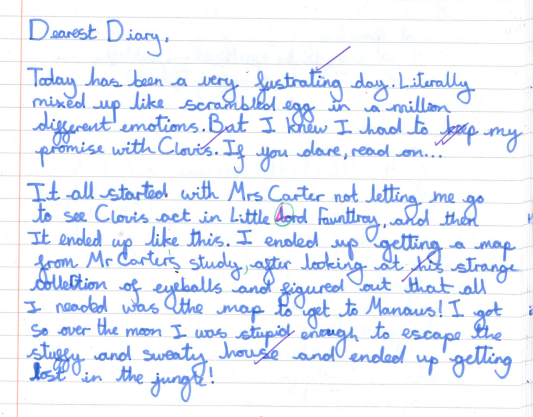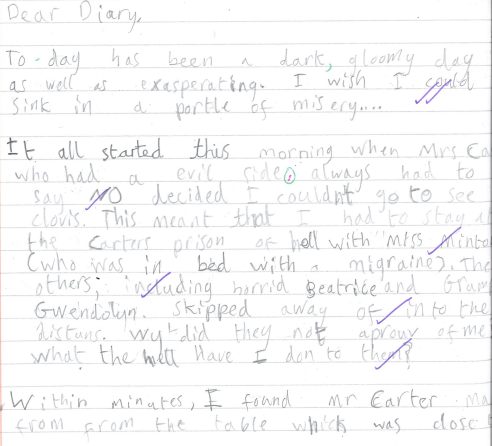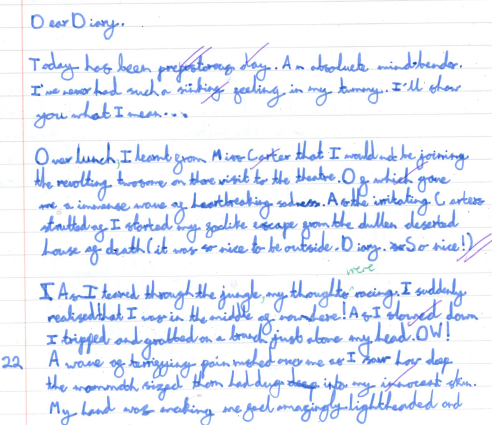 We have also been rewriting the story of The Gruffalo and turning it into a Year 5 narrative by using a range of sentence types, more adventurous punctuation and reporting clauses to make the dialogue more engaging for the reader. This has linked to our Design and Technology, where we have been planning and designing their own pop-up books based on the traditional story of The Gruffalo, using different structures and mechanisms to make our books engaging and aesthetically pleasing!
In Science, we have been learning about classification. We have been looking at different animal groups and how species are classified. We compared the life cycles of different animals (mammals, insects and amphibians) and investigated the life cycle of the bean plant. We also researched Carl Linnaeus and the importance of the Linnaean System for scientists today. Have a look at some of our work in Science this term below: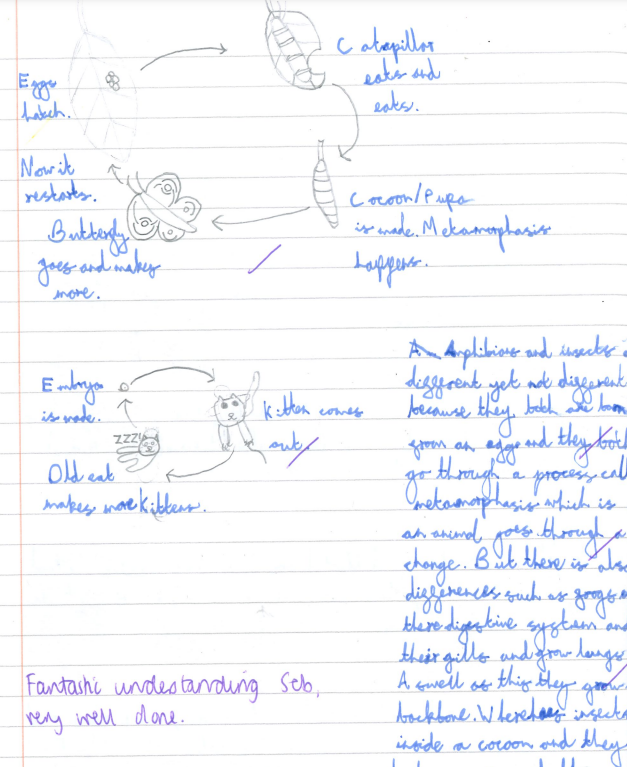 Comic Art Visitor – Kevin Sutherland
On Wednesday 9th November, we had a very special visit from comic book fanatic and author Kevin F Sutherland. He has written and drawn comics from The Beano to Marvel, Doctor Who to Viz and Red Dwarf to The Dandy! He led an inspirational who school assembly and demonstrated how having a positive attitude towards comic art is key! He came in to share with children some excellent tips for drawing comic art, how to use your imagination to draw and he was so much fun!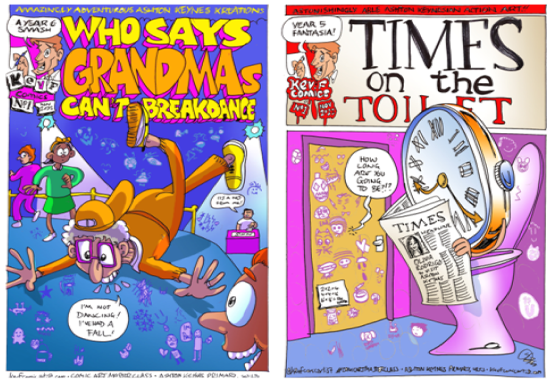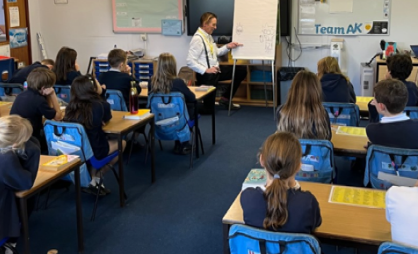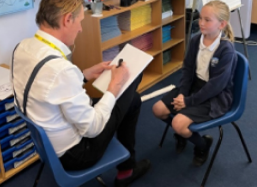 Following on from his assembly, Classes 5 and 6 were lucky enough to take part in his comic strip masterclasses. Both year groups came up with their own comic title and made their own individual form part of the whole-class comic. The children worked brilliantly and absolutely loved it – they were even lucky enough to take home a caricature drawn by Kev!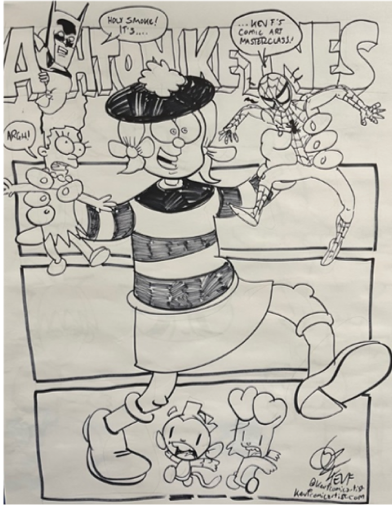 Along with the rest of the school, Class 5 started the year by considering the learning metaphor 'We are all wonderfully made'. We focused on the books 'It all starts with a Seed' and 'The Promise'.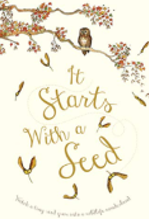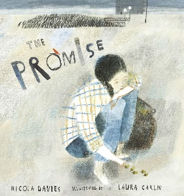 Using The Promise, we wrote setting descriptions of the desolate city at the beginning of the story. We used figurative language to really create a picture in the reader's mind. Have a look at some of our writing below: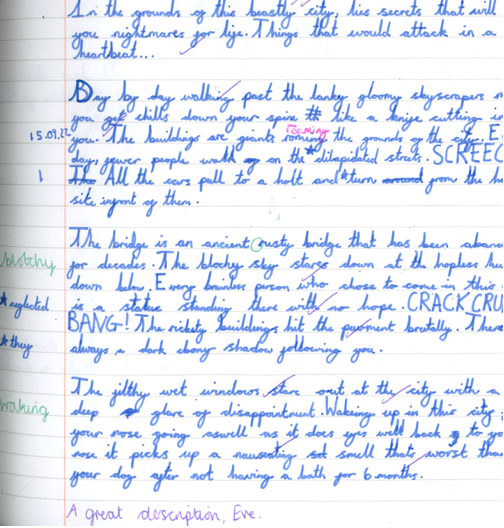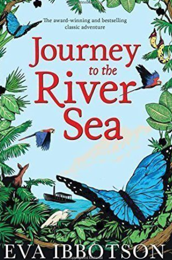 In English, we started to read the book 'Journey to the River Sea' by Eva Ibbotson. We looked carefully at the front cover of the book and then wrote our own blurbs based on predictions for what the story might be about.
Have a look at some of our writing below: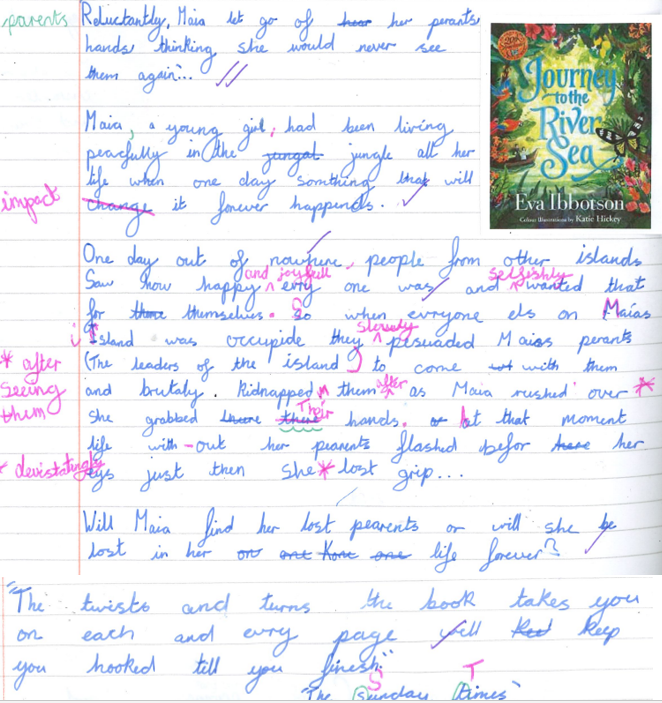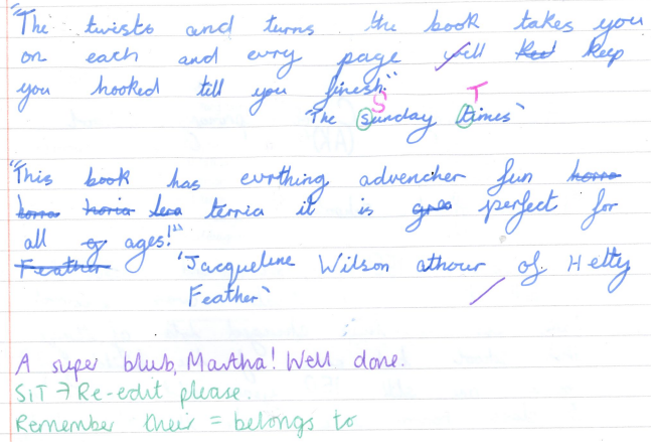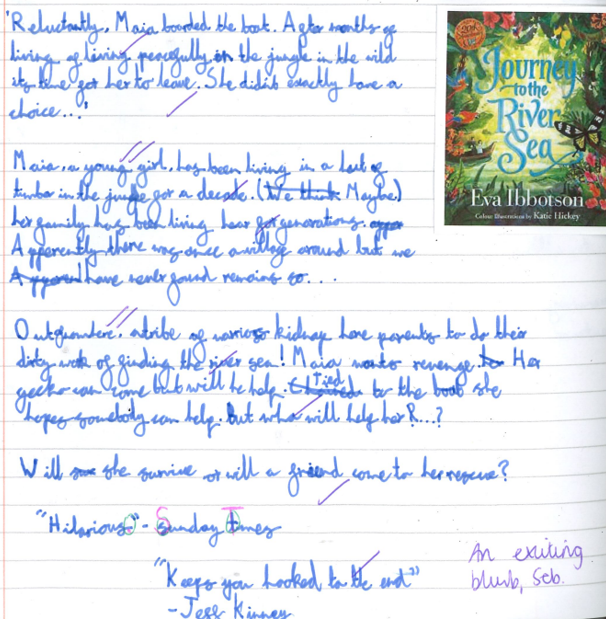 In Maths, we have been focussing on place value. We have been looking at the value of digits in numbers up to one million! We have been ordering and comparing numbers, rounding numbers and even Roman numerals.
In Science, we have been learning about electricity. We have learnt about what electricity is and how we use it in our every day lives. We looked at the difference between mains and battery powered electrical appliances and what a circuit needs for it to work successfully. We also investigated how we could make a bulb dimmer and brighter…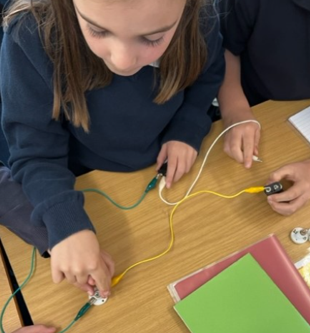 This term we have also had visits from Lifebase and Harrold the Giraffe! We also had a really important visit from Wiltshire Air Ambulance who taught us about DR ABC, the recovery position and CPR.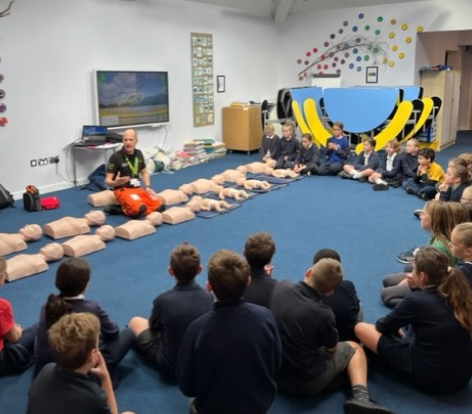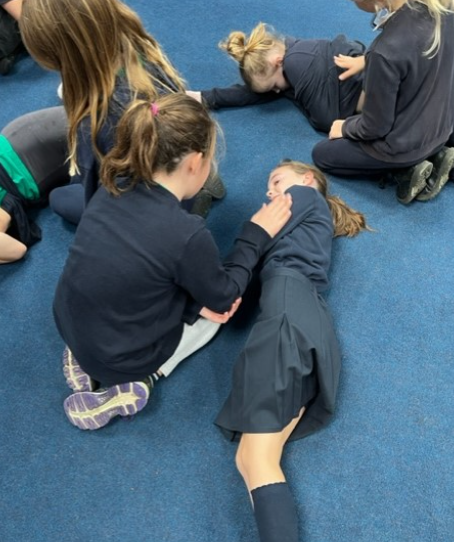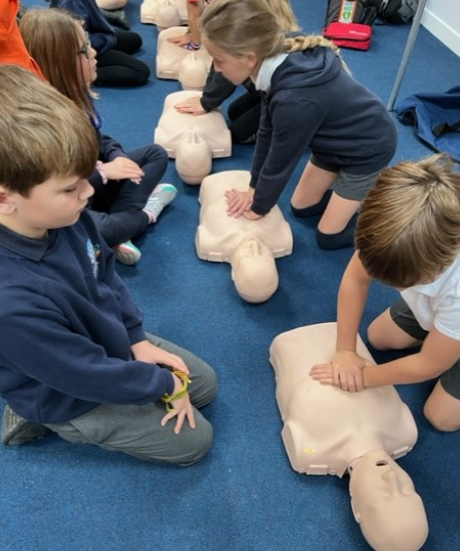 Class 5 Newsletter Autumn Term 2022-23