Class 5
Welcome to Class 5
Class 5 Curriculum Annual Overview 2017-2018
Term 6
Class 5 Term 6 Homework Brochure
We LOVED Viney Hill! We were SO excited to go! Once we got there, we found our tents and set up our bedding for the evening.
We abseiled, canoed and caved. The abseiling was challenging but exhilarating. In fact some of us loved it that much, we raced back up to the top to do it again straight away.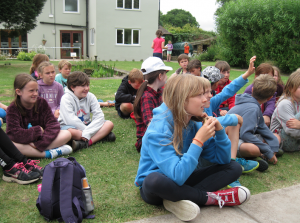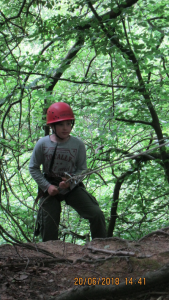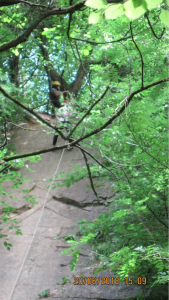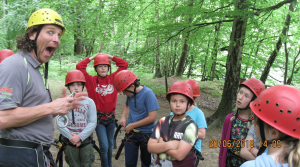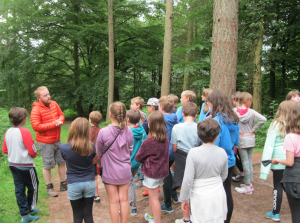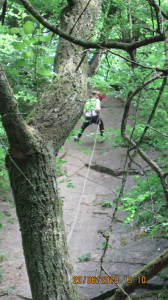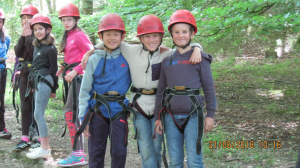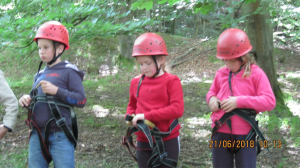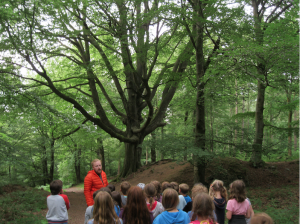 The first evening we went on a nature trail through the forest. We hoped that we might see a boar but I think we were a little bit too noisy! We did see a boar mud bath though with fresh tracks. On Friday we spent the morning building dens. Have a look at them.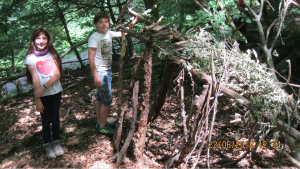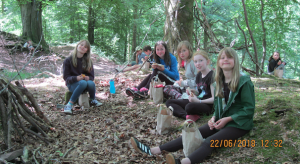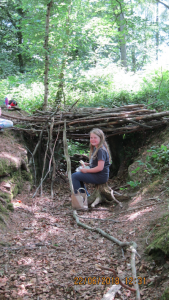 The caving was fab. We found rocks that were millions of years old.
When we canoed, we looked out for lots of different types of wildlife. We could pick up some speed in races.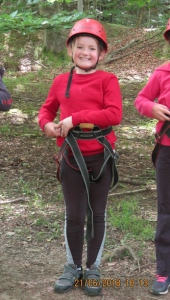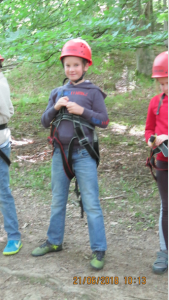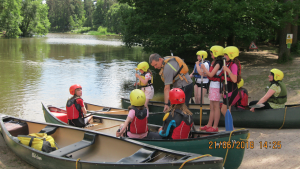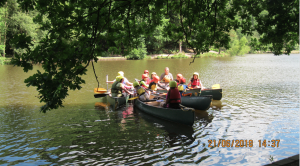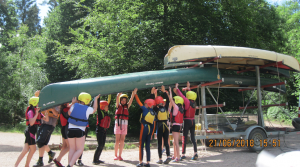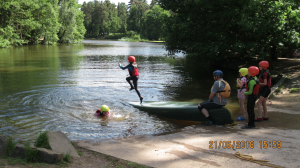 In Class 5 we have been looking at Peru. Peru has lots of different environments from mountains to rainforests. We have learnt about the different peoples of Peru and the art they produce. We have made Spanish inspired retablo pictures which are decorated with flowers using oil pastels. Inca achievements have been discussed from their road and bridge system to early brain surgery. We were especially impressed with the gold work and masks produced by them. Have a look at our ones. We used lolly pop sticks to represent the elaborate headdresses you see on them.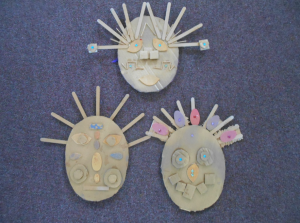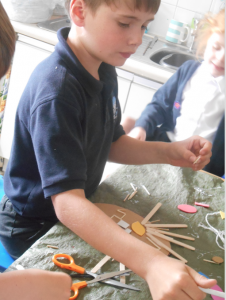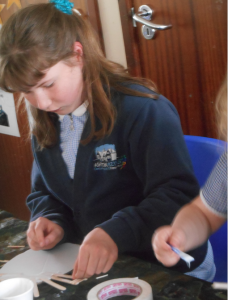 Bright colours are used a lot in art work from Peru. Retablos shine with bright blues and greens. Peruvian weaving is packed with pinks and purples.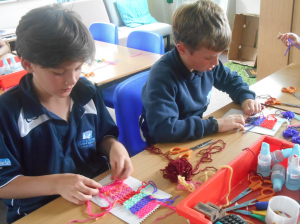 We used card hand looms to give weaving a go- it's not easy. You have to really concentrate on the over and under pattern especially when you reach the last of the threads on the board and have to go back in the direction you have come. Practise makes perfect though!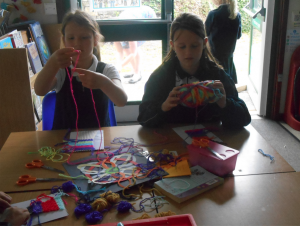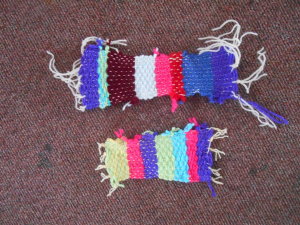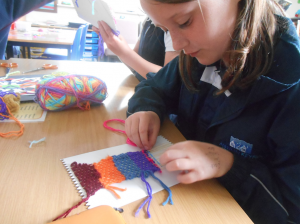 Term 5
Class 5 Term 5 Homework Brochure
How do lemon volcanoes link to science? Well, lemon juice is a weak acid. When it is mixed with bicarbonate of soda, it creates a chemical reaction. Chemical reactions are caused by two or more substances mixing together and creating a new substance. The new substance that was created was carbon dioxide. We could see it, as the lemon juice and soda frothed up. The bubbles in the froth contained the gas!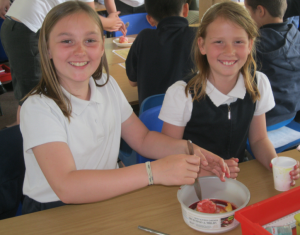 We really enjoyed making these!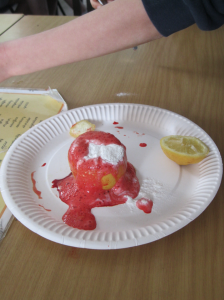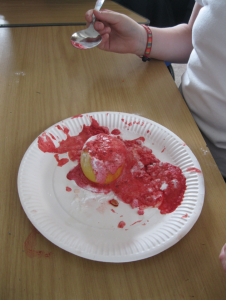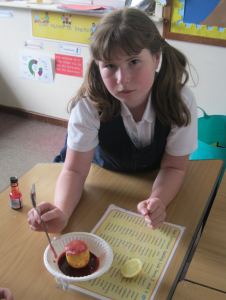 Do you know the difference between dissolving and melting? Well Year 5 do!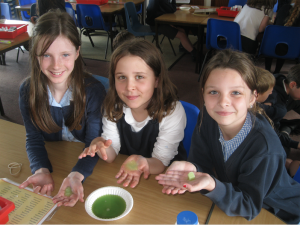 We dissolved sugar cubes in coloured water and observed how they changed shape as they absorbed the water.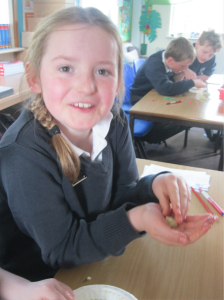 We looked at and sorted materials into insoluble and soluble materials.
In Year 5 we have been building robots using the Robokids kits. We had to build them and then check that they were wired correctly. Now we can drive them!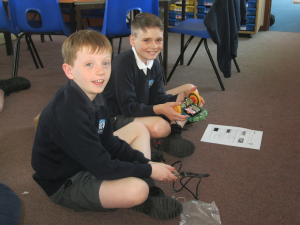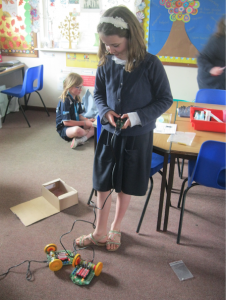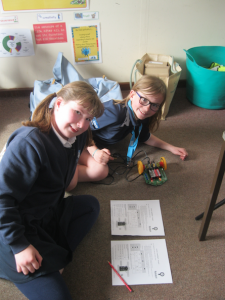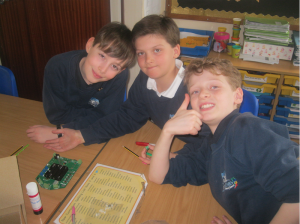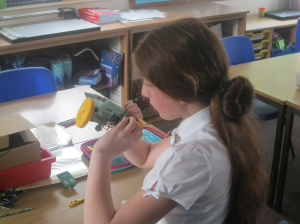 Term 4
Class 5 Term 3/4 Homework Brochure
Year 5 loved Science Week! We used latex and vinegar to make rubber balls. Liquid latex is made of tiny particles of rubber that are suspended in water. Ammonia is added to liquid latex as a preservative to keep it from going solid. When vinegar, which is an acid, is added, the vinegar reacts with the ammonia and neutralizes it. Then the rubber coagulates into a solid shape. A REALLY bouncy ball! Once we made the balls, we held a bounce off!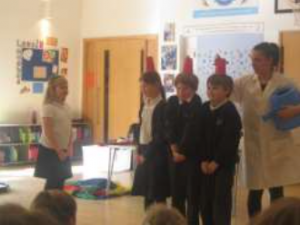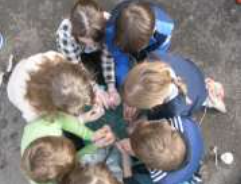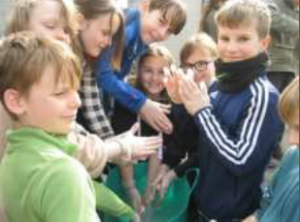 We looked at chemical reactions in science and discussed how making casein out of warm milk and vinegar was an irreversible change while making 'oobleck' out of water and corn flour was a reversible change – a physical reaction.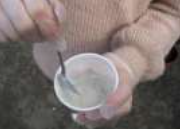 We've lovedlearning about myths and legends in English especially the story of Beowulf. We have now created our own myths and have written them in best as our own books!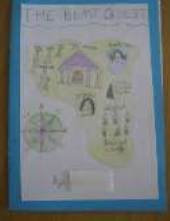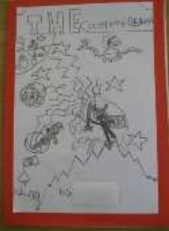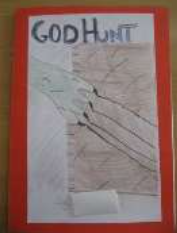 Year 5 loved the Danceathon! We kept dancing for a full half an hour and we still had energy to spare.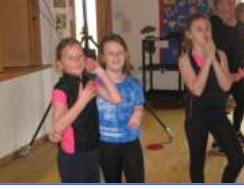 In Science this term we are looking at materials and their properties. In this lesson we looked at what made a mixture a mixture. We decided that mixtures were when two or more things were mixed together without creating a chemical reaction and making a new substance. The different parts of the mixture can be separated (although this may be difficult.) We learnt that blood is a mixture made up of : plasma, white blood cells, red blood cells and platelets. All the different parts of blood can be separated and can be used in different ways to help sick people.
Have a look at our model of human blood. What was representing each of the parts?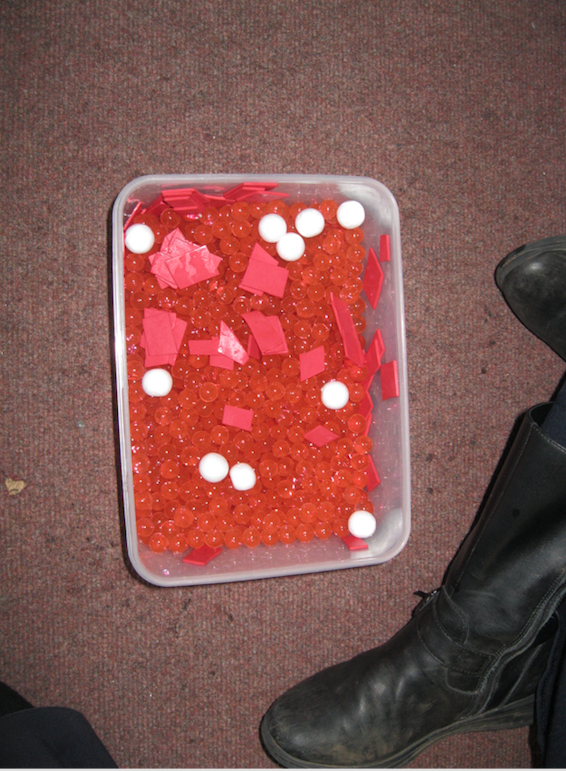 We really enjoyed handling the 'blood' although some of it felt a little squashy!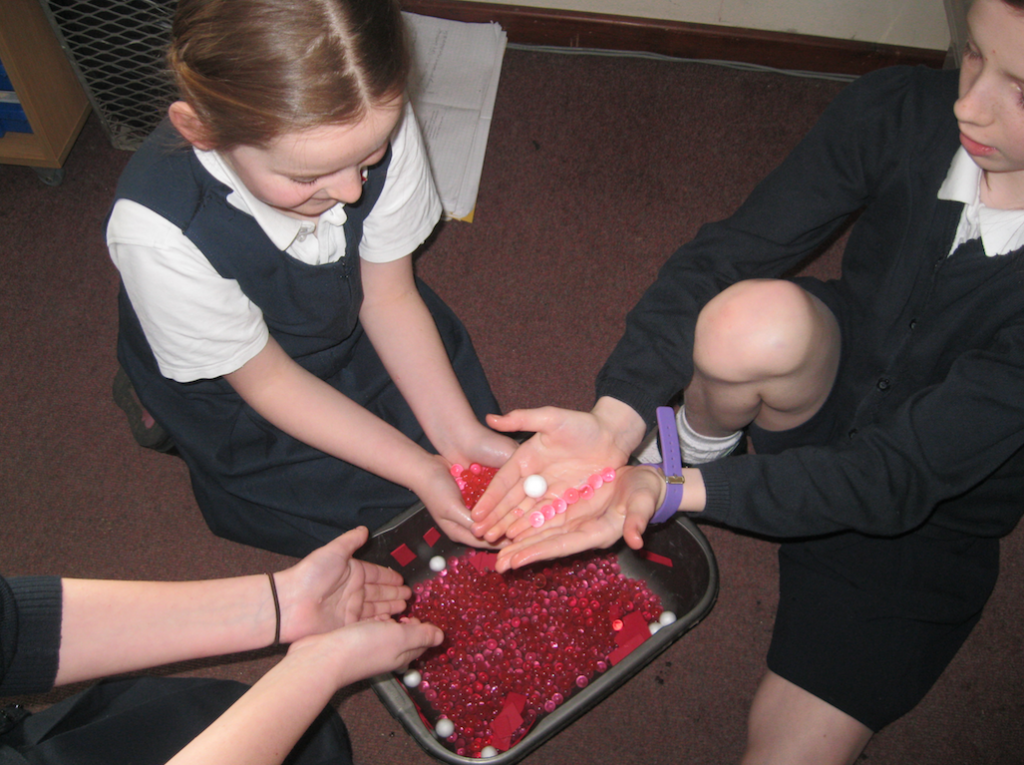 Term 3
Class 5 Term 3 Homework Brochure
We've been looking at the human body and the circulatory and respiration systems especially.
Have a look at our playdough models of the lungs. Do you know what each of these parts does?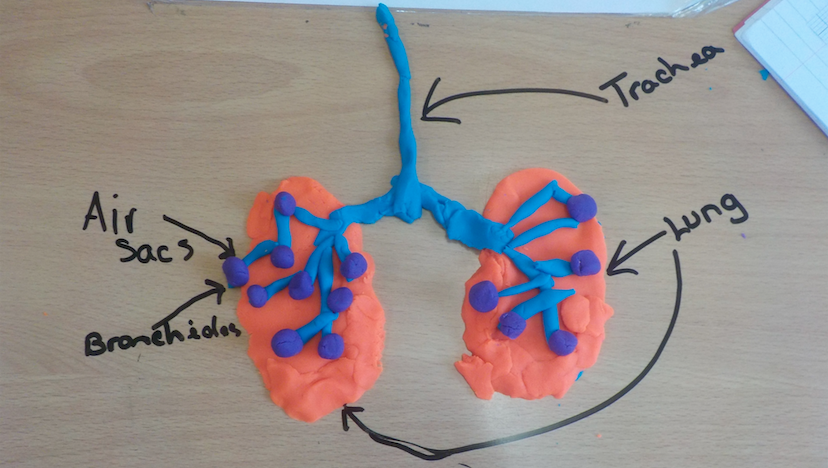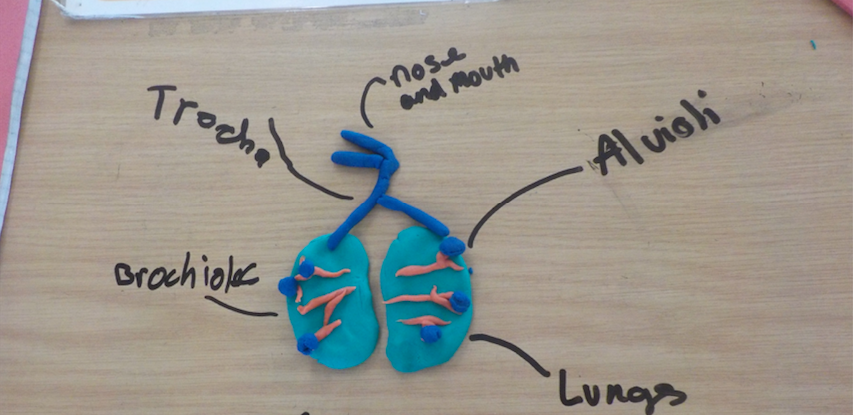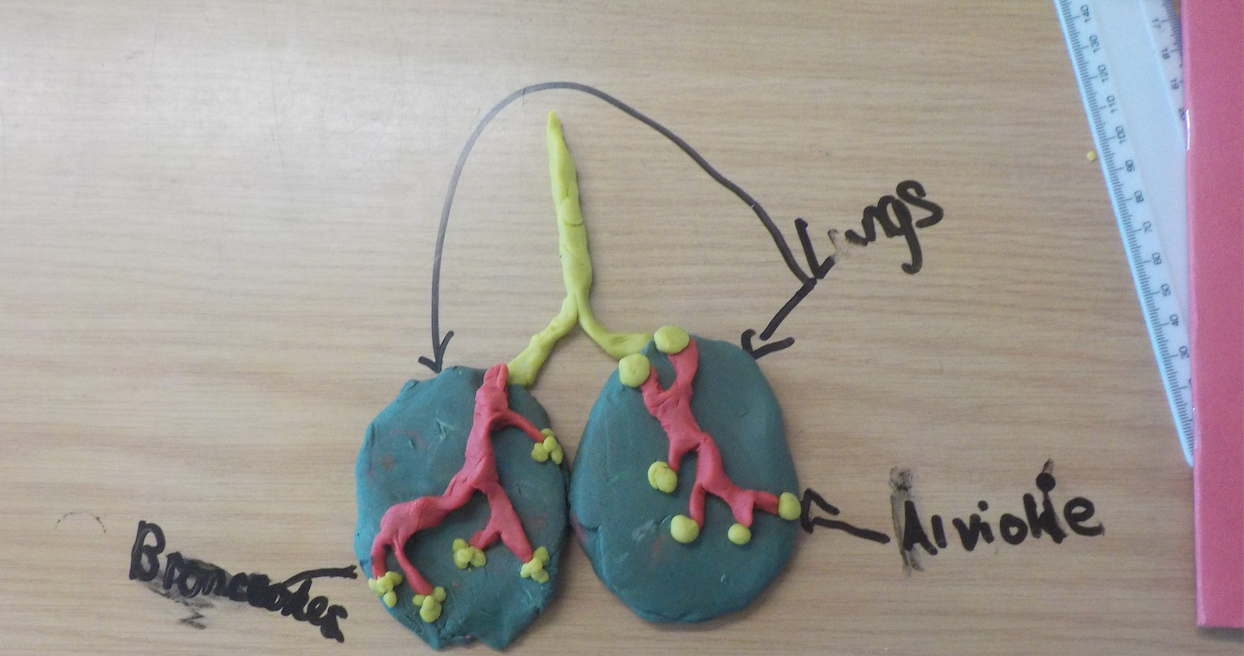 We decided to measure our lung capacity. Have a look at the experiment we carried out to measure it. Can you work out what we did?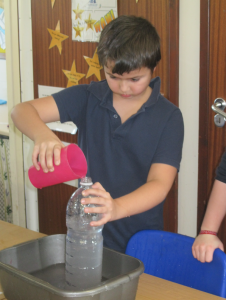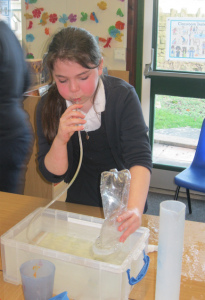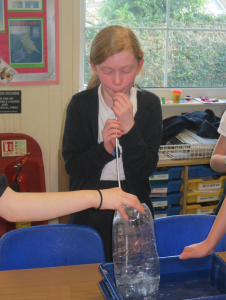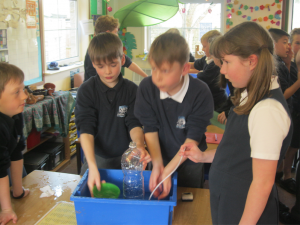 Term 2
Class 5 Term 2 Homework Brochure
On Wednesday we had Forest School. We started to make Christmas decorations. Can you spot what they are? I'll give you a clue. They have antlers and pull sleighs. We used pine cones and branches to make them. After that, we began to make Christmas wreathes.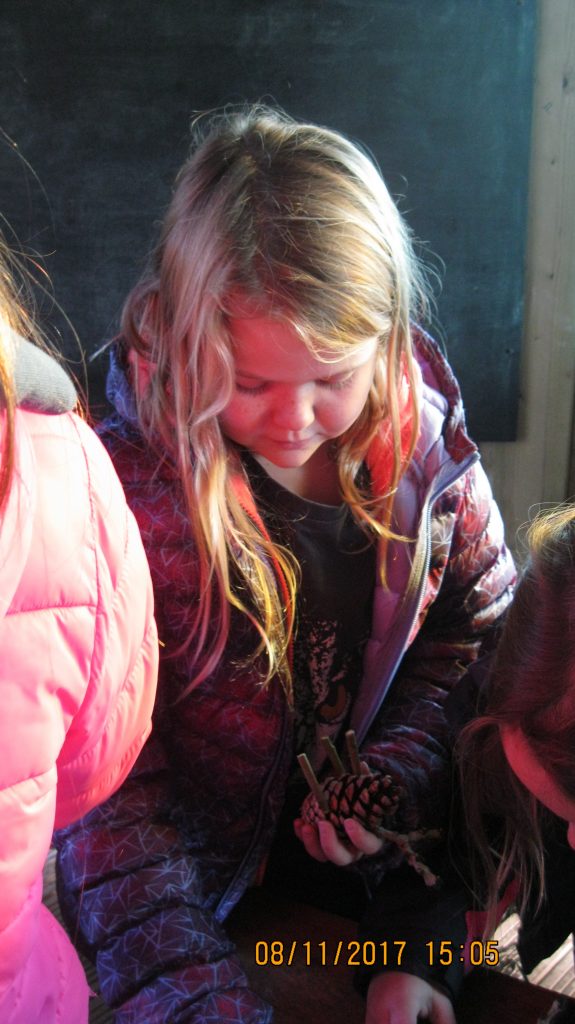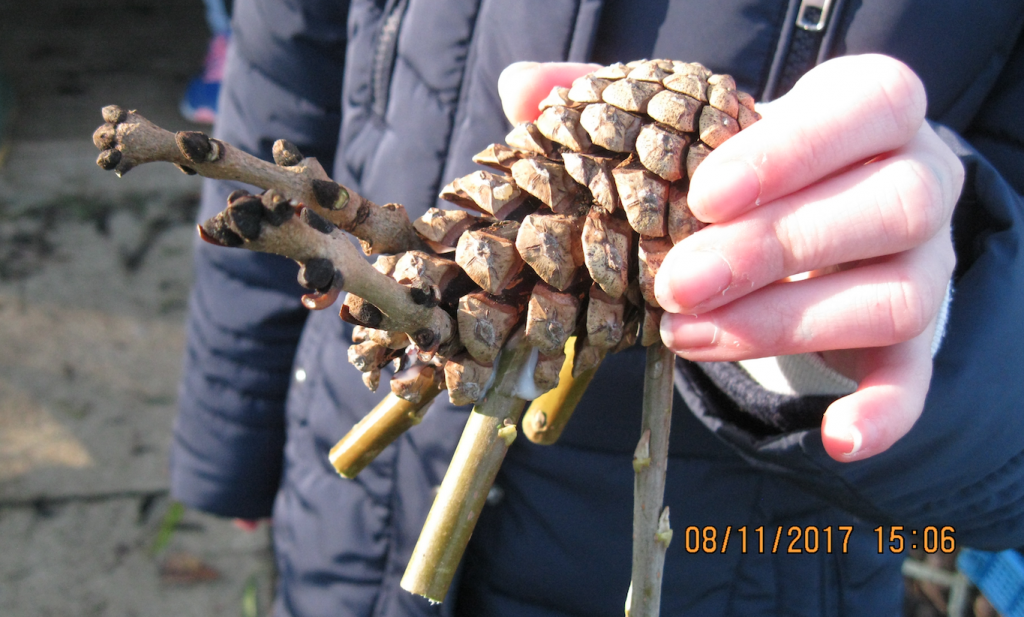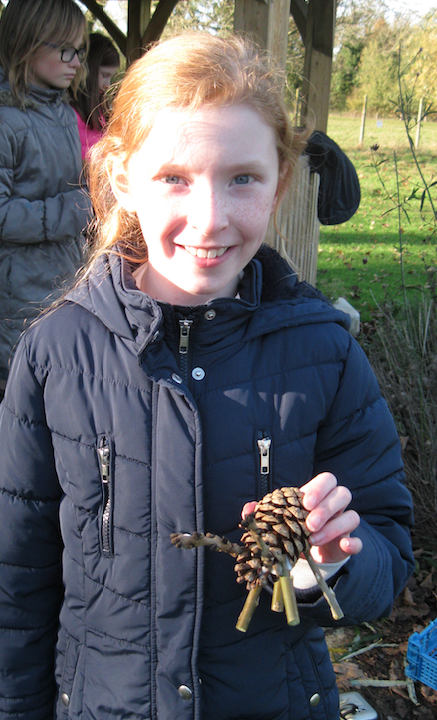 Term 1
Class 5 Term 1 Homework Brochure
We have been looking at Esafety for the last two weeks.  We have been creating rules to keep us safe online and looking at what makes a good or a bad password. Have a look at some of our posters on passwords. Which things are you doing? Which aren't you doing? Is your password password?
We have been reading the book a Seed is sleepy which has provoked a lot of thought! We have linked it to the parable of the mustard seed and the parable of the sower. We have discussed how we would like to grow as a class. Can you see our class charter?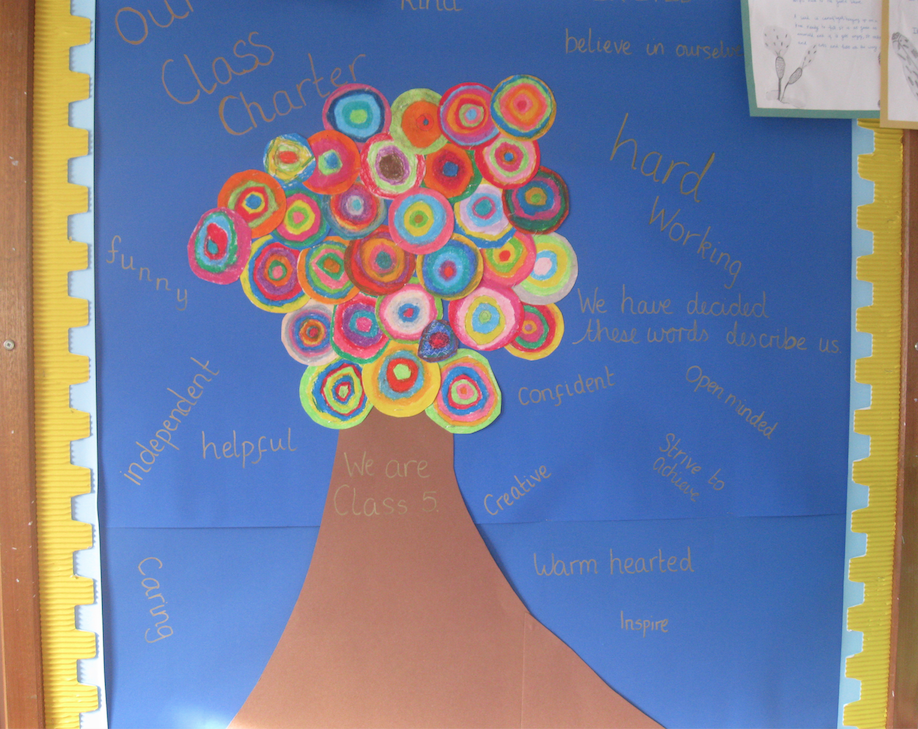 In English we have written poems about seeds that use personification, similes and metaphors. We have done observational art drawings using different shading techniques. We used these drawing to decorate our poems. Have a read of them!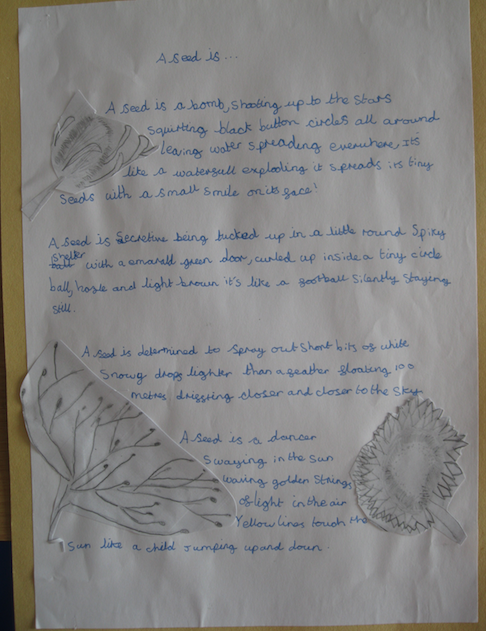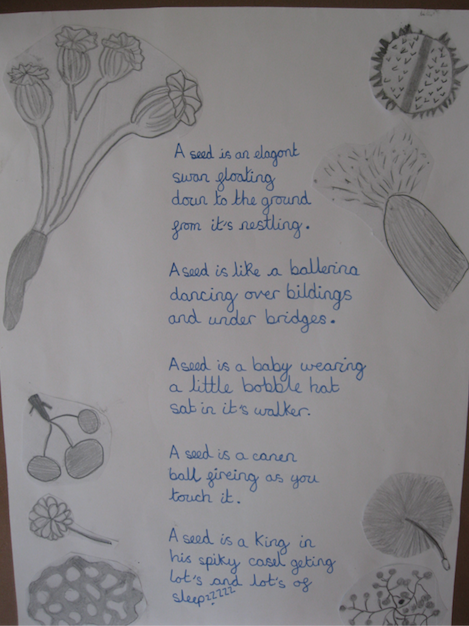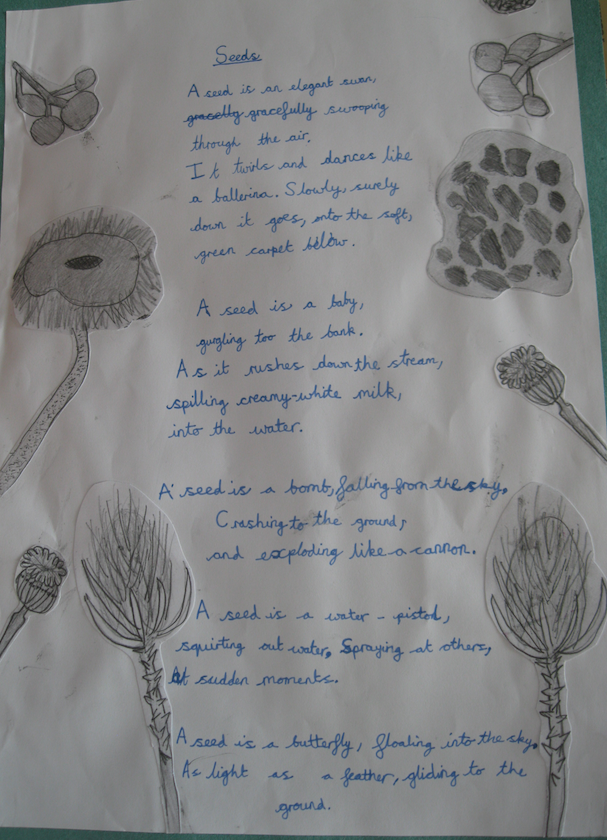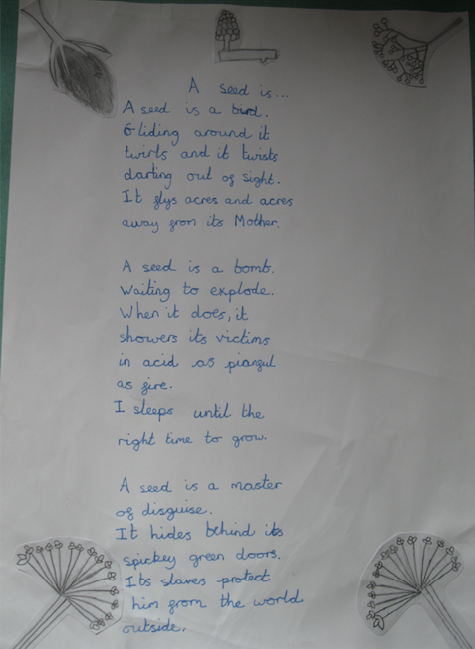 ARCHIVE POSTS
Class 5 Curriculum Annual Overview 2016-2017
Term 6
Class 5 Term 6 Homework Brochure
Class 5 had an exciting visit from Mrs Kelly today when we took part in a STEM workshop linked to the Fairford Air Tattoo.
We made wind powered cars. We were given a design brief and had  to design our cars accordingly:
they had to carry one passenger (an egg)
they had to travel 5 m as quickly as possible using wind
they had to be at least 100 mm long, 50 mm wide and 120mm high
There was a catch though. We were each 'given' £100 to spend. If we spent all our budget that was that!  Wheels 'cost' £4 each. Tech card (to make the base) 'cost' £40!
We had a great time and learnt lots about designing like the fact your first design doesn't have to be perfect!
Finally we raced our cars. Scarlett's and Jess' car won!
Have a look at our lesson and our cars.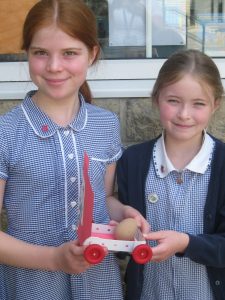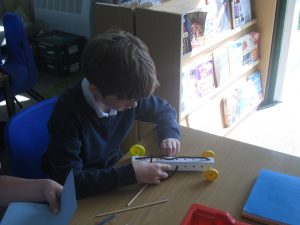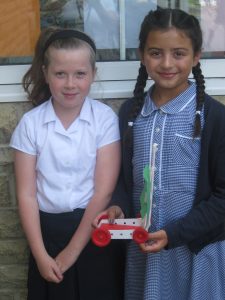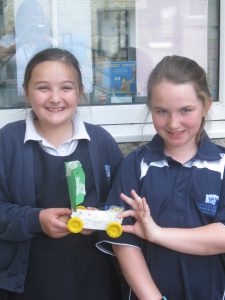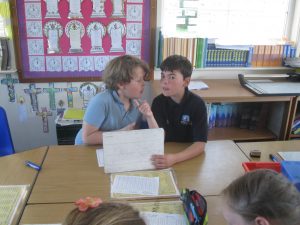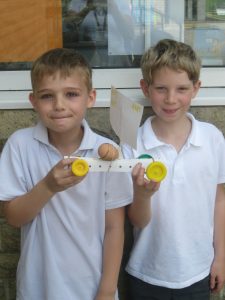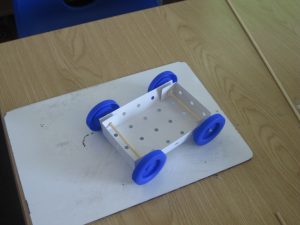 Term 5
Class 5 Term 5 Homework Brochure
Term 4 
Class 5 Term 4 Homework Brochure
This week (6th March) is the second week of this year's Fairtrade Fortnight.  We've been learning all about Fair trade and what it means to farmers and producers in certain countries.  Have a look at our posters: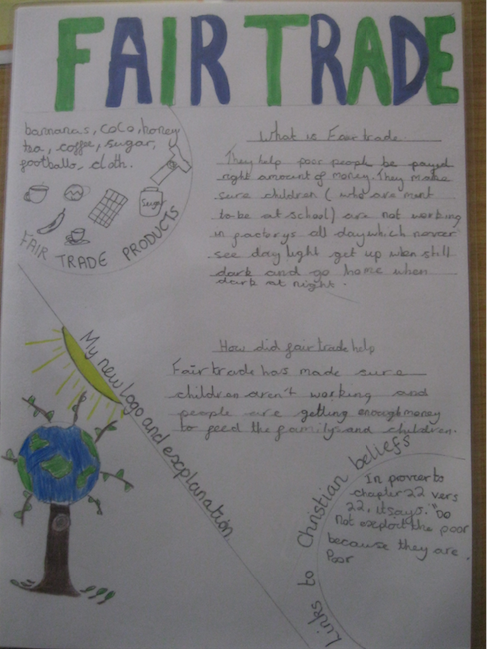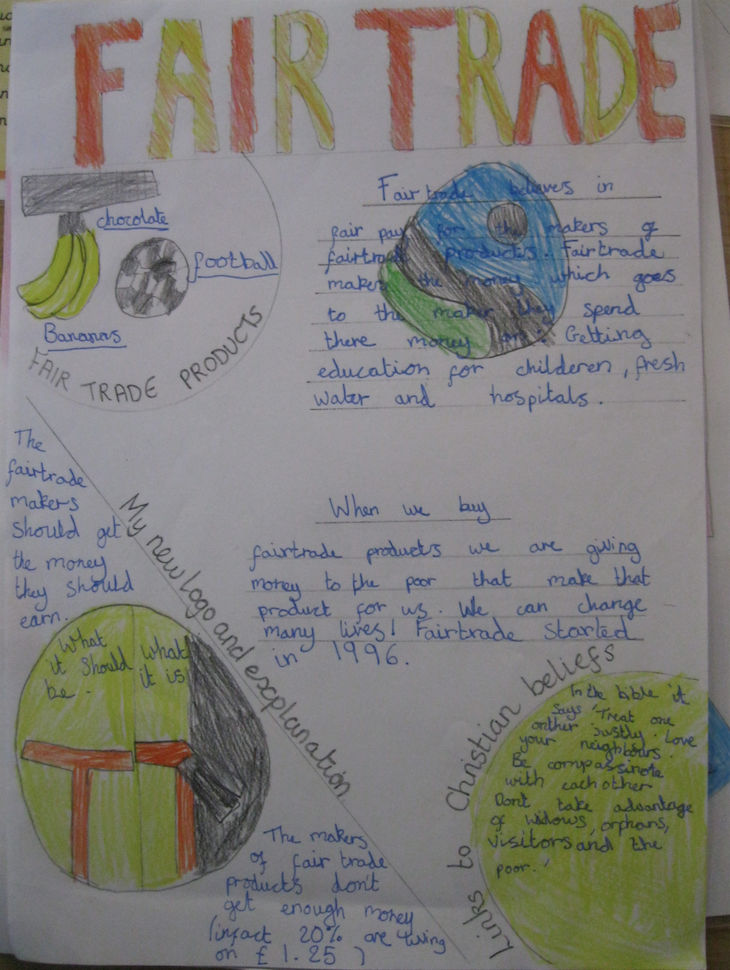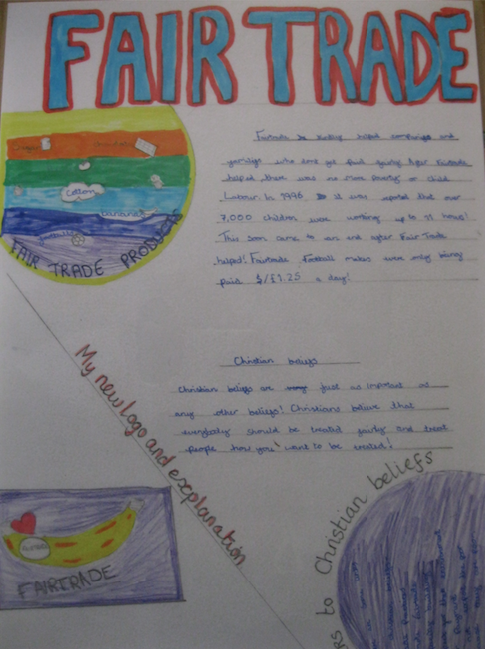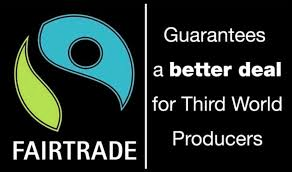 Then on Tuesday we made Fair Trade pancakes in Forest school using Fair Trade chocolate and sugar. We talked about how the extra cost for these products meant that the people who produced these were paid fairly for their work. We really enjoyed making and especially eating them. Fair Trade also gave us food for thought!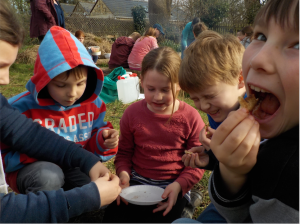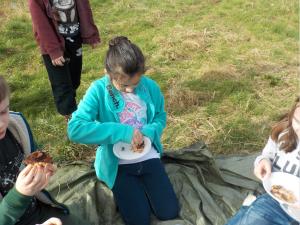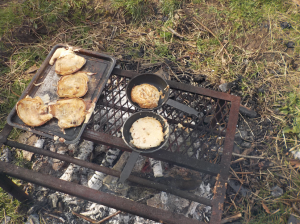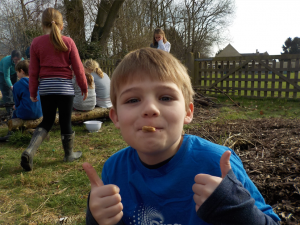 In Maths we have been looking at fractions. I bet you didn't know that you could learn about fractions using lego. We did! We used a standard size block and then found blocks which were different fractions of that amount.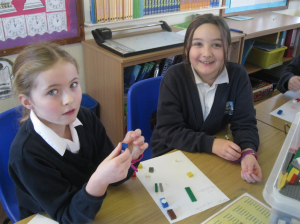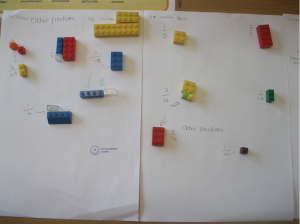 We've also used cubes to create improper fractions and mixed numbers. Can you guess what the mixed number is in this picture? Can you convert it into an improper fraction?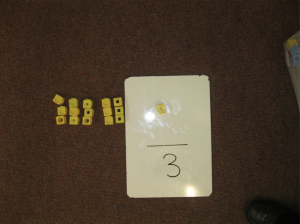 Term 3
Class 5 Term 3 Homework Brochure
Term 2
Class 5 Shackleton's Journey Homework Brochure
We've been looking at Isambard Kingdom Brunel and his bridge across the Avon gorge. We discussed what makes a good bridge and which shapes are strongest. Here are some of our designs.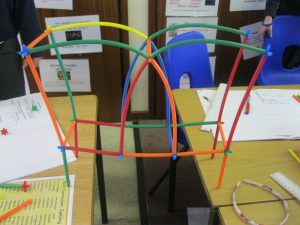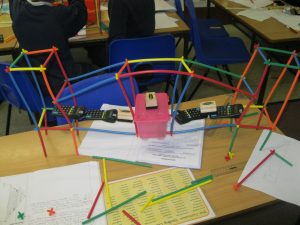 In Class Worship we looked at the story of the Unforgiving servant. We looked at what the story meant. We decided that the servant who had been forgiven greatly should have been more forgiving to the person who owed him a little bit. We thought about forgiveness and reflecting Jesus' light. We  wrote down ideas about forgiveness on our stars.  Can you see them in our reflection area?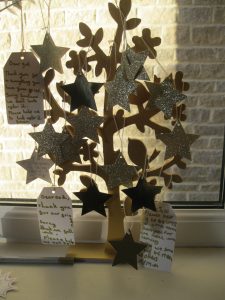 We've been looking at square and cube numbers. What square numbers do we have here?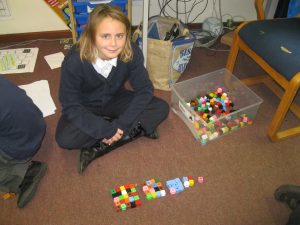 Term 1
Class 5 Term 1 'Rooftoppers' Homework Brochure
Year 5 really enjoyed Experience Harvest.. We loved the different activities from making clay objects to prayer fish. We learnt a lot about Food Bank.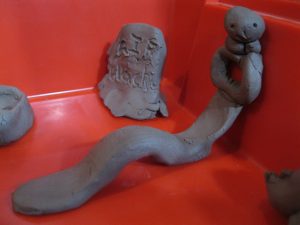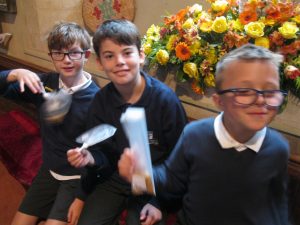 Read some of our thoughts about Experience Harvest: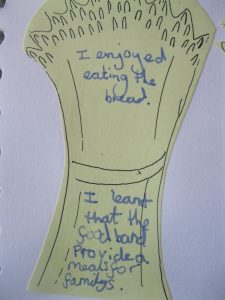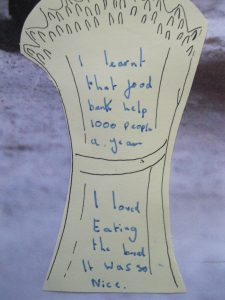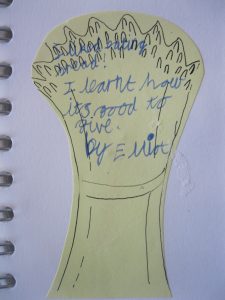 We had Forest School today (28th Sept). We were lighting fires using strike a lights and we made chocolate bananas. Yummy! We really enjoyed it especially when we managed to light a fire without matches!