Reception
Welcome to Reception
Reception Curriculum Annual Overview 2017-18
Term 5
Reception Term 5 Homework Brochure
Term 4
Reception Term 4 Homework Brochure
It's been an eventful term for Class R! Not only have we been improving our writing skills but we have also been learningthe stories of the Little Red Hen, The Gingerbread Man and Jack and the Beanstalk.
We've also had some mysteries to solve and some strange things happening! Bertie the Gingerbread man went missing but then, thank goodness, was found again; a magic bean grew mysteriously quickly over playtime and, perhaps not so mysterious, we enjoyed tasting and baking bread.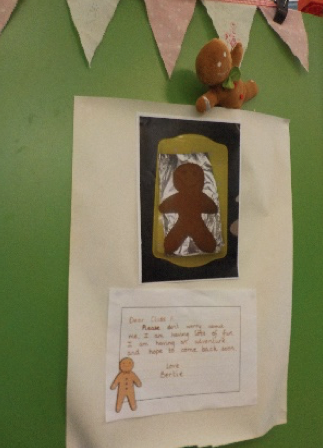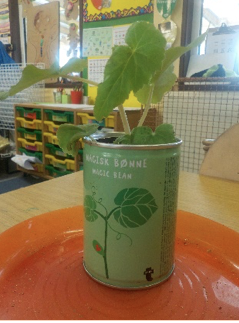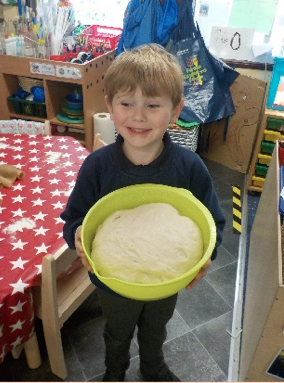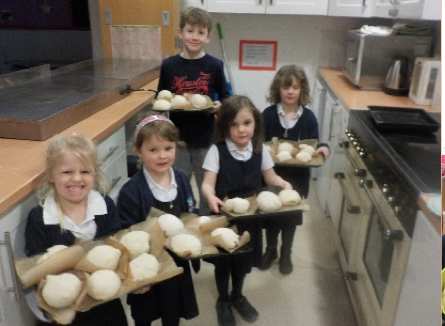 The last couple of weeks have been especially eventful with the arrival of 10 eggs which we really enjoyed seeing hatch and then looking after.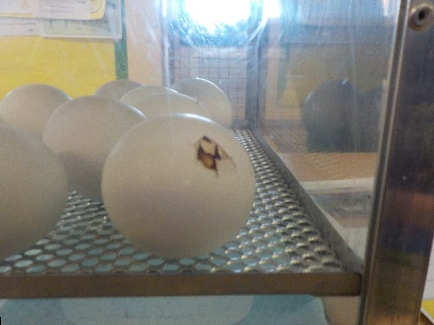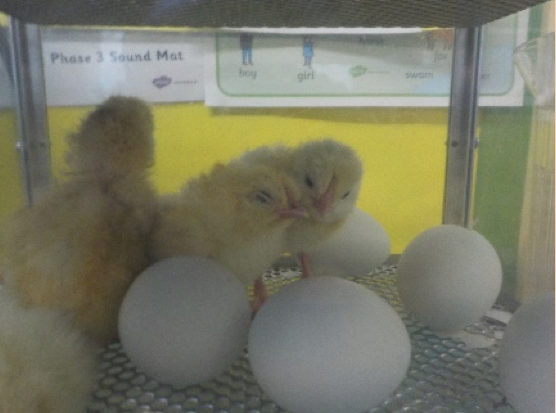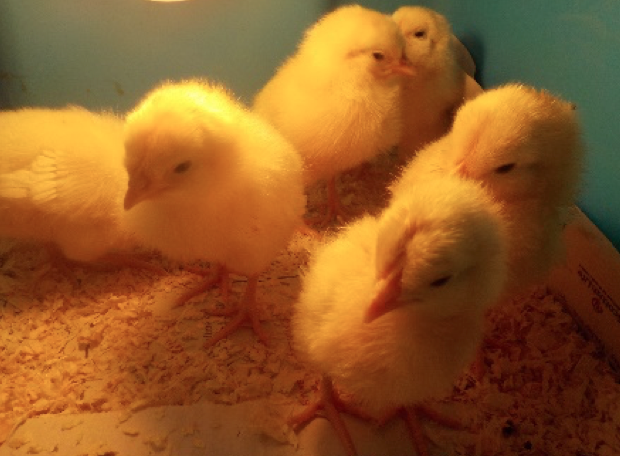 This is what some of the children wrote about the chicks:
"The farmer gave us six eggs. The eggs hatched into chicks"
"We held the chicks. The chicks did poos"
"Some eggs hatched. Ten chicks were on a piece of paper. I love holding them. It felt light."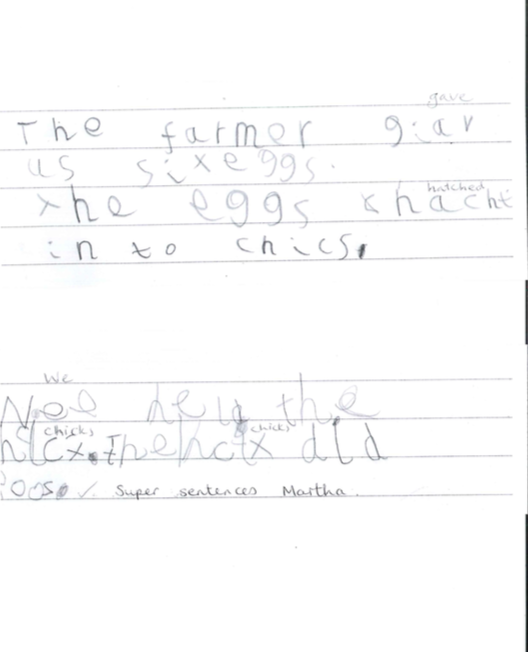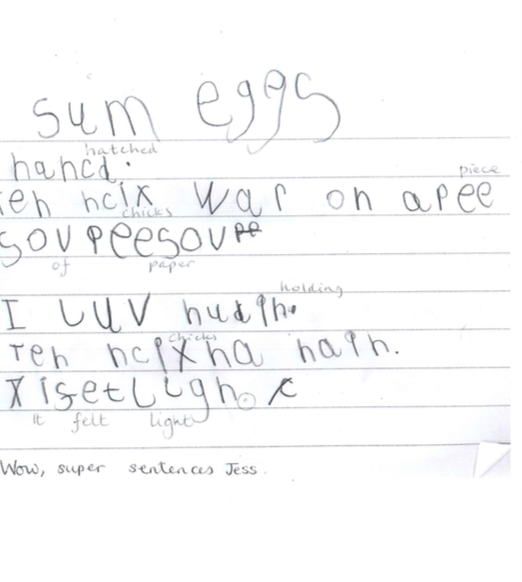 Term 3
Class R Term 3 Homework Brochure
Class R have had a fantastic time exploring all things wintry!  We have investigated ice and created our very own ice mountain, learnt about polar animals and had lots of fun in our ice palace. Our writing has flown this term and we are all now learning how to write simple sentences independently.
Our term finished with a Chinese New Year celebration.  We have learnt how to write Chinese numbers and found out all about the different customs and traditions.  We loved preparing our Chinese feast.  We made our own shopping lists for the ingredients and then sat down to a 3 course lunch together.  Some of us tried some new flavours and we all had a go at using chopsticks.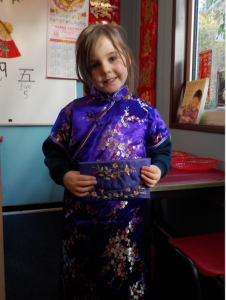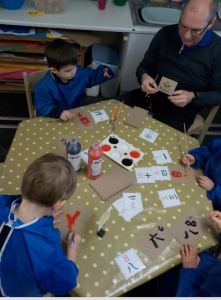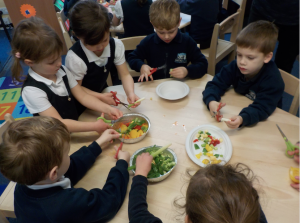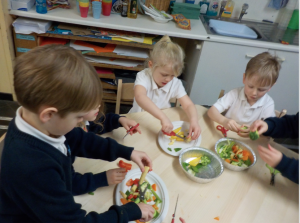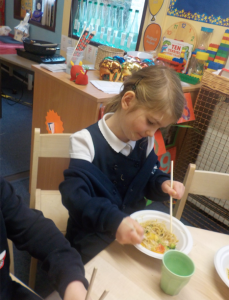 Term 2
In Class R this term we have been all the way to space!!! We've heard the story of Bob the Man on the Moon, Aliens love underpants and Whatever next. We've learnt about the moon, stars, space travel and really enjoyed playing in our space rocket.
Next stop…Christmas!!!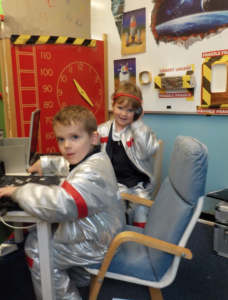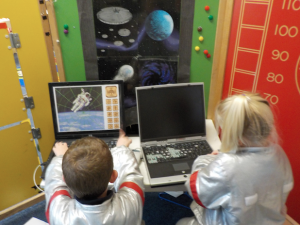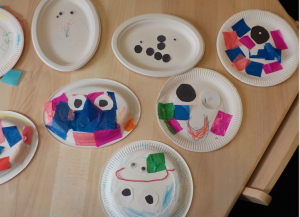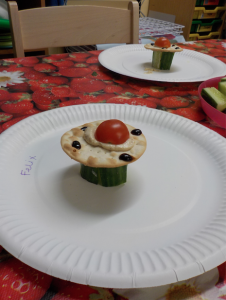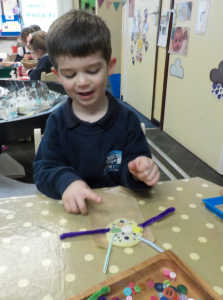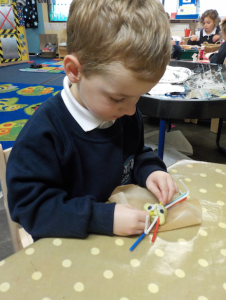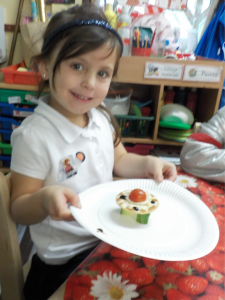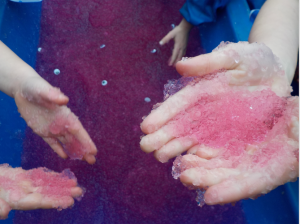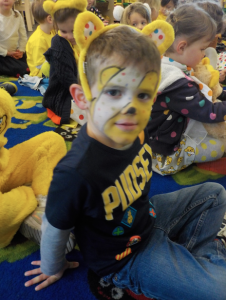 Term 1
Reception Term 1 & 2 Homework Brochure
Our new shining stars are settling in beautifully to their new surroundings and routines. They are already making friends with their new classmates and bonding well with their Yr 6 buddies.
As part of the whole school's 'A seed is sleepy' theme, we have planted mustard seeds on stones and soil just like in Jesus' parable of the sower and the seed. We have been predicting and observing what happens to the seeds.
ARCHIVE POSTS
Reception Annual Curriculum Overview 2016-2017
Term 6
Reception Term 6 Homework Brochure
Term 5
Reception Term 5 Summer Newsletter
Reception Term 5 Homework Brochure
Although short, Term 5 has been packed full of amazing learning experiences for Class R. We discovered the delights of minibeasts with in depth  bug hunting and observations. We even had a snail race!  We spent time watching caterpillars, chrysalis' and, after a couple of weeks and lots of patience, butterflies. Juicy grapes and tasty tomatoes were ideal for creating our own hungry caterpillars and ours were much nicer to eat than the real ones!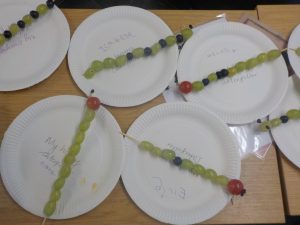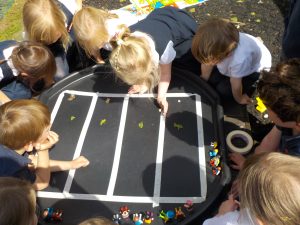 Writing sentences has been a focus this term and we are all really improving and making great progress! A new story about vegetables came our way called 'Supertato' which we loved!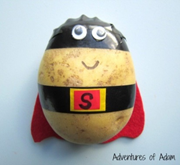 The evil pea had to be stopped and my goodness we did our best! We made traps, designed posters, wrote descriptions and letters, and thankfully, in the end with the help of our own superatoes  we stopped him.
The term came to an exciting end with the whole school being involved in World Awareness Week. One of the activities we did was cooking and our chopping skills came in very handy when making Mexican chilli. It was great fun travelling to all the different classes with our buddies and so good for our confidence and helped us to become more familiar with other teachers and classrooms.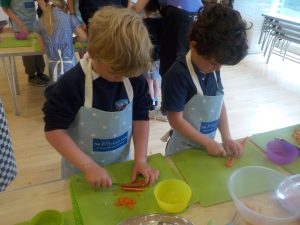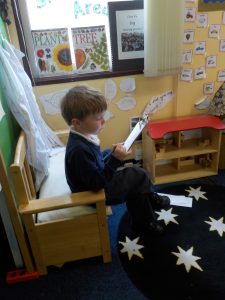 Term 4
Reception Term 4 Homework Brochure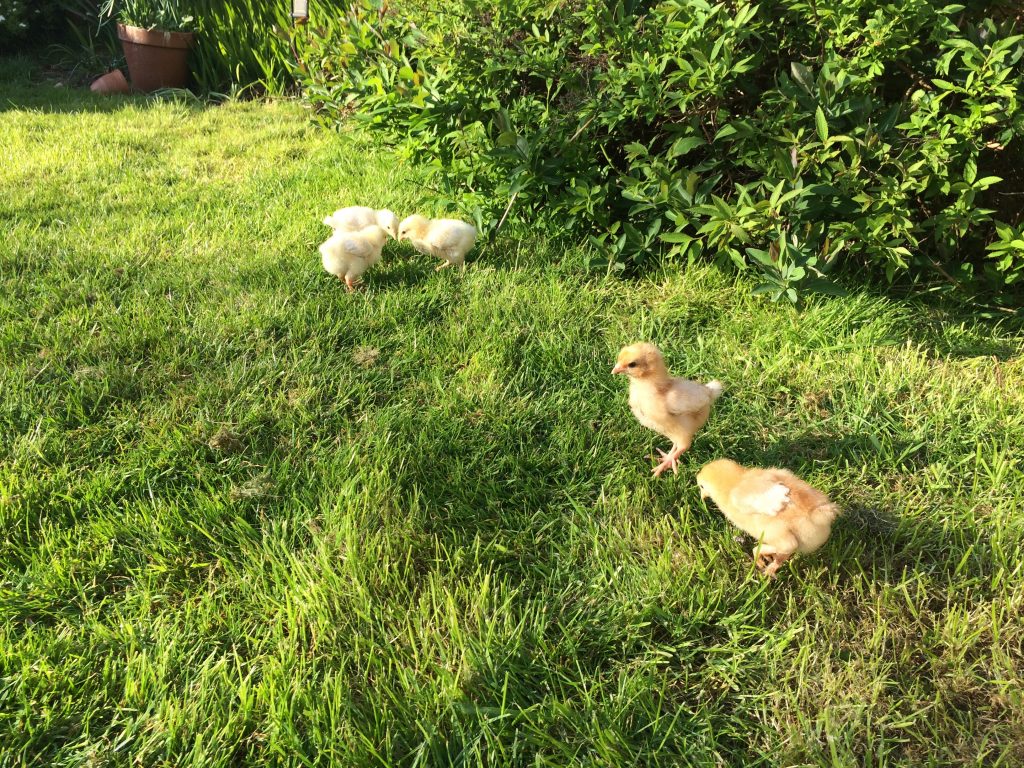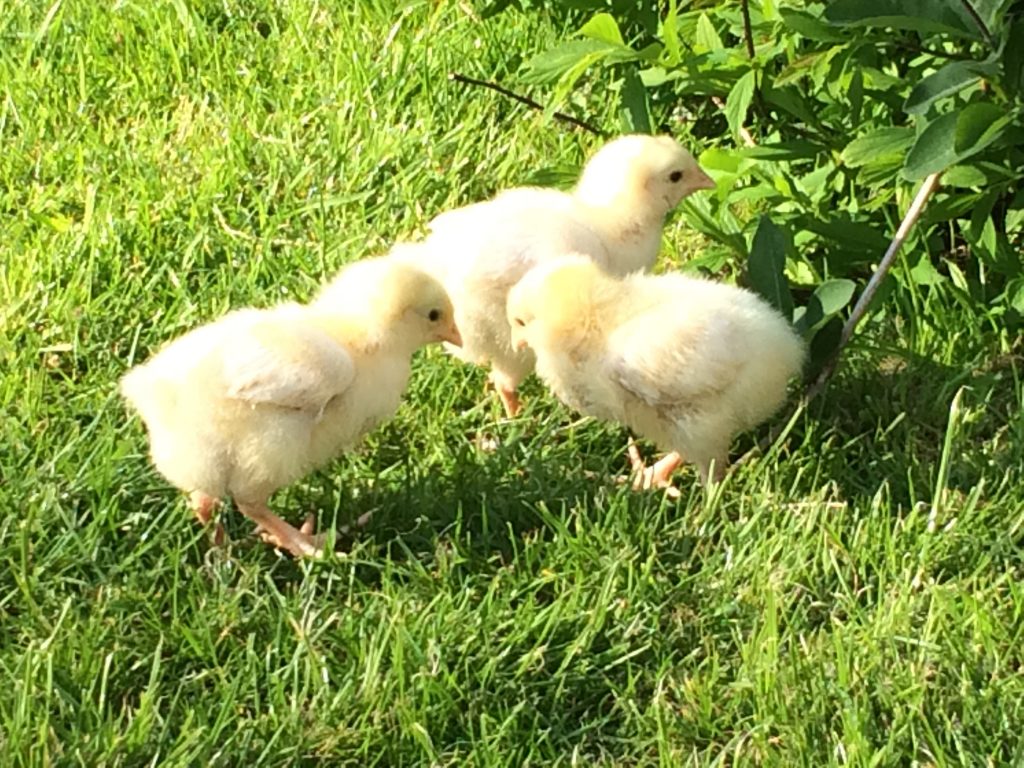 We're waiting………..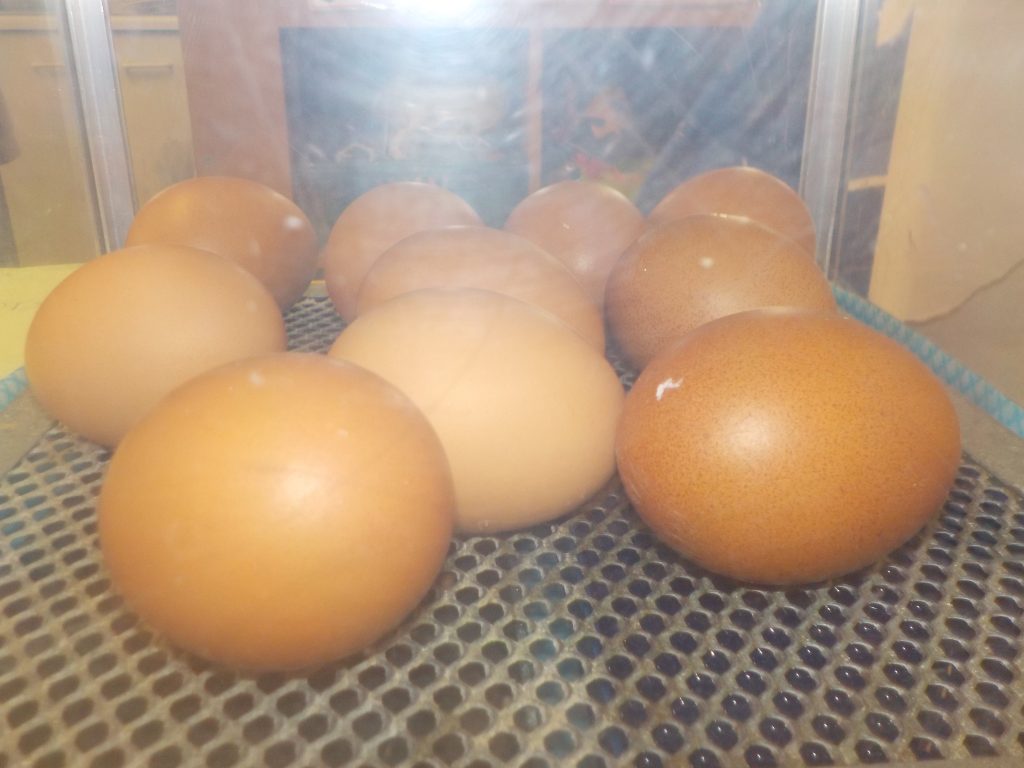 Class R really enjoyed their visit from the author John Dougherty last week. He told us some funny stories, made us giggle with hilarious poems and then sang a song about underpants! We thought it was fantastic! He even signed some books for us. Thanks very much John!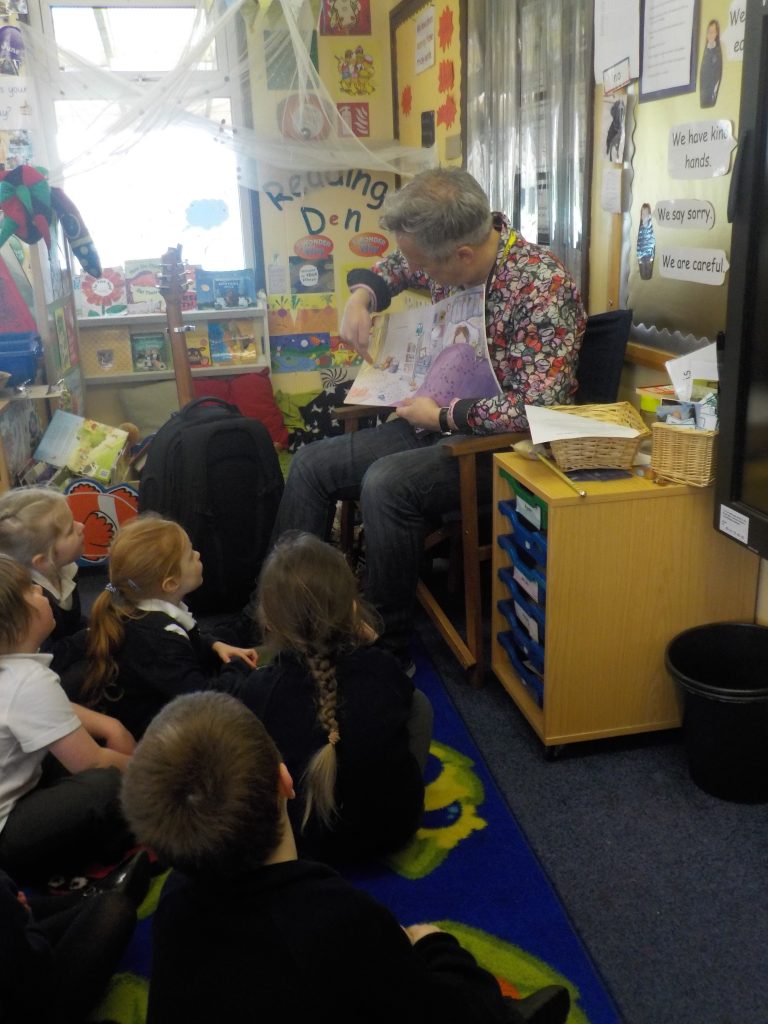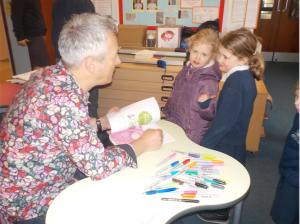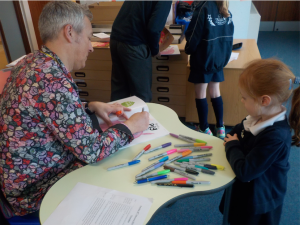 Term 3 
Reception Term 3 Homework Brochure
Term 3 was brilliant! We especially enjoyed the story of Stickman and loved making him in various ways! We have become great designers and really enjoy planning our creations before building them.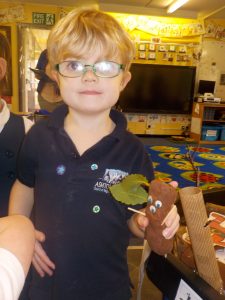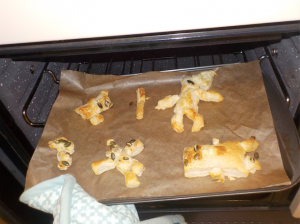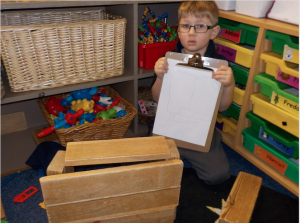 Term 2 
Reception Term 1 & 2 Homework Brochure
This term the children enjoyed wearing pyjamas to school for Children in Need, bringing teddies in for the day, exploring and discovering the delights of a frosty morning, and performing as angels and soldiers in the Nativity play 'The Bethlehem Star'.
Along with all these fantastic experiences, Class R have been very busy practising their reading, writing and maths skills. All of the team are really proud of how much more independent the children have become and how much they have learnt.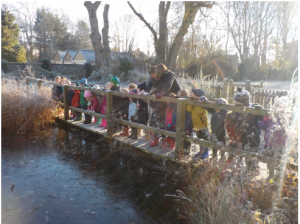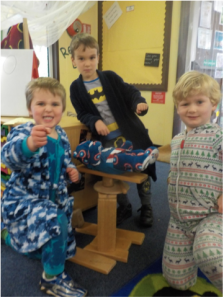 Term 1
Reception Term 1 & 2 Homework Brochure
Wednesday 5th October was a beautiful, sunny, autumn morning; perfect for Class R's  first class trip! Although we didn't go far (just to Holy Cross Church) it was a big adventure for us. We walked near the  River Thames, along the road and down the  path to the church with conkers falling around us!
Once at the church we enjoyed the activities provided for us which helped us to learn about and experience Harvest. We made cotton wool sheep, tasted bread, made prayer fish, looked at donations for the Swindon foodbank and tried to name some harvest produce. Reverend Shirley and her team made us all feel very welcome.
It made us all very hungry so we walked as fast as we could and got back just in time for lunch!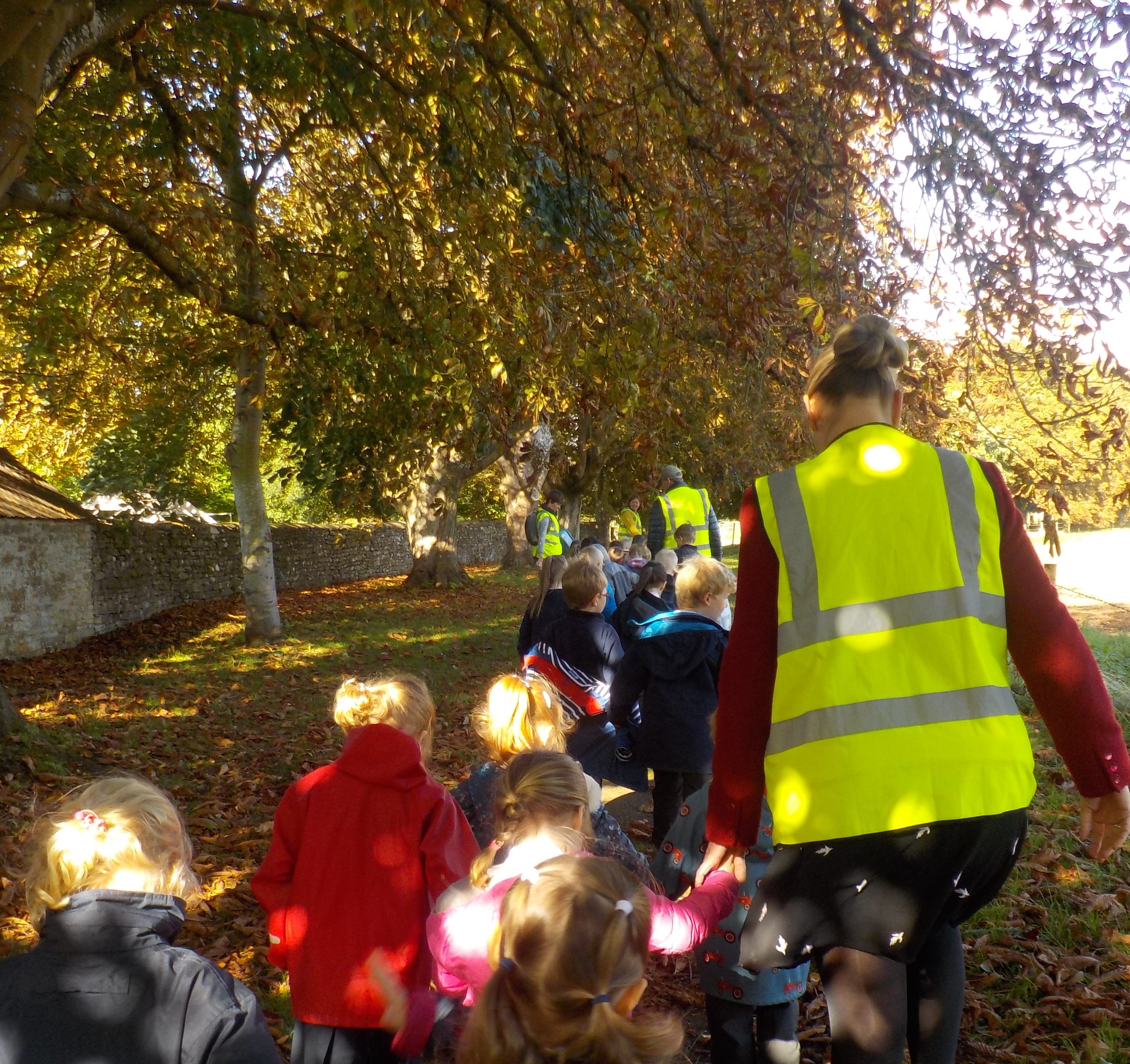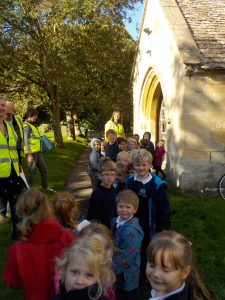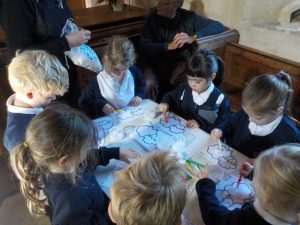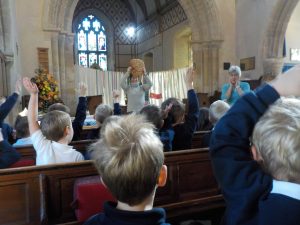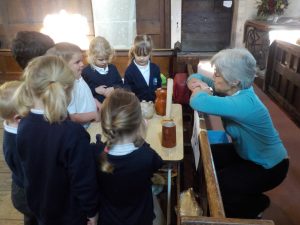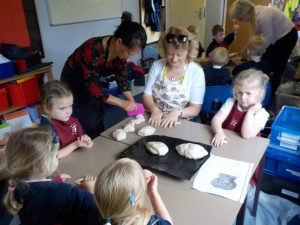 Class R made bread with Rev Shirley and Mrs Tim. We made it to celebrate harvest and it will be in the church for us when the whole school go there to 'Experience Harvest'.