Challenge Partners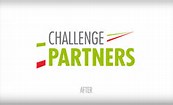 To challenge ourselves as a school and to ensure that our school improvement plans are the best they can be to ensure the best outcomes for our children, we are part of Challenge partners, a national programme.  We have been reviewed by teams from Challenge partners for the past 4 years, affirming the school improvement journey we are on. Our outcomes started as GOOD in 2017, then have been consistently above this since 2018 when we were judged Outstanding across the board with an Accredited Area of Excellence in Writing. 2019 we were again graded as OUTSTANDING and in February 2020 we achieved the new highest level of LEADING with an even more rigorous set of criteria. We also had another accredited Area of Excellence for our 'Culture of Challenge'. In February 2021 we again were Leading level with another accredited area of excellence for 'Global Advocacy'. For copies of the reports  please see the links below. We are delighted to have maintained our LEADING status in our most recent inspection in January 2022 with another accredited area of excellence for 'Leading with Impact'.
For copies of the reports  please see the links below.
We have three members of staff who are trained by Challenge partners to lead reviews in other national schools Mrs Saville (Headteacher), Miss Igoe (Senior Leader) and Miss Redman (Maths Lead and Senior Teacher) which is excellent professional development but also hugely benefits our school. Miss Redman has already been part of a review team of an outstanding school in Worcestershire and a school in London. Mrs Saville has reviewed an outstanding school in Cornwall and two schools in Nottingham and another more recently in London. Being part of Challenge Partners means that we can share best practice and learn from others; share training and reflect on our school improvement- the benefits are enormous. The professional dialogue and learning that takes place through a review is excellent. We want to demonstrate that our school is proactive in working with others, learning from others and being self-reflective and keen to challenge ourselves to ensure that we are achieving the best outcomes for all of our pupils.
As a school team with leadership at all levels we are certainly shining brightly. Please click the link to view the report of our current 'Leading' (highest level) Challenge Partner Review:
AKPS Challenge Partner Report January 2022
AKPS Challenge Partner Report February 2021
AKPS Challenge Partner Report February 2020