Computing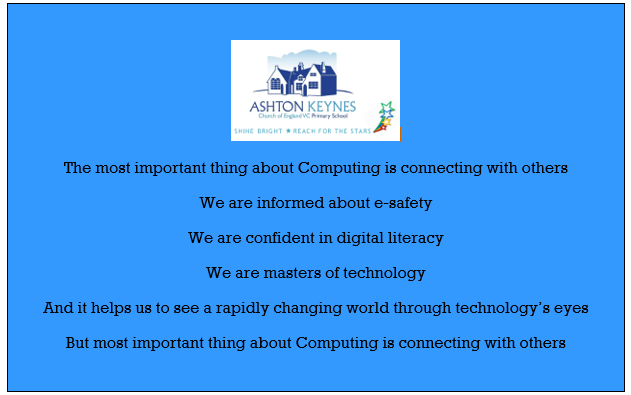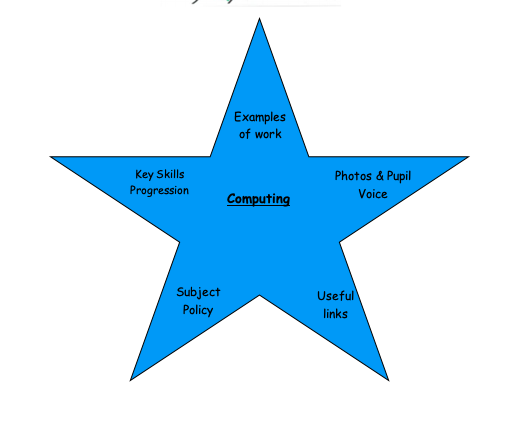 You may find these new links useful in supporting with internet safety at home.
At Ashton Keynes we teach and learn Computing, taught by Class Teachers, through the Teach Computing Programme. We have chosen this scheme, created by subject experts, using the latest pedagogical research and teacher feedback, to provide an interactive computing curriculum that ensures high quality teaching and progression across KS1 and KS2. The programme is built around an innovative progression framework where computing content has been organised into interconnected networks and allows for support for all pupils as well as stretch and challenge.
We wanted to provide you with a helpful guide to keeping your children safe online at home. We all understand that the internet can be a truly brilliant tool but it can also be very dangerous too. We teach a full programme at AKPS from Reception to Year 6 at age appropriate levels to empower your children to keep themselves safe online and we also pay to have a very strict filter system to ensure children can only access safe content at school- we have to apply permissions to access you tube even to use with children, children cannot access any of this freely at school to keep them safe. It is really important to educate children and empower them and not to frighten them but to arm them with tools and strategies to use should they have a problem online or to keep themselves safe online. We want to remind parents of some useful tools and also update parents on age limits for certain very popular programmes to protect your children at home. We are fully aware that somethings can be learned outside and discussed in school to spark interest and this is what they are designed for e.g. "Momo" but children in school cannot access any content on this through our security setting and it is very difficult to trace the source of entry to school. We also have to address these things carefully so as not to spark further interest and enquiry and cause more upset for pupils. Therefore we continue to educate from school and encourage our children to share with a trusted adult if something online upsets or worries them.
Whilst we cannot police what settings pupils have at home and what they can access, we can draw parent/carers attention to some of the information which we have put together in this attached PowerPoint. This is meant to be helpful and supportive. If you do have any concerns about your child's internet use at home or are struggling to alter settings, we will always help you.
With our very best wishes and thanks for your support with this really important safeguarding area.
Useful websites:
https://www.nspcc.org.uk/preventing-abuse/keeping-children-safe/share-aware/
https://www.saferinternet.org.uk/
https://www.thinkuknow.co.uk/parents/
https://www.childnet.com/parents-and-carers
https://www.bullying.co.uk/cyberbullying//what-is-cyberbullying/
Making devices safer:
Smartphones: https://www.saferinternet.org.uk/advice-centre/parents-and-carers/parents-guide-technology/smartphones
Tablet and eReaders: https://www.saferinternet.org.uk/advice-centre/parents-and-carers/parents-guide-technology/tablets
Gaming devices: https://www.saferinternet.org.uk/advice-centre/parents-and-carers/parents-guide-technology/gaming-devices