Class 3
Welcome to Class 3
Class 3 Autumn Overview Planner 2019-2020
Term 3
Class 3 Term 3 'Iron Man' Homework Brochure
Term 2
Class 3 Term 2 'Stig of the Dump' Homework Brochure
Forest School
The children in Class 3 were definitely challenged when they were shown how to make Christmas decorations from hazel branches!  Everyone showed determination and perseverance, as well as excellent teamwork.  Some of the decorations were adorned with coloured wool and felt, while others will be decorated at home.
Pictures to follow.
Term 1
Class 3 enjoyed their forest school session weaving willow to make bird feeders. They managed brilliantly to create some impressive feeders that wouldn't look out of place on sale in a garden centre!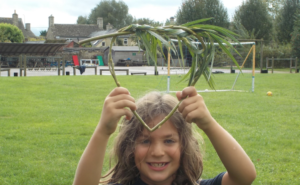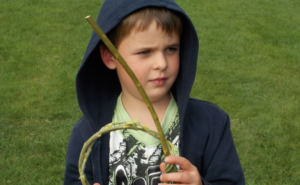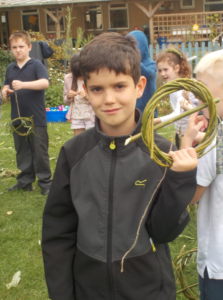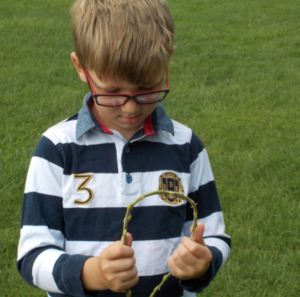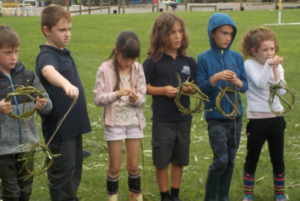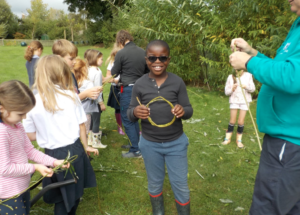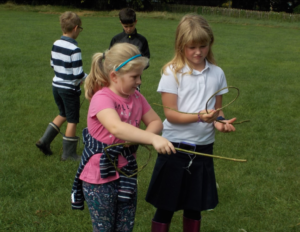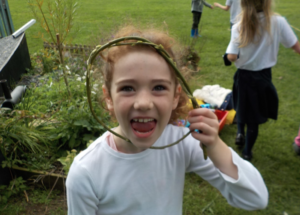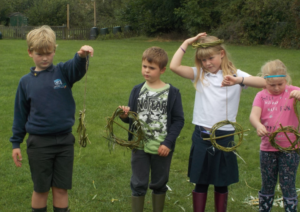 Archive Posts
Class 3 Annual Curriculum Overview 2018-2019
Term 6
Class 3 Term 6 Global Advocacy Homework Brochure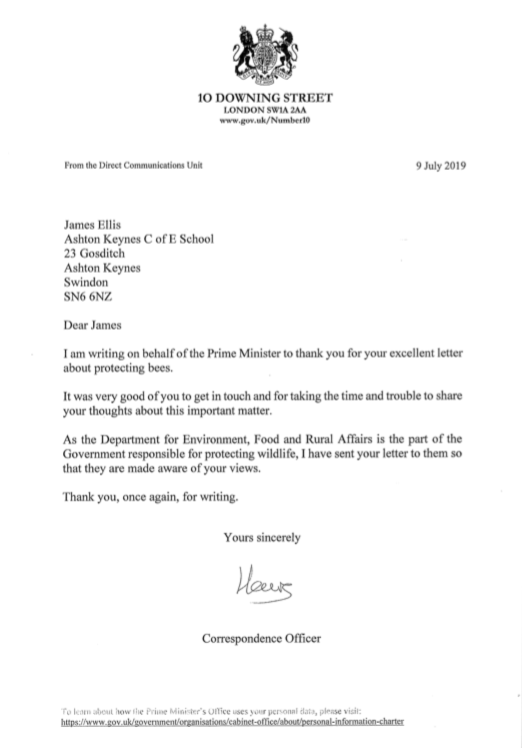 Class 3 had a wonderful visit to the Fresh Air Sculpture Show. The children were given a guided tour and saw so many interesting and unusual sculptures in the beautiful grounds. They also participated in a workshop where they made and exhibited their own temporary sculptures. Here are some pictures of our day.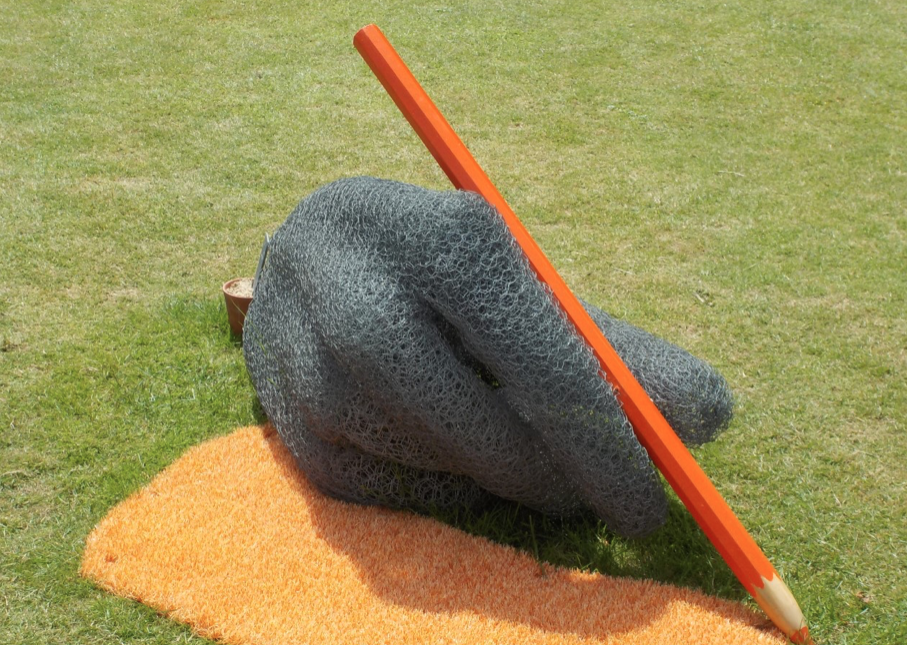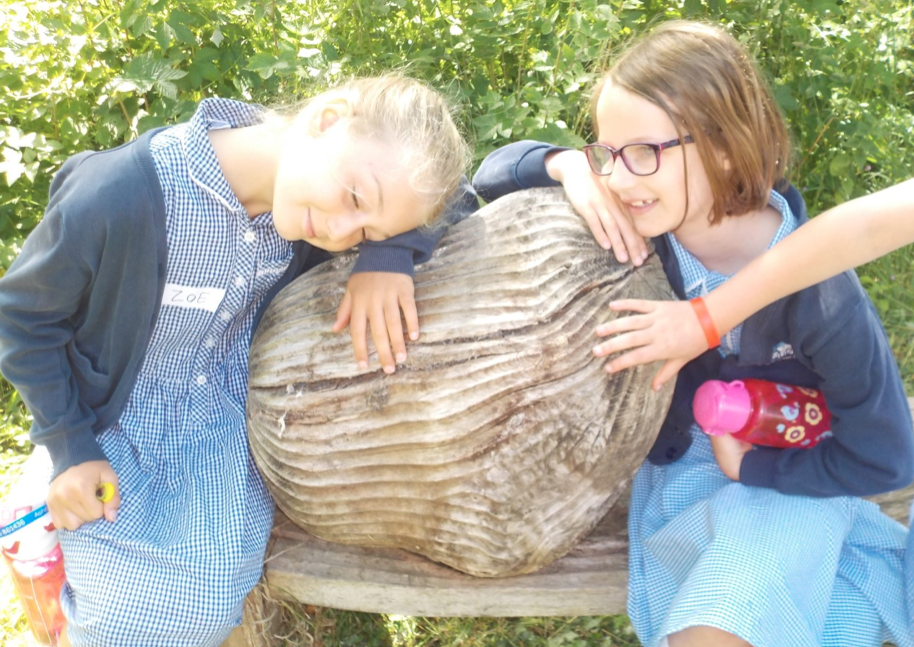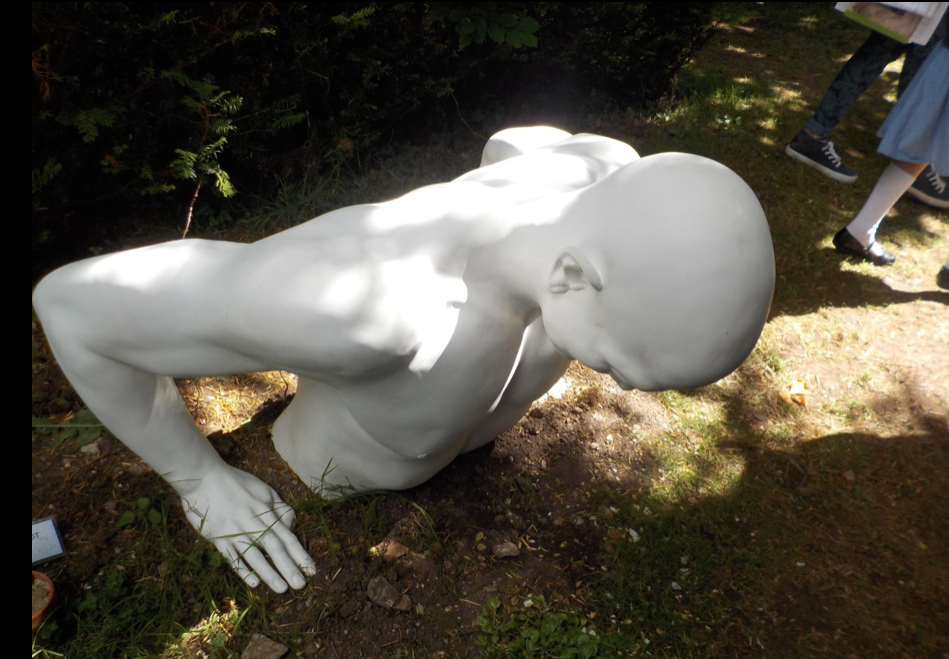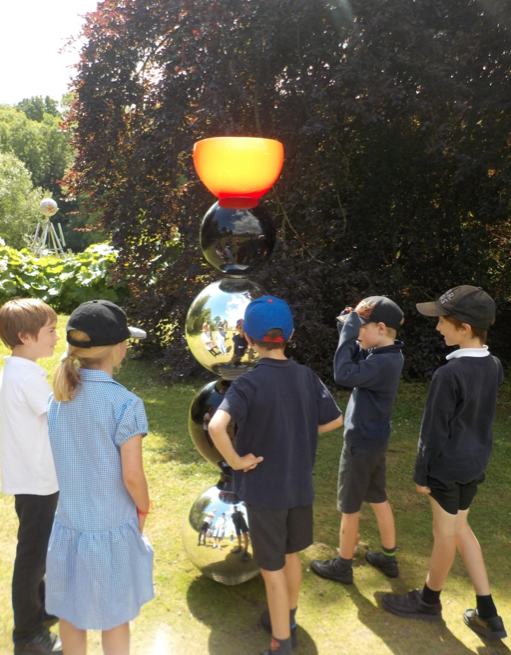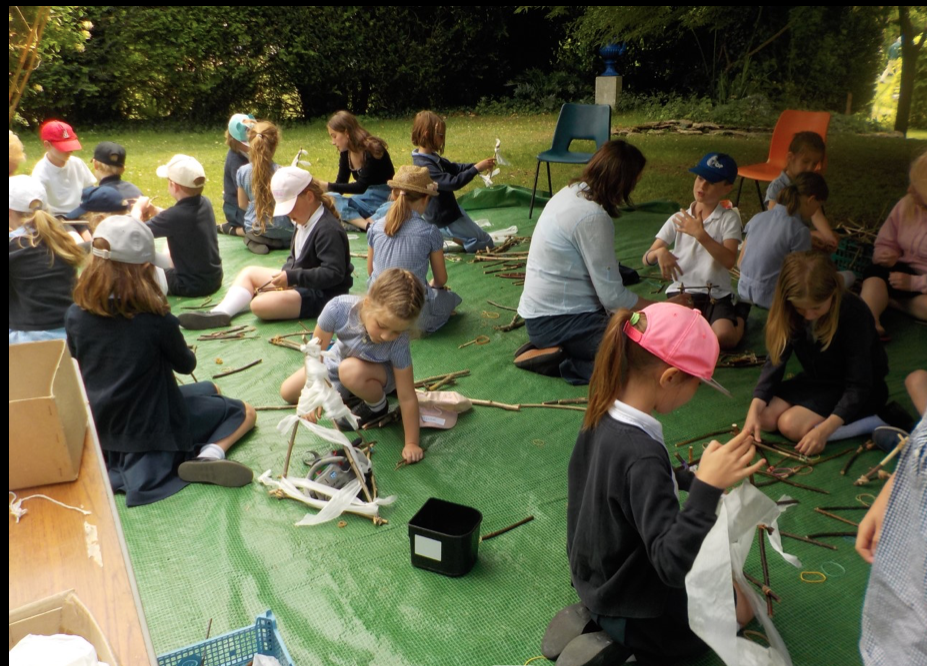 For homework, Class 3 have produced posters advising people about the importance of bees and the ways we can help protect them. Below are some examples of their recent excellent homework!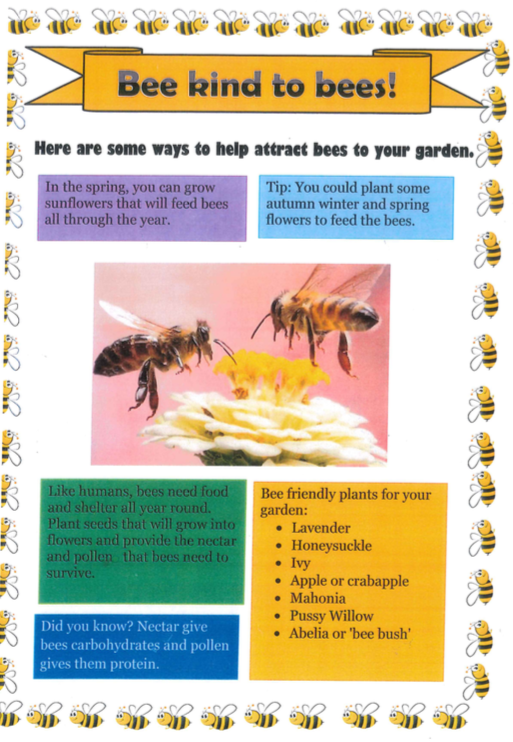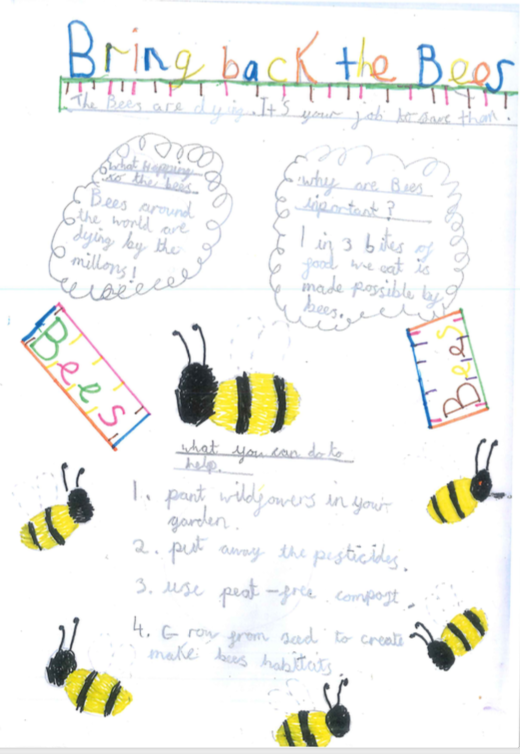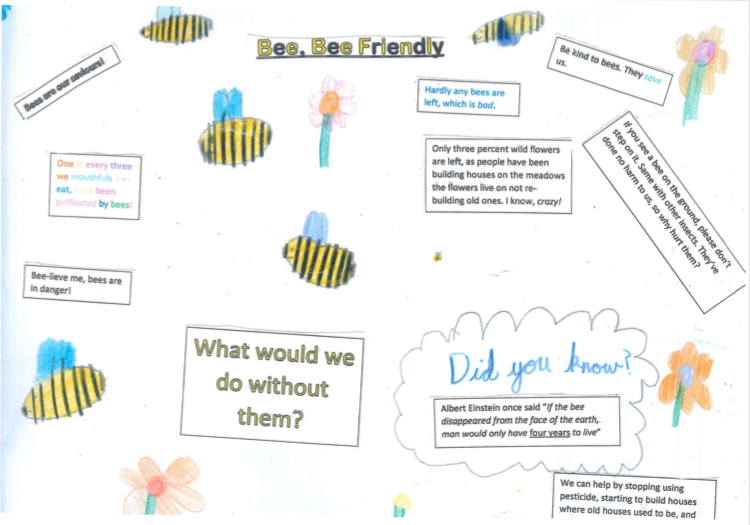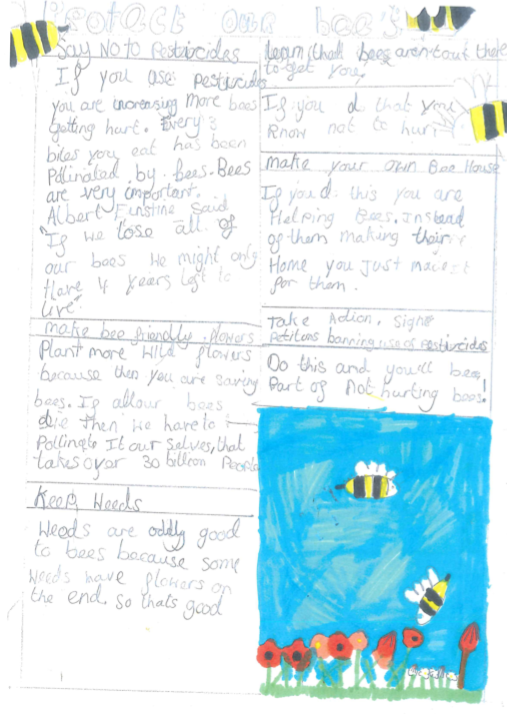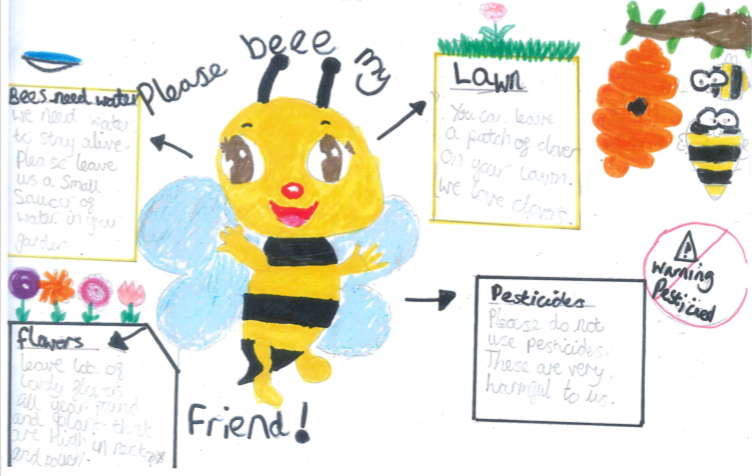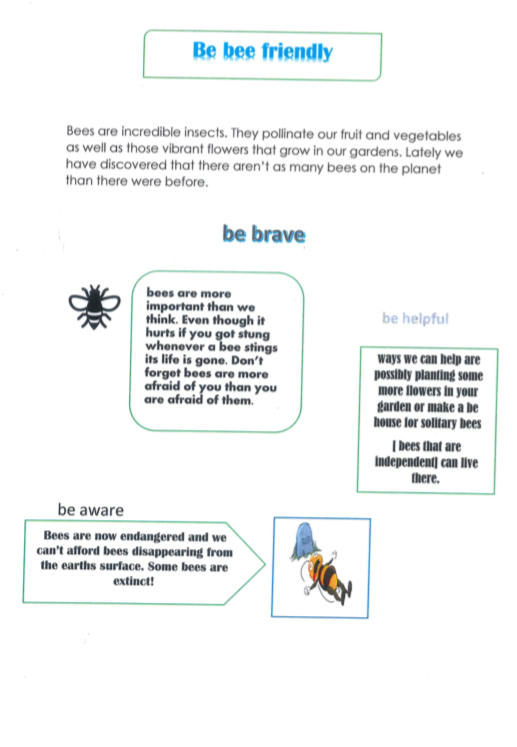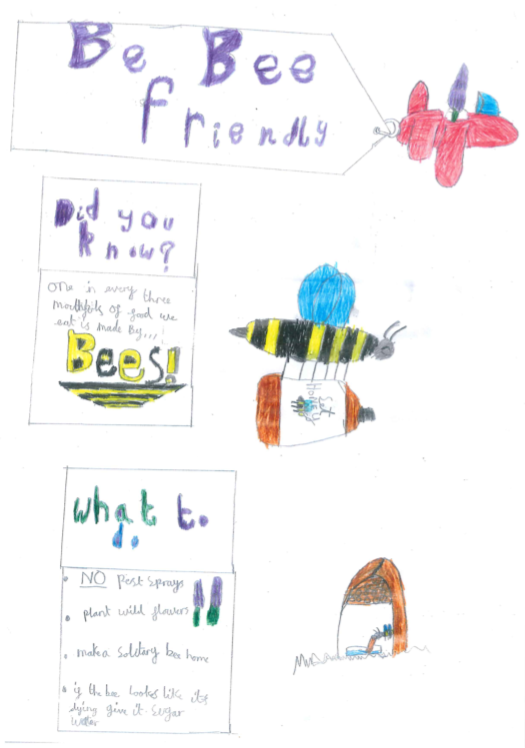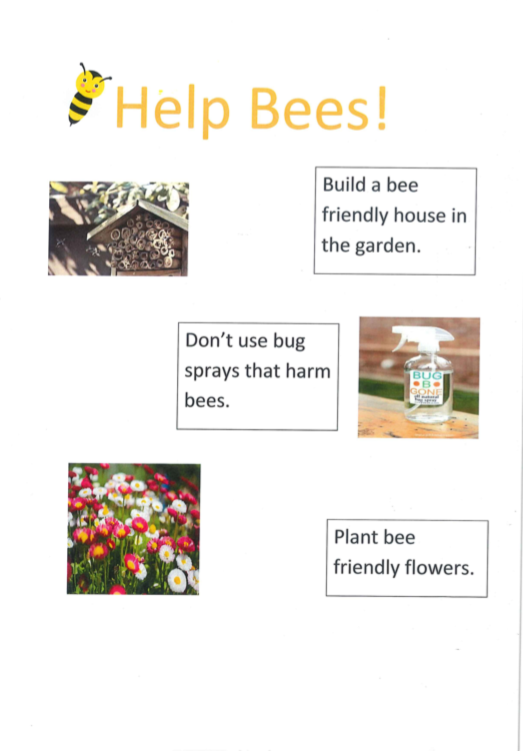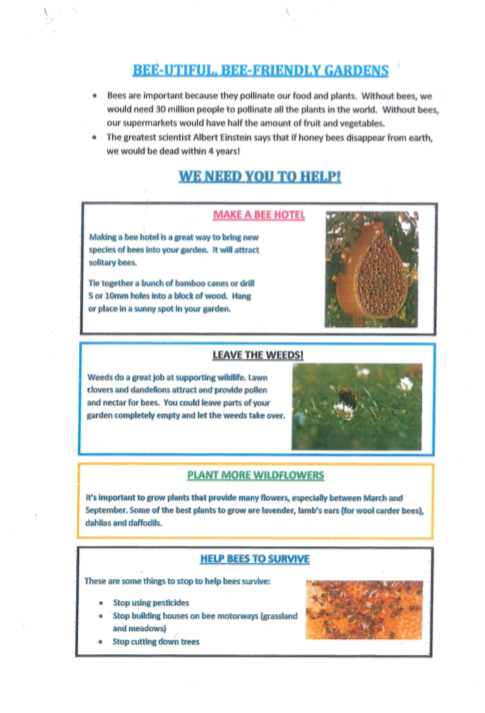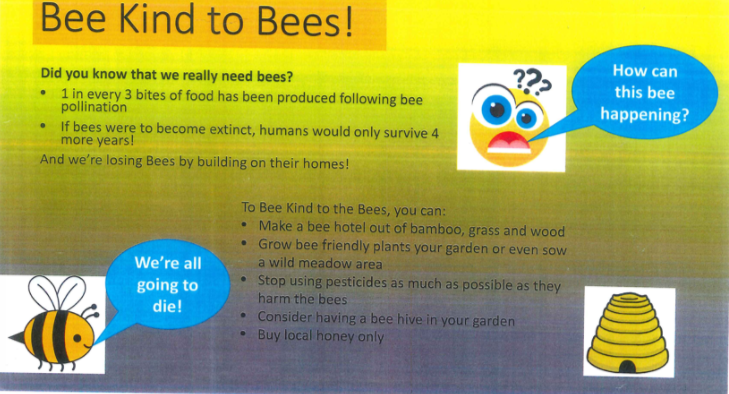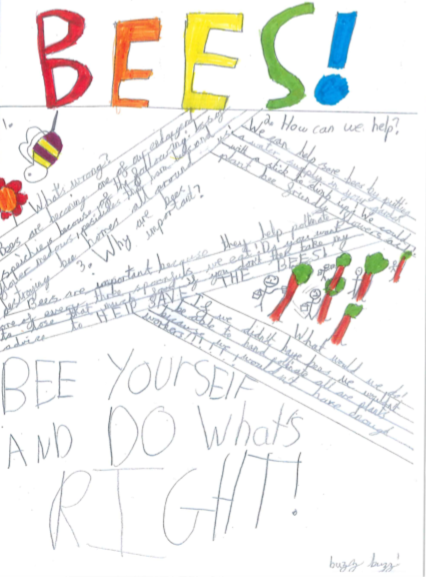 Class 3 worked hard with Miss Chomicz to write persuasive letters to help promote the conservation of bees.
We are pleased that we have had our first reply! Ashton Keynes Parish Council have responded to Ellie-May Bye's letter to them. Read their reply below.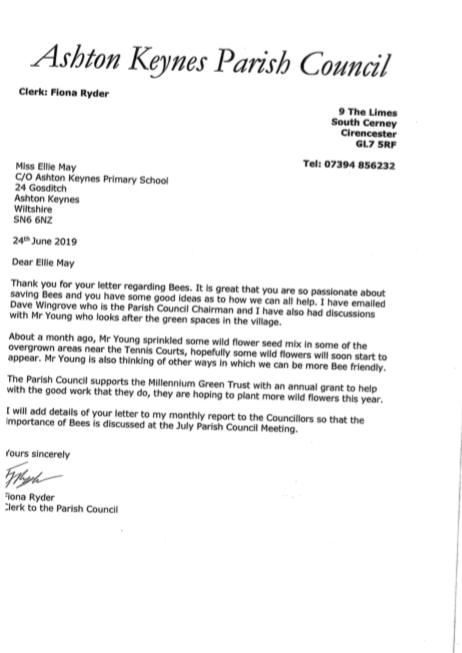 Term 5
Class 3 are learning about Rainforests. They were set the task to make a shoe-box rainforest. Here are some examples of the excellent designs. Can you spot the animals hiding in the foliage?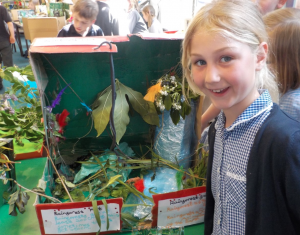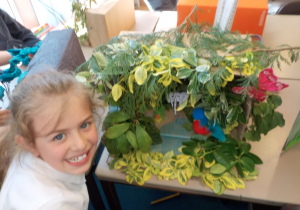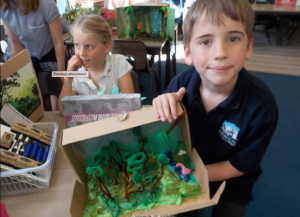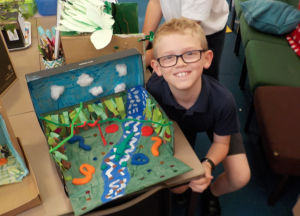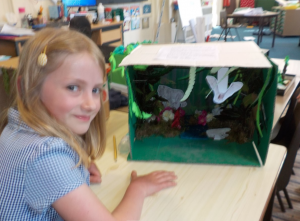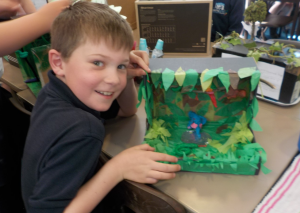 Class 3 are learning about rainforests. Following our visit to Bristol Zoo, the children were asked to research an animal that lives in the rainforest and produce a non-chronological rreport. Here some examples of their fantastic work.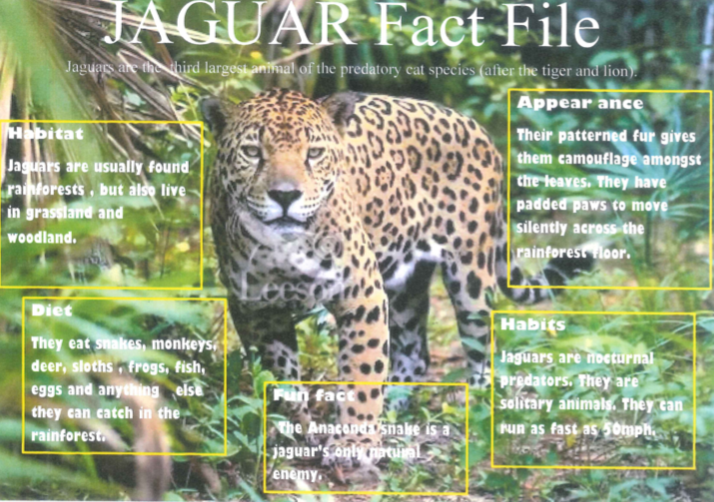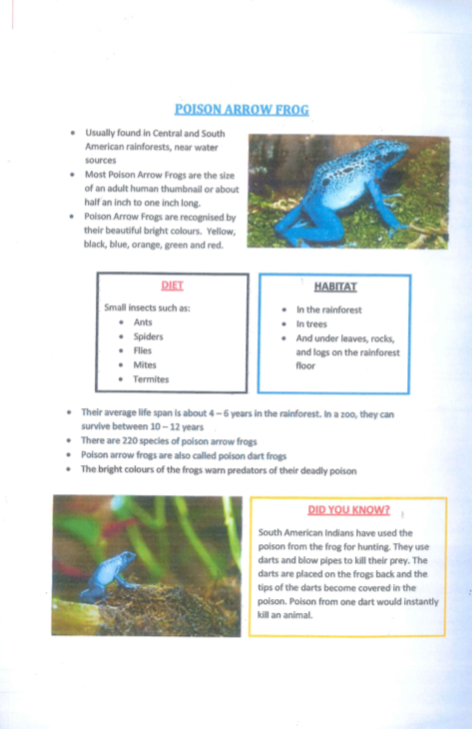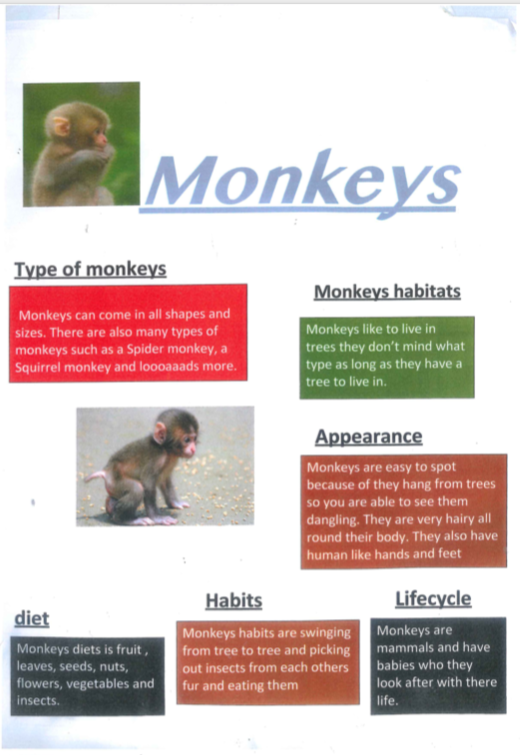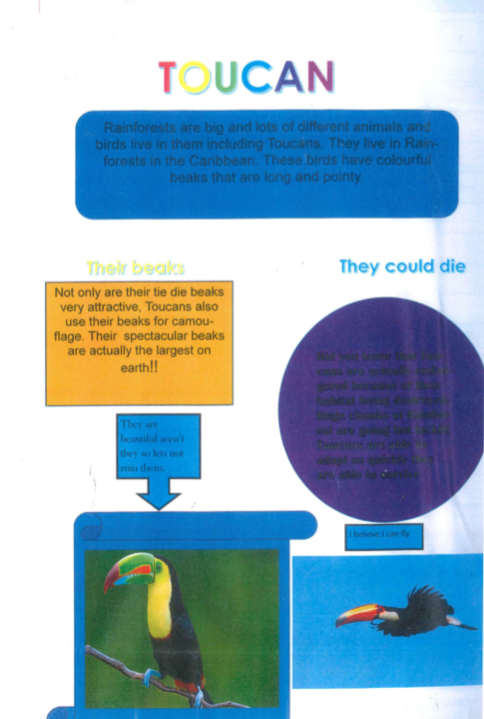 Term 4
This week, (3rd April) we have turned our attention to a DT project. The children have constructed and wired a moving vehicle. They have measured, sawed and constructed the vehicle very capably. It was lovely watching their delight as they made their vehicles move forwards and backwards for the first time. Next we plan to test which can climb the steepest slope!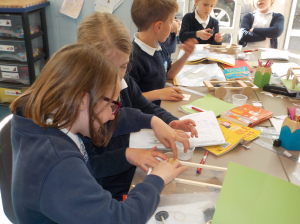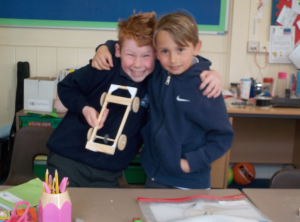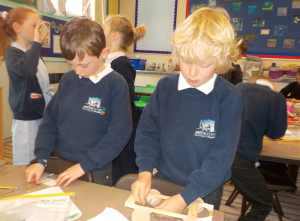 In Term 4 Class 3 have worked hard on their production of Roald Dahl's Little Red Riding Hood. The children have learnt lines, many songs, including two part harmonies and produced props for the performance. They also wrote their own rhyming couplets in the style of Roald Dahl, some of which were added to the play. All the children worked incredibly hard and the two evening performances were a fantastic success. The children all shone brightly and the feedback from the audience was glowing!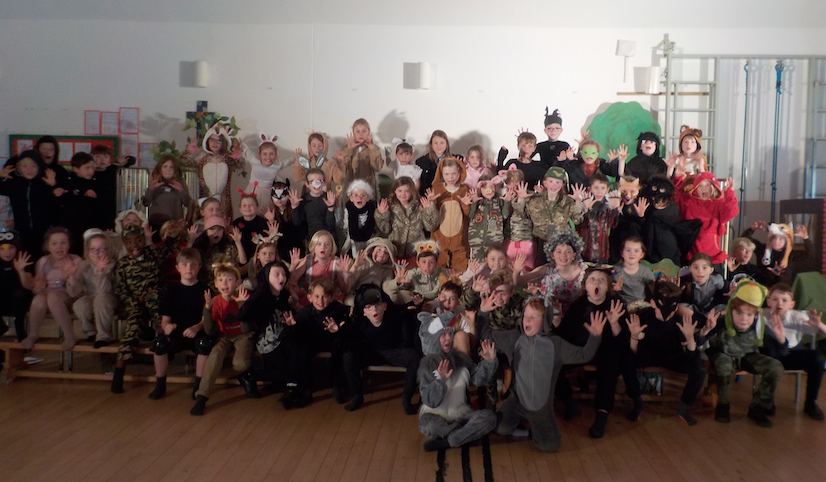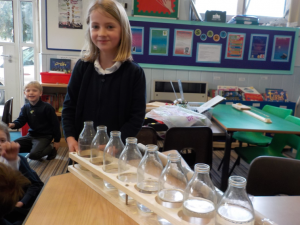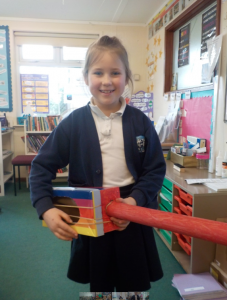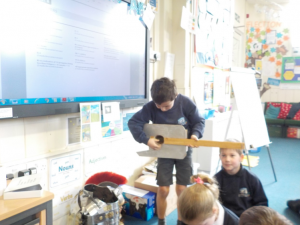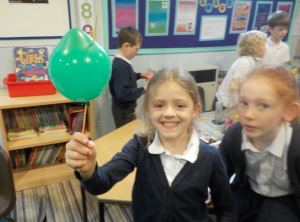 Term 3
Class 3 Term 3 'I Was a Rat!' Homework Brochure
We completed I Was a Rat during Term 3. The children wrote some impressive newspaper reports based on events in the story. Virtually all the class gave the story 10/10. In Science the children were learning about sound and designed and constructed their own instruments for homework. In computing the children made their own short animations using a  stopmotion animation program called MonkeyJam. I think we all now have a greater appreciation of just how much goes into a single minute of Wallace and Gromit having had a go ourselves!
Term 2
Class 3 Term 2 'Roving Romans' Homework Brochure
Year 3 have been busy learning about the Romans. We started this topic with a trip to the Corinium Museum. The children had an opportunity to dress up like Romans, make mosaics and play Roman games. They learnt an incredible amount both from the workshop and the galleries tour.
We followed our visit up with a loan box from the museum where the children were historians piecing together evidence to decide who artefacts had belonged to. They have produced some excellent topic homework of mosaic designs, adverts for Roman inventions and Boudicca art work.
In English, we recently completed the story 'A Boy, a Bear and a Boat'.This unusual book about a voyage undertaken by a boy and a bear had us hooked, although we were a little surprised by the way it ended. The children produced some fantastic descriptive writing describing a storm at sea.
We linked DT to the story and the children were given a Dyson challenge to construct a cardboard boat that could carry 1kg. Many succeeded!
We are now reading I was a Rat!! By Philip Pullman. We have loved reading this book so far and have made an interesting connection to the story of Cinderella!
Following our trip to the Corinium Museum, where the children saw some impressive Roman Mosaics, Class 3 designed their own! Here are some of the beautiful and creative designs using a range of different materials.
Well done class 3!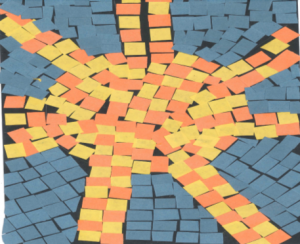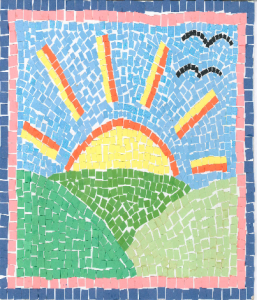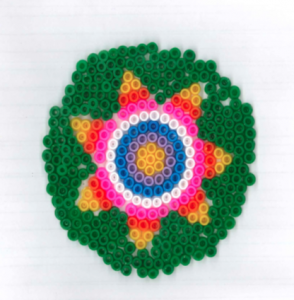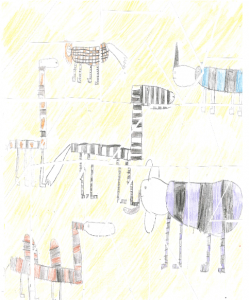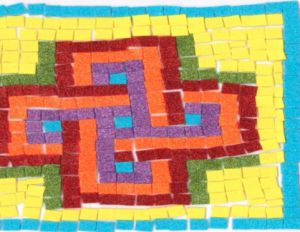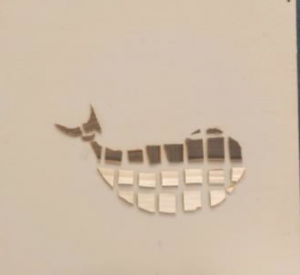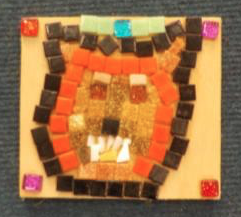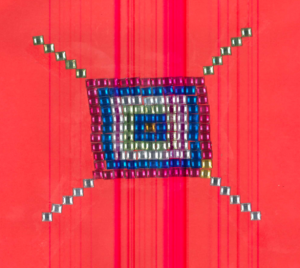 Term 1
Class 3 Term 1 'Wonderful Water' Homework Brochure
Year 3 and 4 took part in a Dyson Engineering boat design challenge. The challenge was to design and construct a boat from carboard that could carry a 1kg weight. Many succeeded, however we had a few sinkings! Here are some pictures of our testing: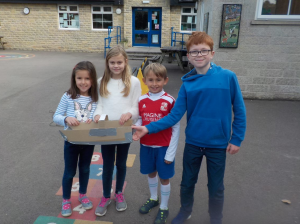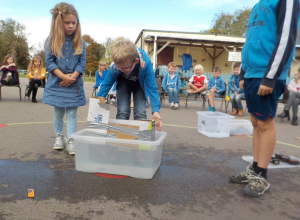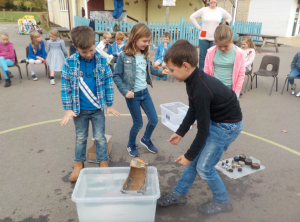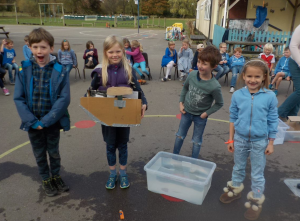 Class 3 painted waterlilies in the style of Claude Monet. They had a limited palette of colours and weren't provided with water so couldn't rinse their brushes. They did a fantastic job of using similiar brush strokes and techniques. Here are some lovely examples: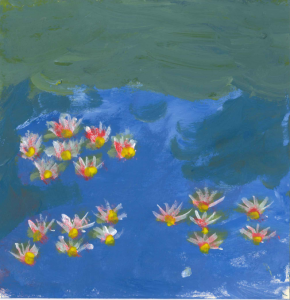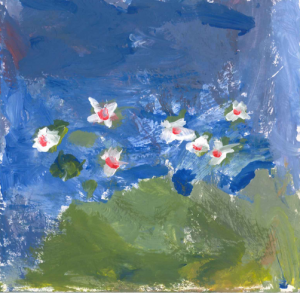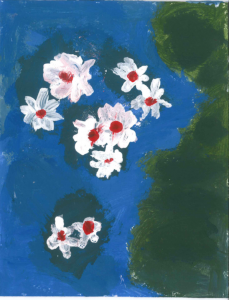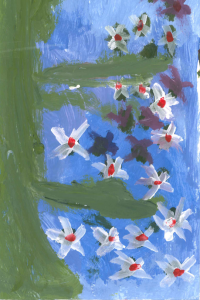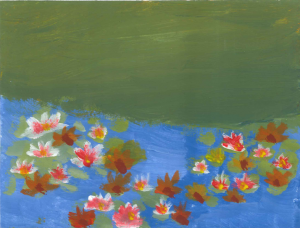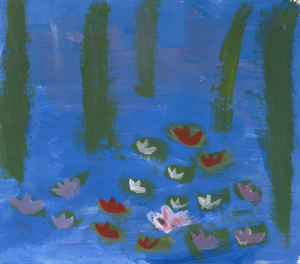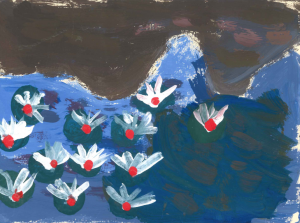 We've had some high quality homework. There have been some impressive pieces produced on computers which look great and share some important messages about water safety.