Class 3
Welcome to Class 3
2023-2024
Class 3 Annual Curriculum Overview 23-24
Class 3 Newsletter Autumn Term 2023-24
Term 1
Forest school
In science we have been studying the skeleton system in humans and animals and answering the enquiry question – Are all skeletons the same? We have learnt some amazing facts like when you a grow, the number of bones you have decrease. We were fascinated to learn the difference between endoskeletons and exoskeletons. We were very keen to put our new-found knowledge into practice! Wednesday afternoon came and we were so pleased to welcome parents and carers to join us for a wonderful afternoon in the sun. Mr Jackson presented us with owl pellets and we had a challenge on our hands. We were to dissect the pellets, explore the contents and identify as many bones as we could. Our next mission was to re-build as many skeletons as we could and then identify what animal it could have been.
We all had the best afternoon! Thank you so much for joining us, we hope you enjoyed it as much as we did.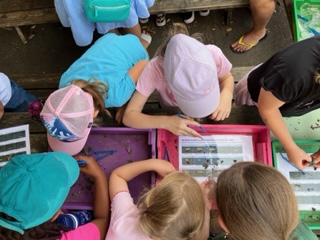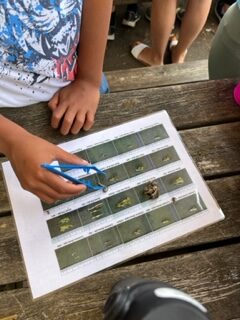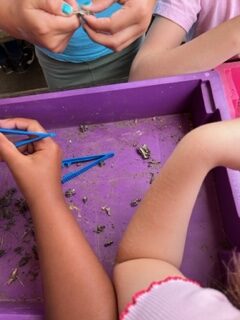 Archive Posts
2022-2023
Year 3 – Annual Curriculum Overview 22-23
Class 3 Newsletter for Spring Term
Term 2
Forest School
For our Christmas forest school, we made wreaths of willow – I'm sure many of you know this as children came home with so many!
The children had a fantastic time doing this, and it took a lot of perseverance and resilience for some of them to keep going when their broke or didn't go as planned. Such an excellent last session of the term!
Parent Book Look
Having some of you in to look at your children's books was such a lovely experience: seeing the children so happy to be sharing what they have done with you, and excitedly explaining their work was an absolute joy. I think it added an extra dimension for yourselves too, as the children were able to give you so much extra information instead of you just looking at their books alone. We'll aim to do this again in both Spring and Summer term, with at least one of those being after school to hopefully allow other parents that couldn't make it last time to join us.
Rampaging Romans – English and history
Class 3 have had such a fantastic Autumn term: the children have shone so brightly!
Top of our list would have to be our trip to the Corinium in Cirencester a few weeks ago.
We were lucky enough to take part in a gladiator workshop, where many of the children were able to stand up and try on armour, hold weapons, and even take part in mock battles. It was fascinating to hear how the Emperor of Rome would put this entertainment on to keep their people happy, and that the battles would become more specialised throughout.
Below are some pictures of the children in costume.
As well as trying on armour and wielding weapons, we were able to look at artefacts that have been found from the Roman era, and the children were even able to spell out their names using Roman letters.
This term, we've focused on diary writing in our English lessons: we looked at Romans during their lengthy training and thought about how they would be feeling. In our writing, we tried to 'show, not tell' to show emotions to the reader. The children included fantastic language features throughout, such as time adverbials, adverbials of manner and even similes and metaphors. Sometimes it's been hard to believe that I'm reading a Year 3 child's work!
Here are two examples:
Term 1
Raging Romans – English and history
In addition the the work below, the children have spent a lot of time exploring life in Roman times. This has included the following: understanding what their settlements looked like in contrast with the Celts, whom they later invaded; appreciating the strength of the Roman army; understanding and being able to explain how the Romans kept control of such a large empire, and even being able to understand the information artefacts found at Chedworth give us about Romans and their way of life.
This has culminated in some fantastic work in history books, with lots of extended writing, but also with an informative and well-written non-chronological report in their English lessons. Here are just a few.
Can you believe that these are pieces or work created by Year 3s? I was so impressed and proud of their efforts, and it makes me incredibly excited to see what they go on to produce next!
Printmaking
In art this term, the children focused on printmaking. This began with understanding how colours work together, including primary and secondary colours. They also learnt about both mono printing and relief printing, and the differences between them.
They then went on to create their own printing tiles inspired by work by William Morris, and printed with it in on a variety of materials.
Textiles
The children have added many other strings to their bow too.
Over a day and a half of design and technology lessons, and with some fantastic parent helpers, Mrs Dyminski worked with the children to design, construct and evaluate their own leaf cushions, which are now hanging proudly on a display in our classroom alongside some of their other artwork.
It Starts With a Seed
What a fantastic start the children have had this year – all of the adults have been impressed with their determination, kindness and perseverance.
We've started the year by looking at a book called 'It Starts with A Seed'.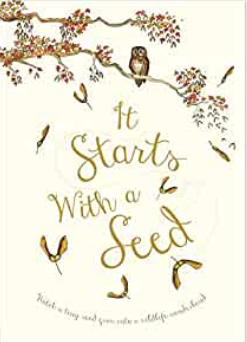 This has actually been a school-wide task, with each class then branching off into their own tasks.
The children in Class 3 created some fantastic poetry about themselves as trees, with some detailing how they got there from a seed. They then created some beautiful watercolour paintings of 'their tree' as a backdrop for their poems. You'll have the opportunity to see these on our classroom wall when you attend parent's evening.