Class 3
Welcome to Class 3
Class 3 Annual Curriculum Overview 2021-22
Class 3 Term 3 Newsletter 2022
Class 3 Autumn Term Newsletter 2021
Wow what a fantastic term (4) Year 3 have had!  We have thoroughly enjoyed all of our learning this term and all of the staff in Class 3 are so proud of the children's enthusiasm and effort.  In Science, we have studied famous Scientists, from Albert Einstein to Stephen Hawking, asking questions about their contribution to forces.  We worked in groups to produce posters displaying our learning.   We've also just had several weeks of 'working scientifically'. Throughout, the children have carried out investigations, including producing scientific write-ups: predictions, variables, method, equipment lists and even conclusions. We've been so impressed with their effort.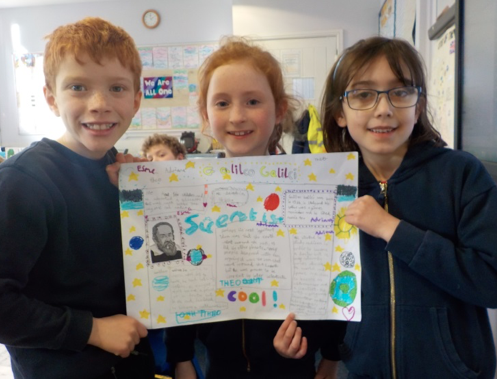 In Geography, we asked the question 'How is the UK put together? which built upon our Geography learning last term about our local area.   Some of the children were Geography 'experts', researching and working at home to produce presentations on a specialist area.  The presentations were captivating and extremely informative, even the teacher's learnt some new facts about the UK!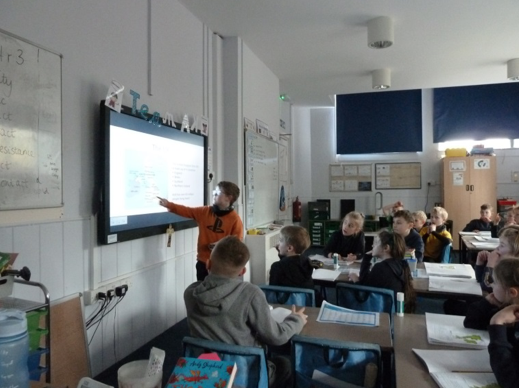 Finally, a special mention must be had for our production of Roald Dahl's 'Cinderella'.  The children have all worked so hard this term to prepare for the performance and what a fabulous performance it was!  Every single child in Year 3 contributed; we had creative prop makers, talented actors and fabulous singers. Well done Class 3, we are so proud of each and every one of you!
Class 3 have thoroughly enjoyed this term!  It has been jammed packed with learning about Rocks, including exploring a pebble's journey over millions of years through the book 'Pebble in my Pocket'.  We've asked the question 'How did man survive the Stone Age' and explored life in this period.  Miss Henshaw, our art specialist teacher, has taught us all about cave art and shade and tone when colour mixing.  In computing, we have been programmers, using Scratch to create short animations.  In pairs we planned a sequence, working together with perseverance.  We learnt how to write algorithms and debug code.  Some of us even created animations at home and uploaded them onto Showbie!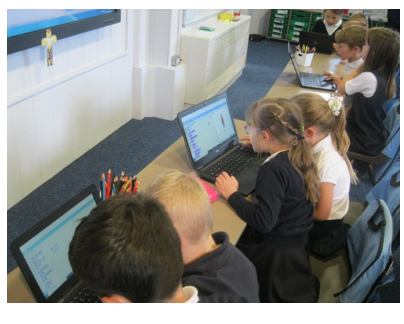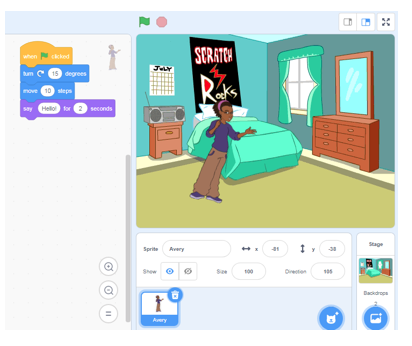 As part of our D&T learning this term, we have designed Christmas themed cushions.  We've learnt running stitch, cross stick and how to applique.  It has been great fun and lovely to see all of the different creative designs.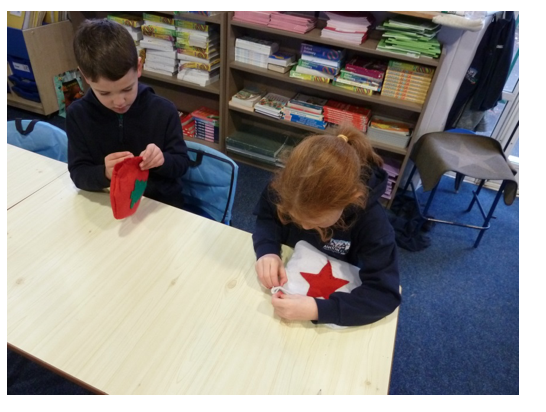 ARCHIVE POSTS 2020-21
Class 3 AKPS Annual Curriculum Overview 2020-2021
Term 3
Watercolour Paintings
We followed a tutorial using watercolour paints to create a sunset effect.  We learnt about the 'wet on wet' technique that allows colours to blend into one another and the 'dry on wet' technique that gives a more defined finish.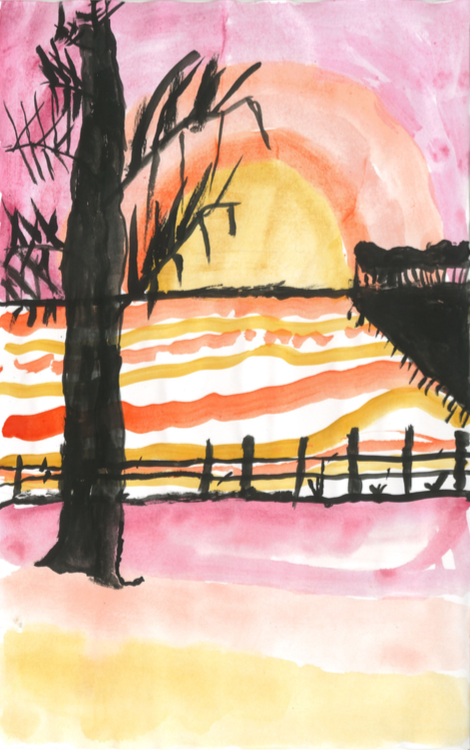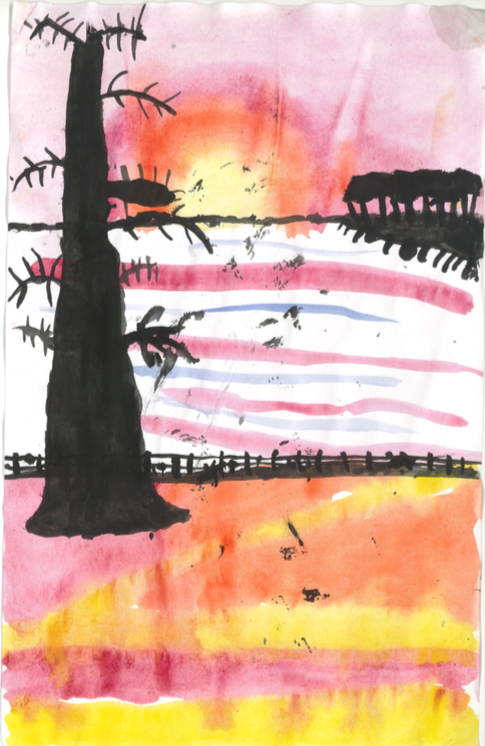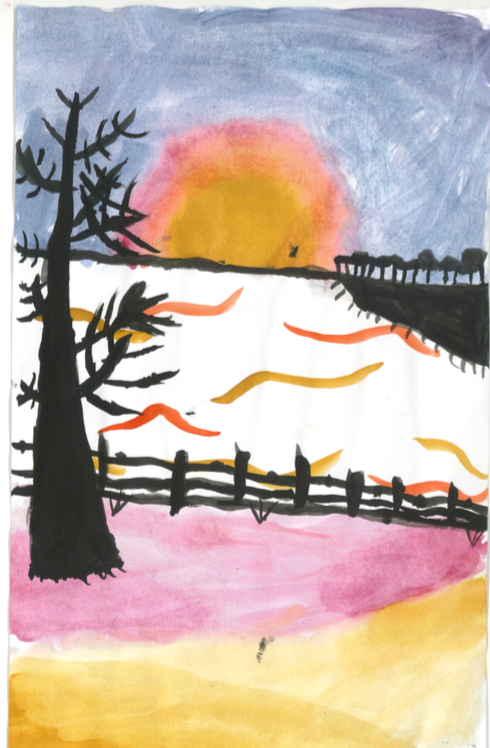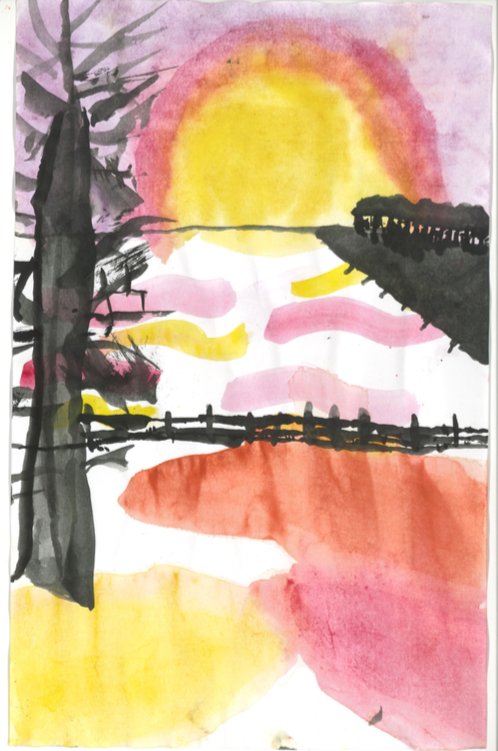 Peculiar Pets
Both in school and at home, we have invented our own peculiar pets.  Our pets could either be a real animal that wouldn't normally be kept as a pet, or a hybrid of two different creatures.  We have been challenged to include similes, imagery and onomatopoeia to help the reader to really imagine what our peculiar pets are like.
We hope you enjoy reading Felix, Poppy and Ella-Louise's poems.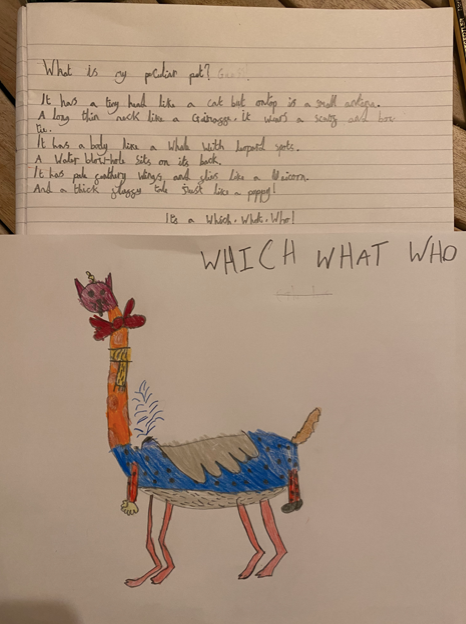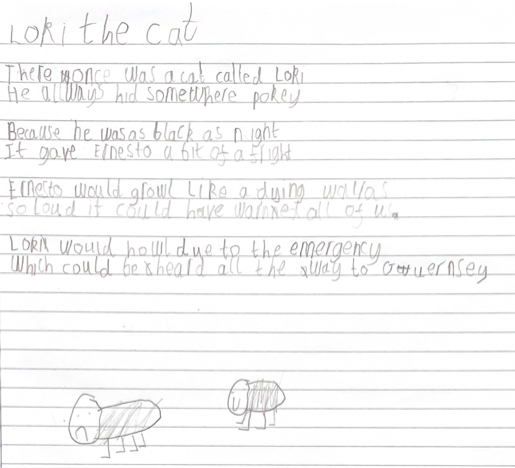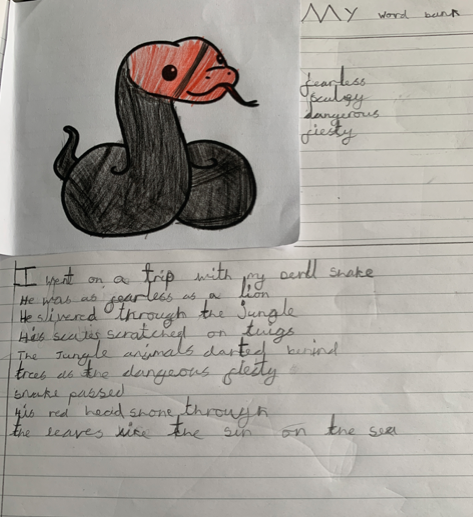 Term 2
Class 3 have thoroughly enjoyed this term!  We learnt about how Hindu's celebrate Diwali.  We made rangoli patterns with rice and wrote newspaper reports to recount the celebration.
In music we've been learning to read music and play the glockenspiel.  It's been great fun playing duets and learning new songs!
As part of our Geography learning about the water cycle, we found out about how water is filtered.  It was very exciting making our own filters and testing them!