SEND Information Report
Ashton Keynes Primary School SEND Information Report:
Information relating to Special Educational Needs and/or Disability provision in our schools.
Formulated by our cluster SENCOs (based in North Wiltshire) for all of our children and young people.
SENCO CLUSTER STATEMENT 
'Together we can share our expertise to make sure all children in our schools achieve their very best'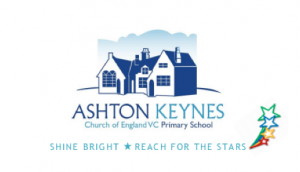 School Information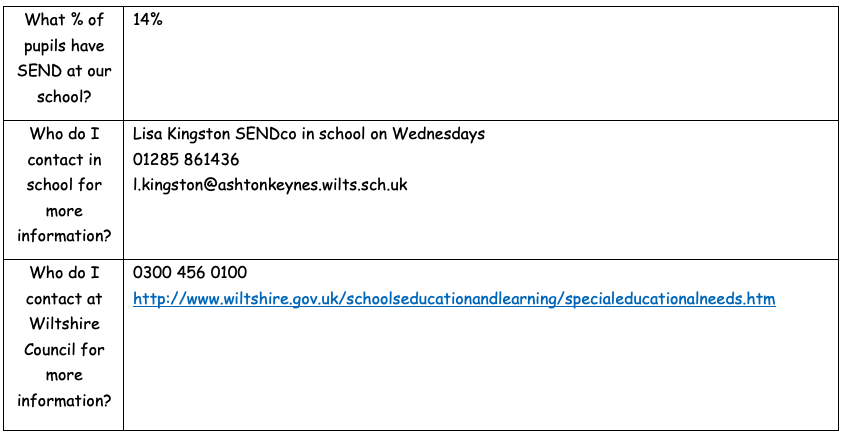 If your child has any additional needs when they start school please let the school Special Educational Needs & Disability Co-ordinator -Mrs Lisa Kingston know and a support plan can be put into place immediately.
If your child is identified as having any additional needs whilst they are at school we will plan together and have regular meetings to ensure we do our very best for your child.
We try to ensure that parents are well informed about all we do at school.
We are very keen to hear how you think we can improve our service, so feel free to contact the school SENCO and tell us what you think!