Class 2
Welcome to Class 2
Class 2 AKPS Annual Curriculum Overview 2020-2021
Year 2 Home Learning Information
AKPS Remote Learning Timetable – Year 2
Term 4
Class 2 have been learning about the 1969 Moon landing. They have become Neil Armstrong experts and have produced some super fact files about him. Read on to find out things you may not know about the first man on the moon!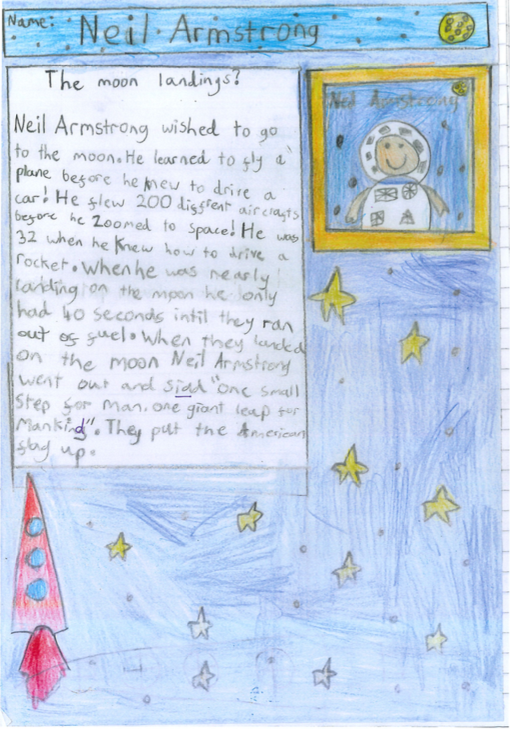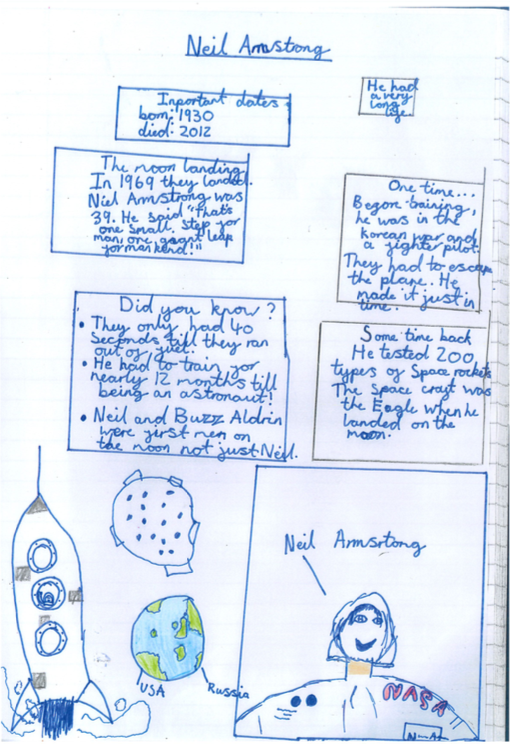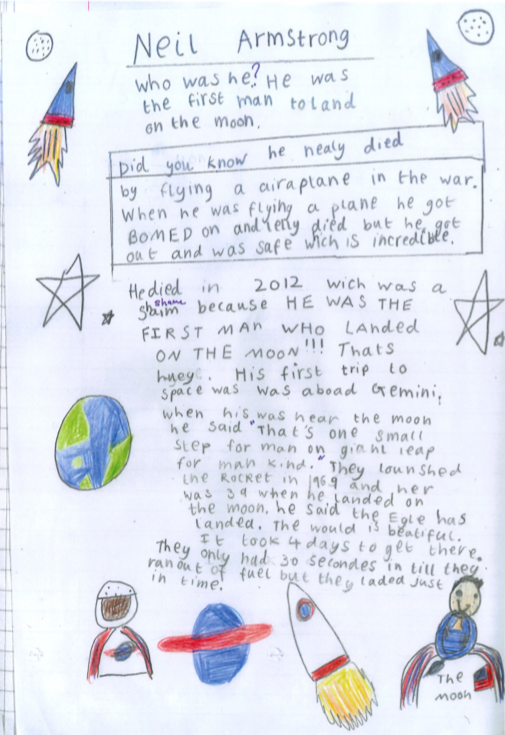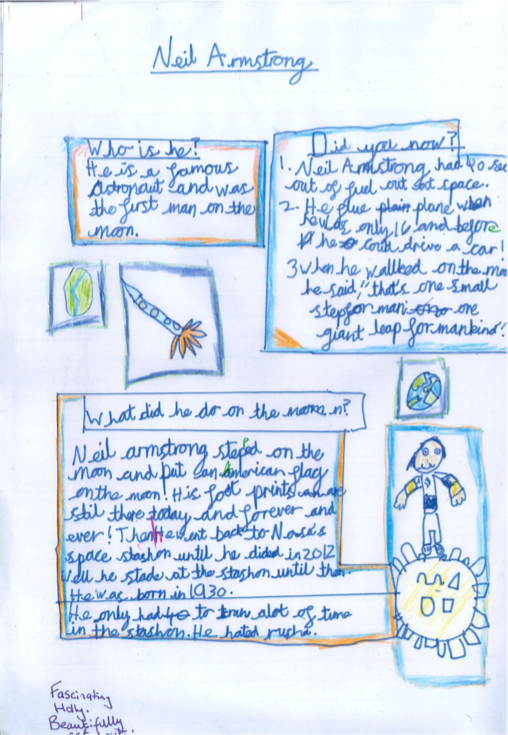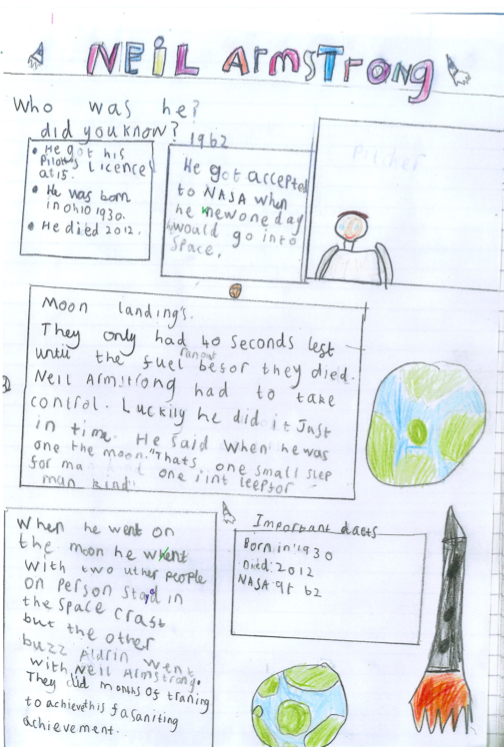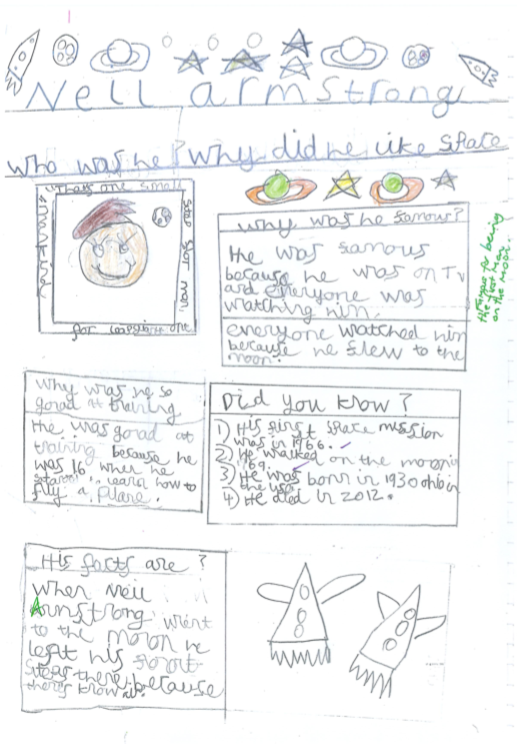 Term 3
The children in Class 2 have settled quickly to remote learning and have become experts at switching their microphones on and off during Zoom lessons! Here is a selection of their afternoon work from last week. In geography we were learning about the continents and oceans of the world, including ordering the oceans by size. Here are some of the maps they children made. 
Also shown is a selection of the children's art work linked to our sculpture topic. Holly produced a sculpture of her name after watching the Art Ninja programme on the BBC. Isn't it impressive!
Also shown are two storyboards by Holly and Bea which retell the story of the Necklace of Raindrops.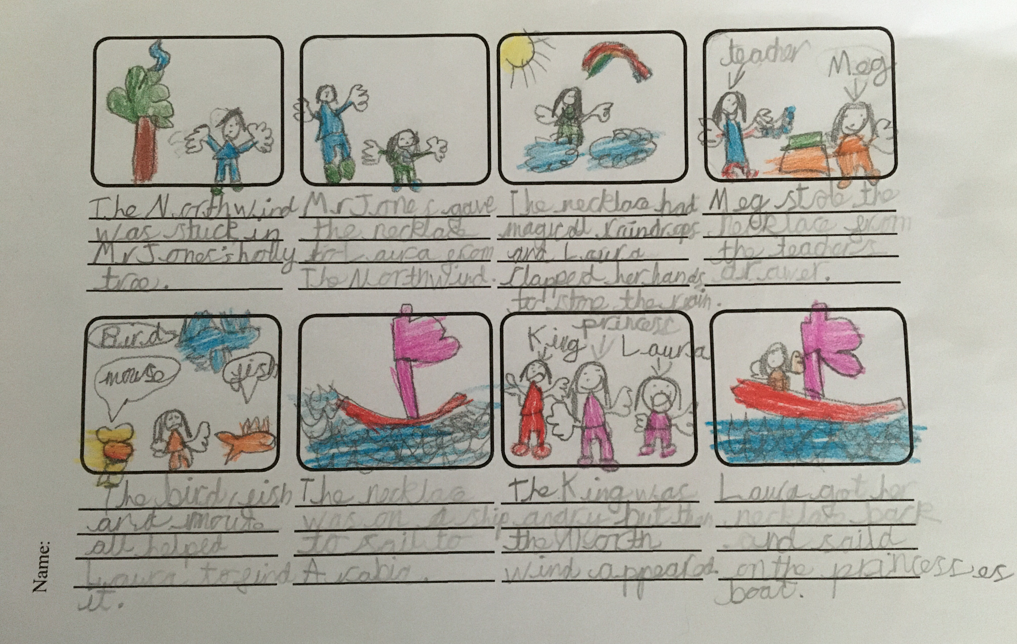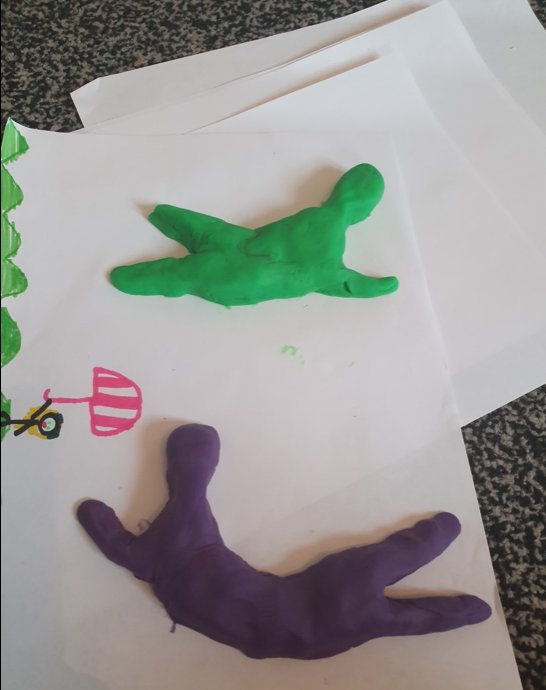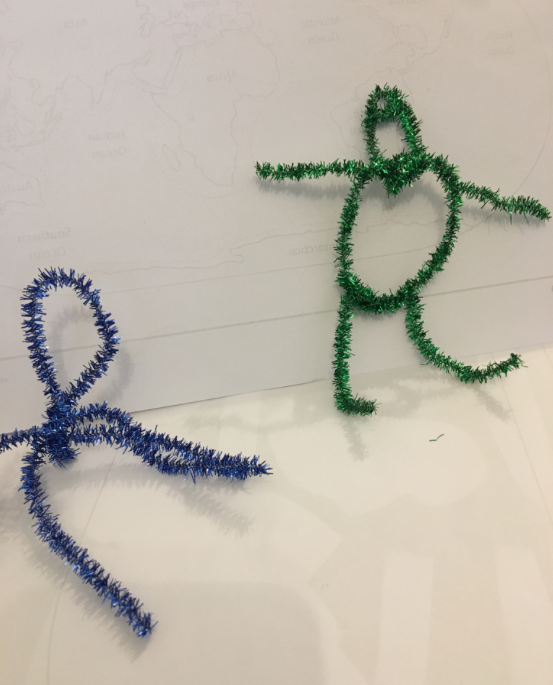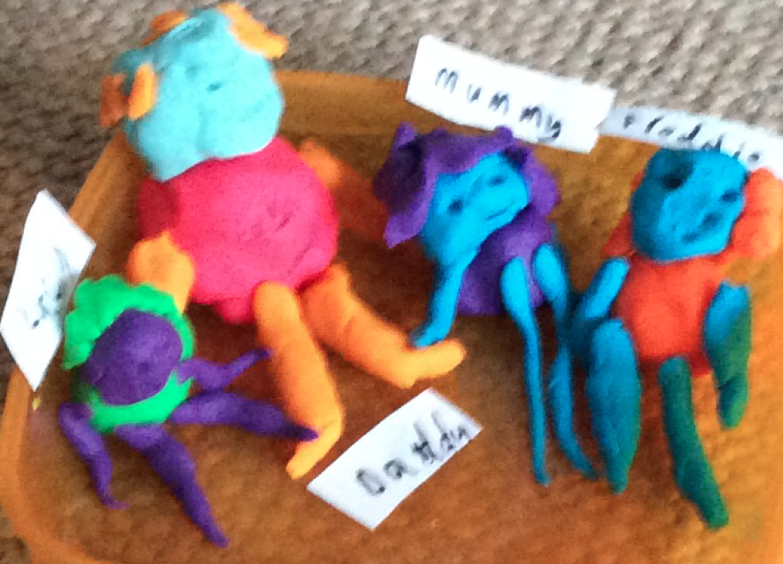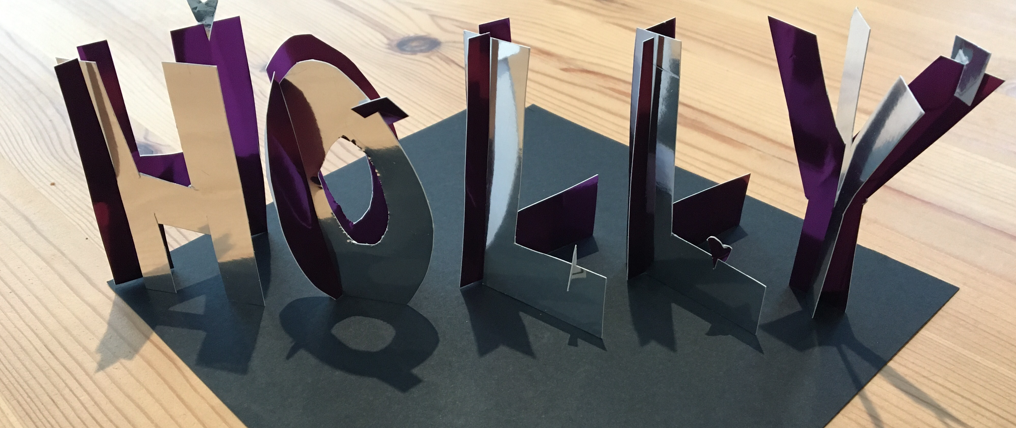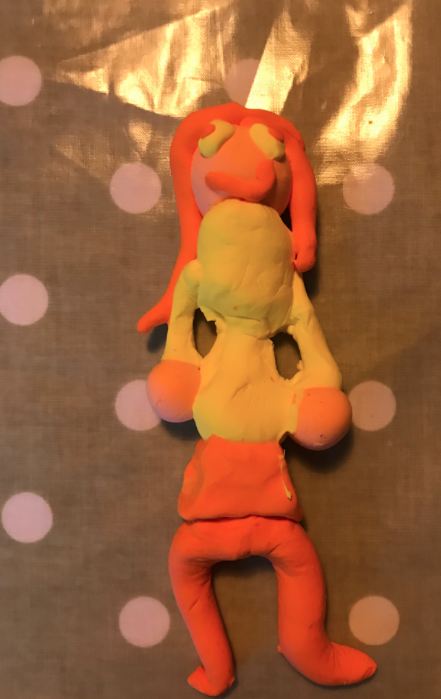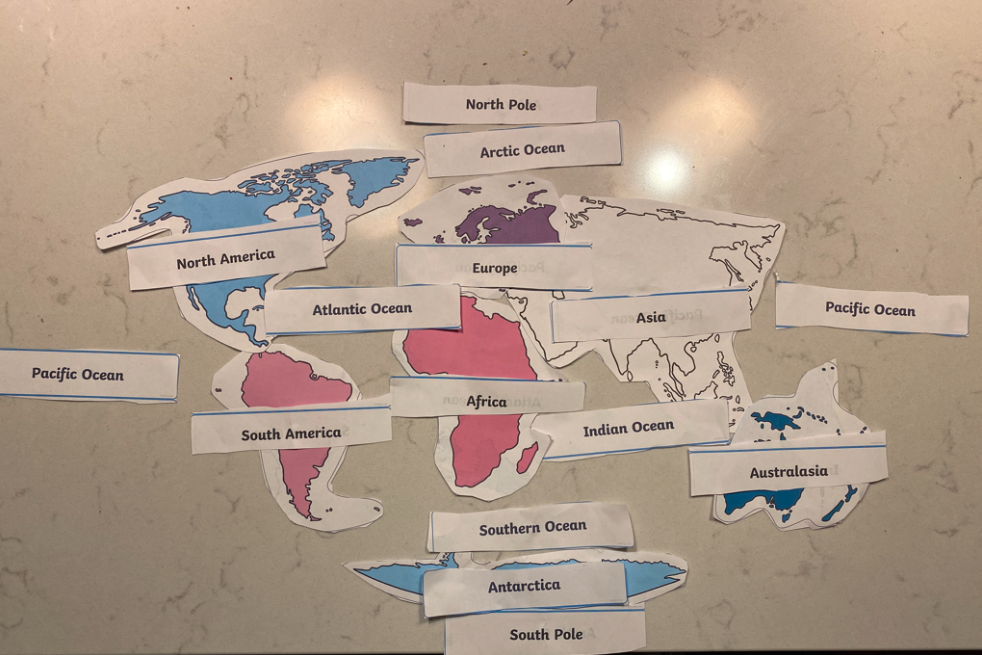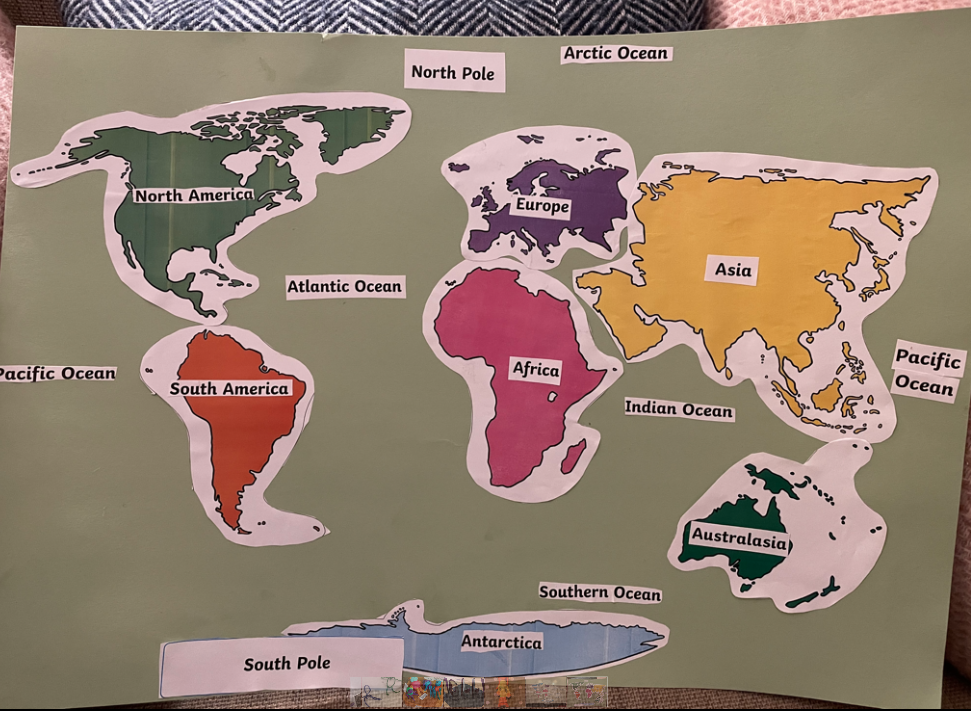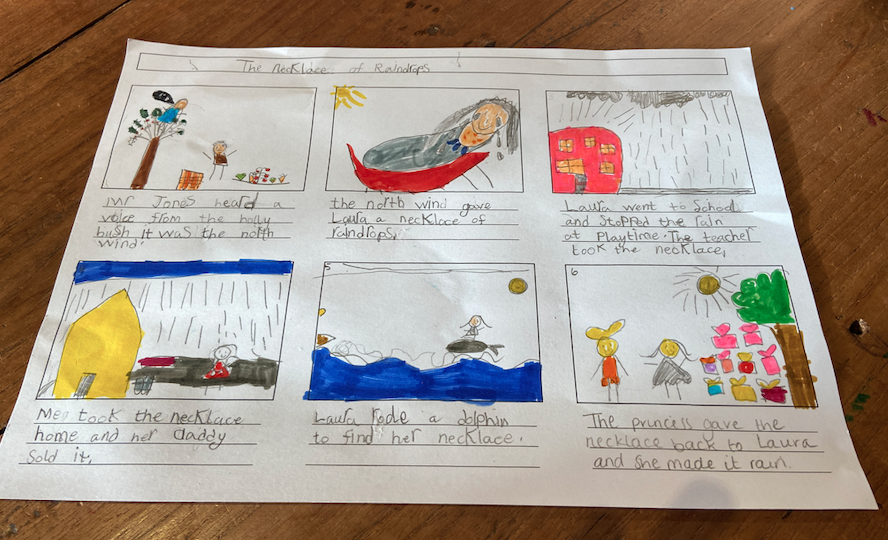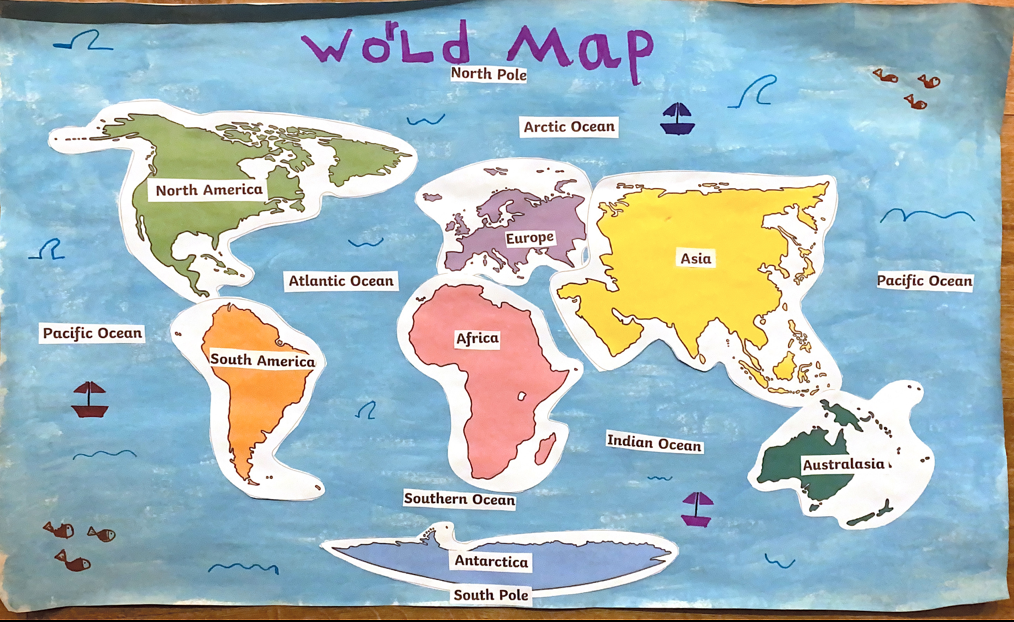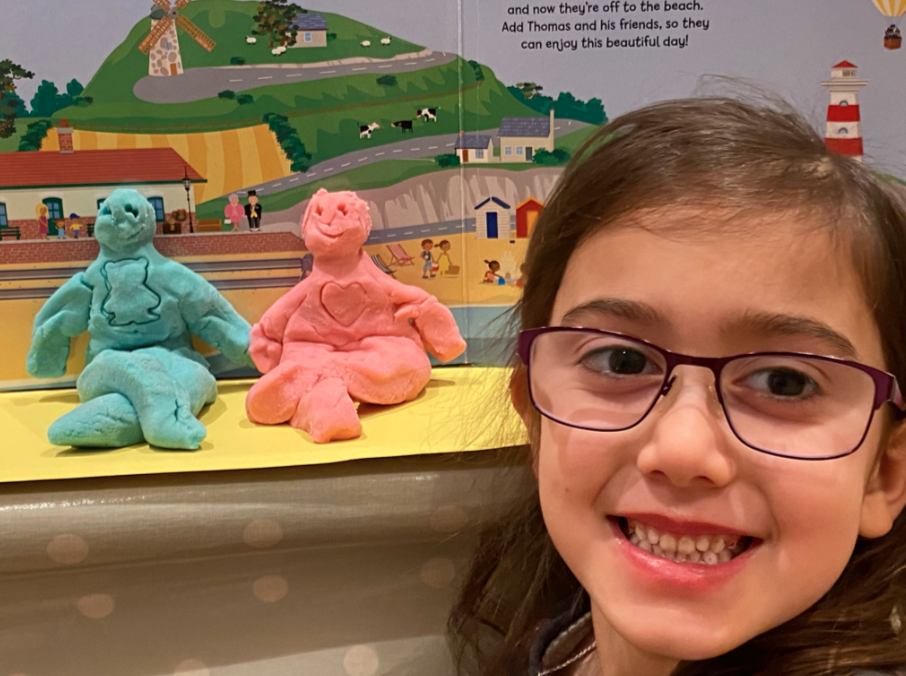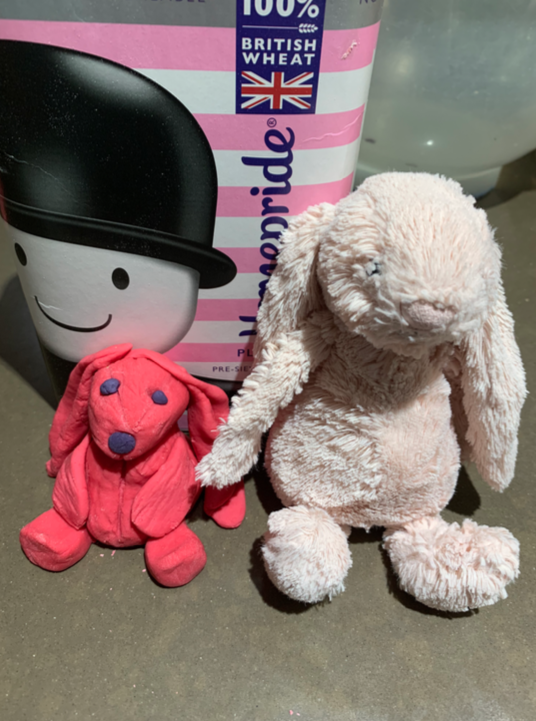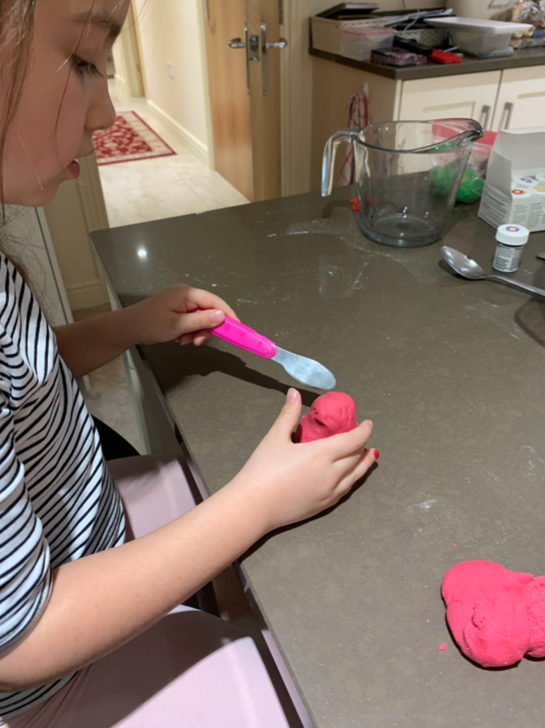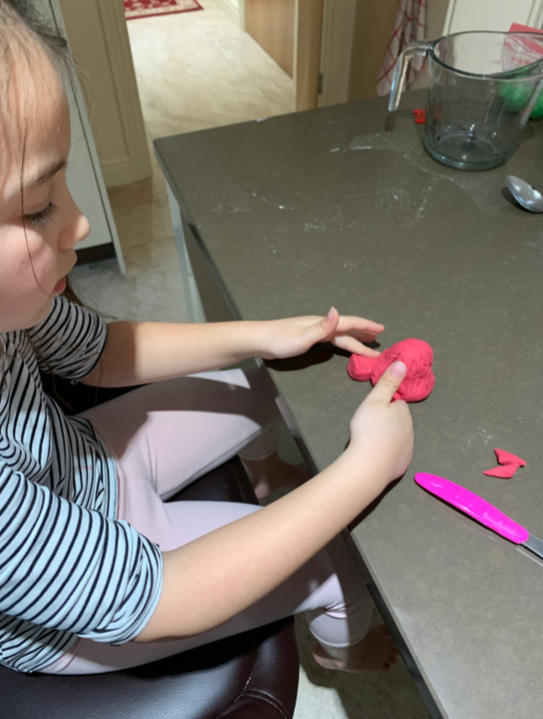 Term 2
Class 2 Term 2 'The Dark' Homework Brochure
This term Class 2 have been reading The Dark by Lemony Snicket. For their homework the children were asked to produce a piece of art work inspired by the night. Here are some lovely examples of their work.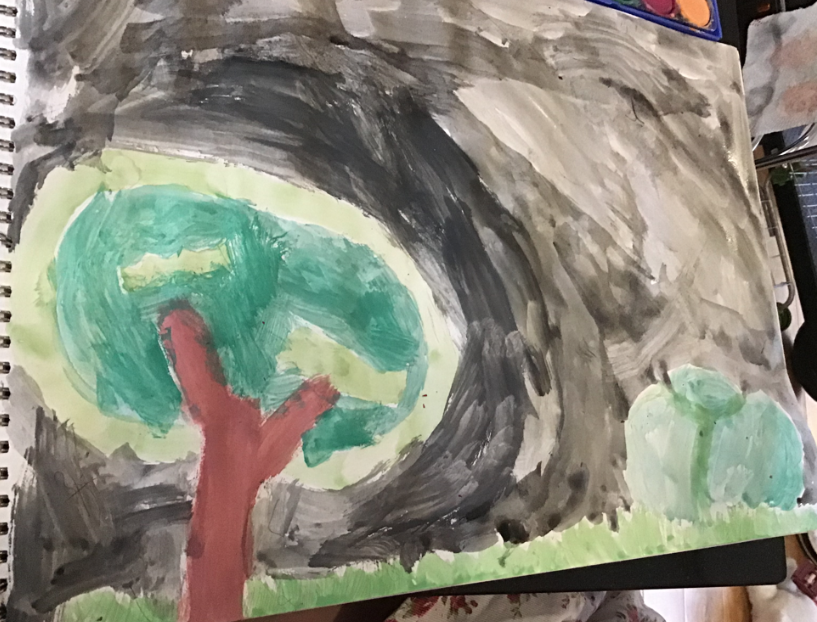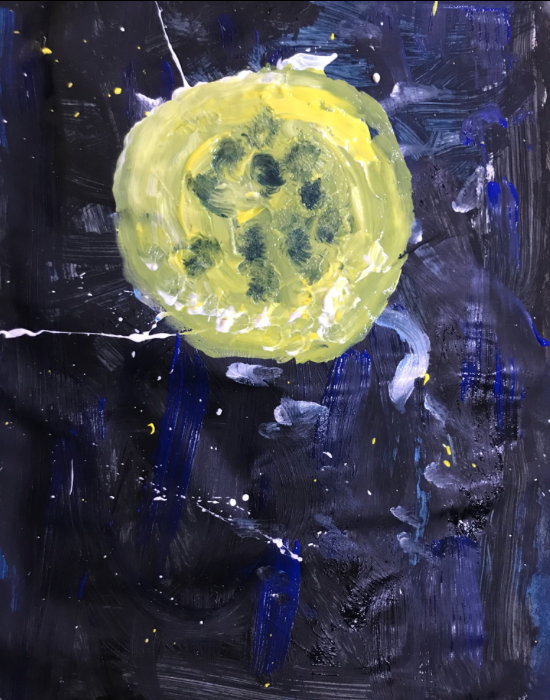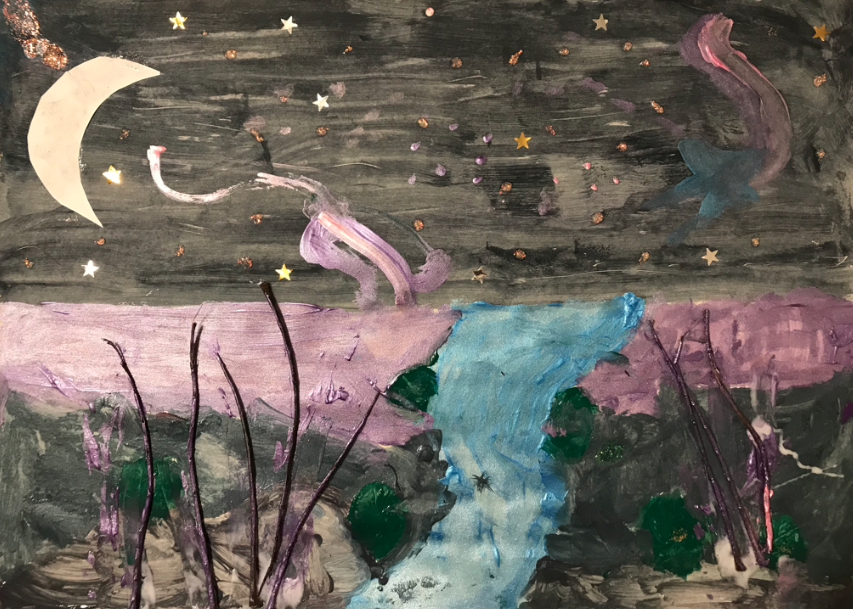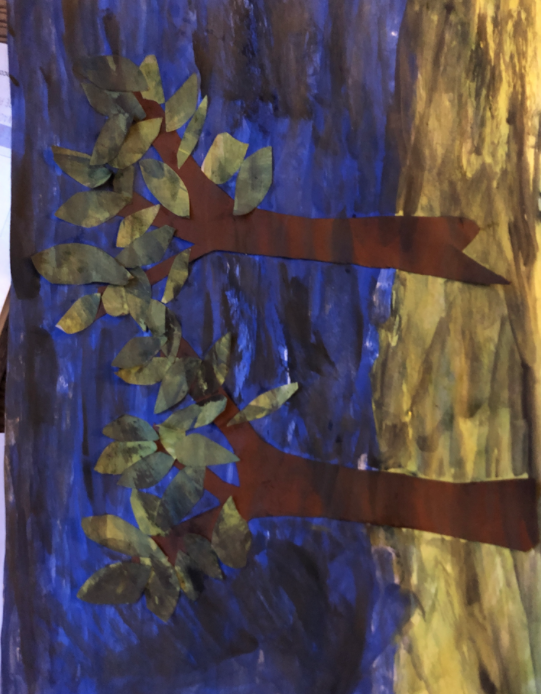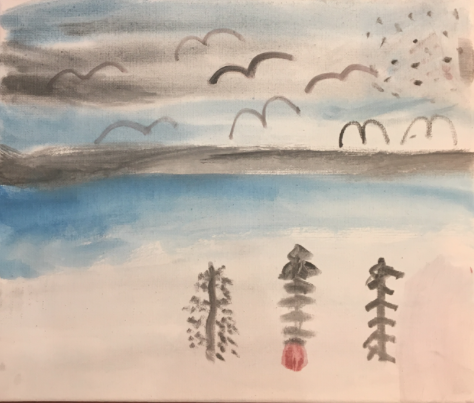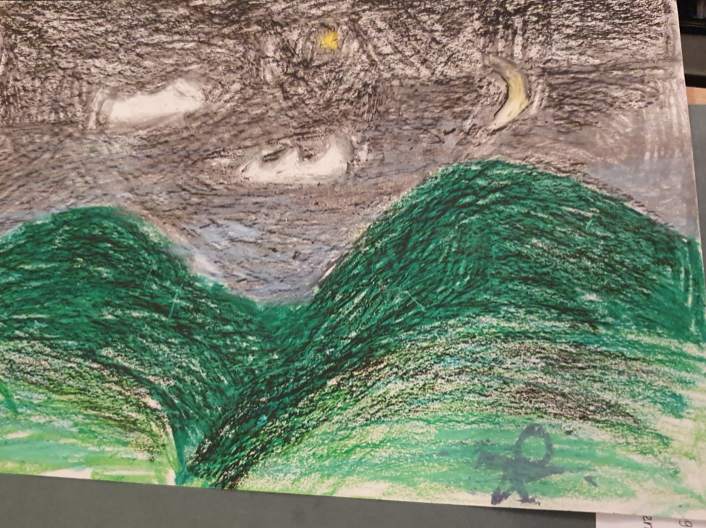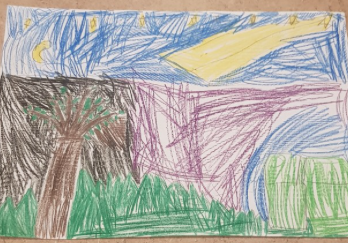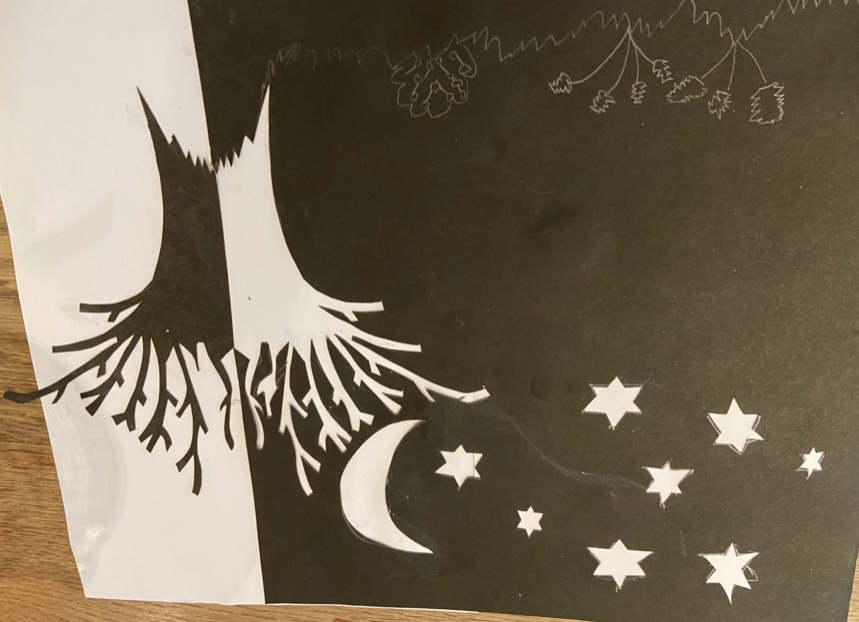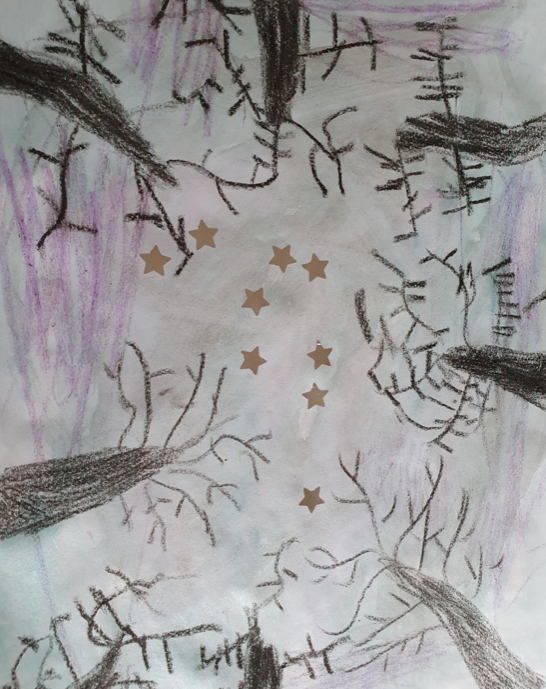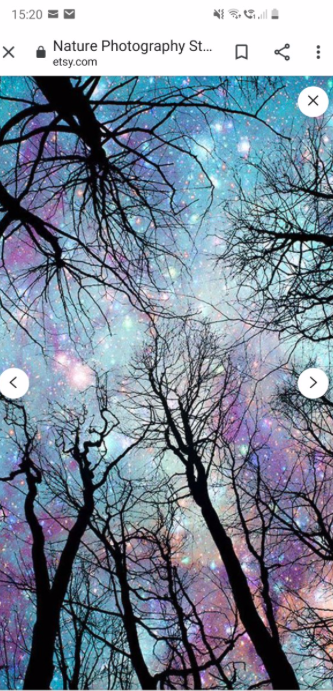 Term 1
Class 2 Term 1 Homework Brochure
ARCHIVE POSTS 2019-2020
Class 2 Term 5 Remote Home Learning Timetable & Website Links
Class 2 Term 5 Afternoon tasks
Term 5
Class 2 Wow Wall Poetry
This week we have been creating animal inspired poetry. We looked at adjectives and then moved on similes. We had to think carefully about the comparisons we made.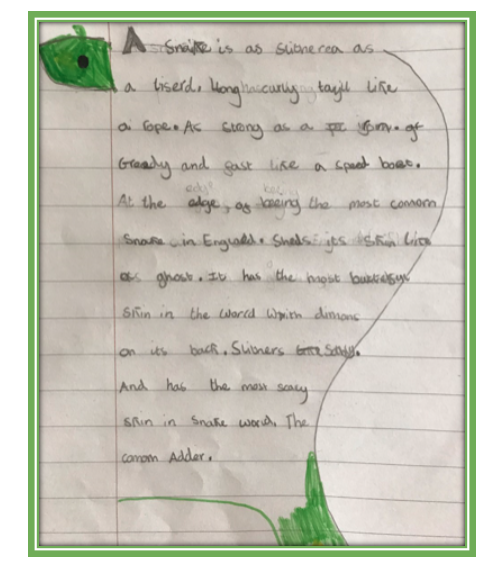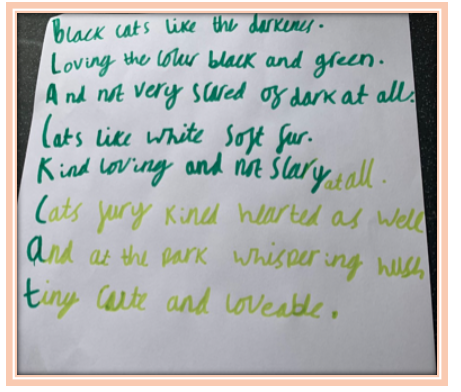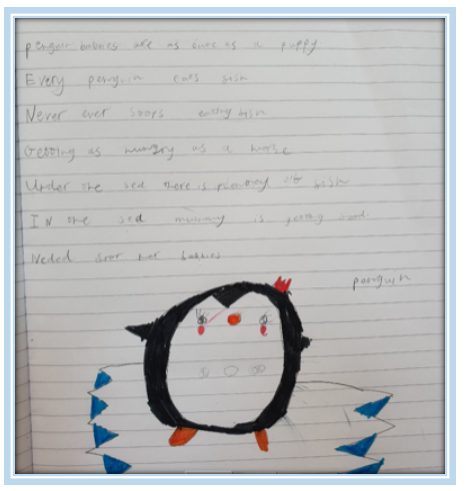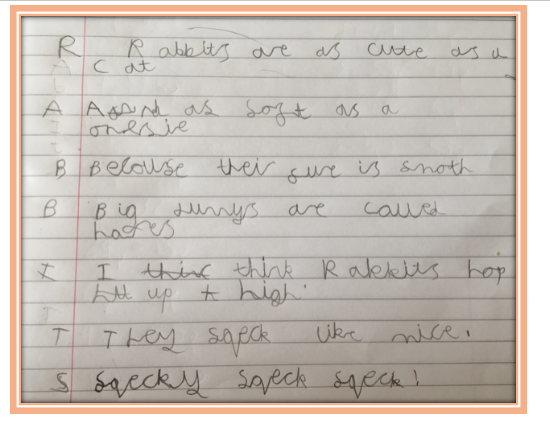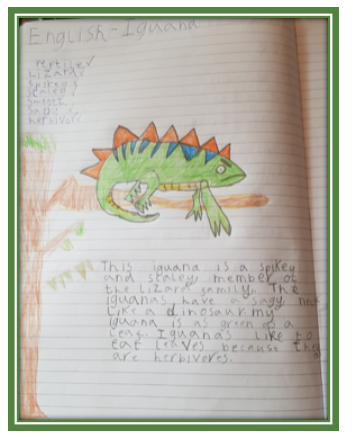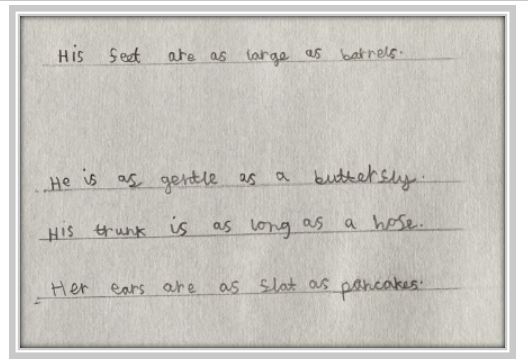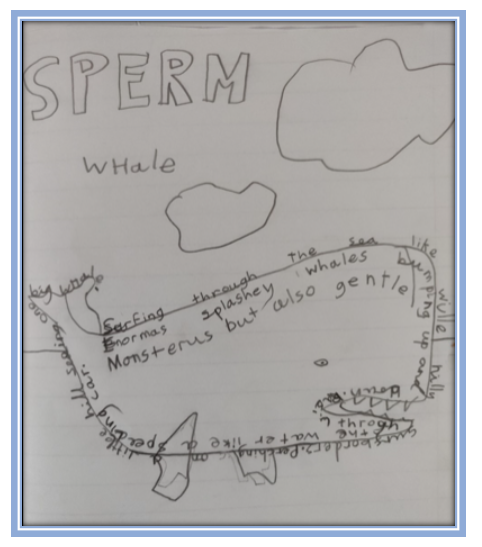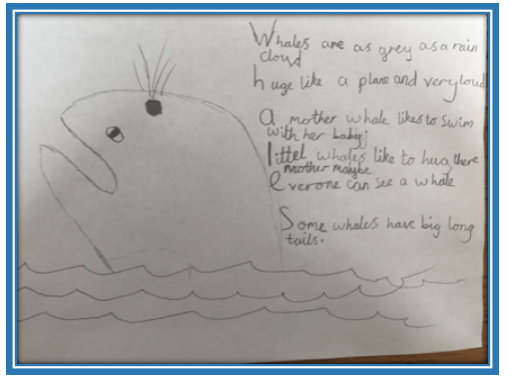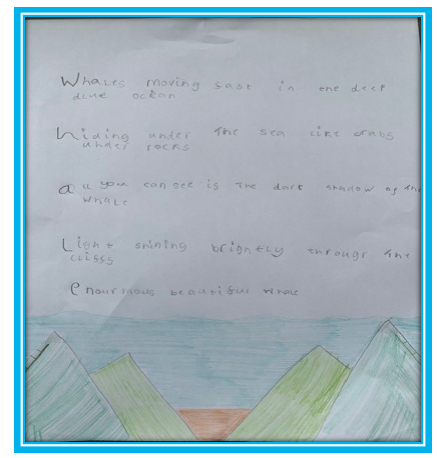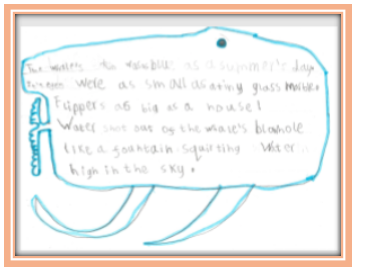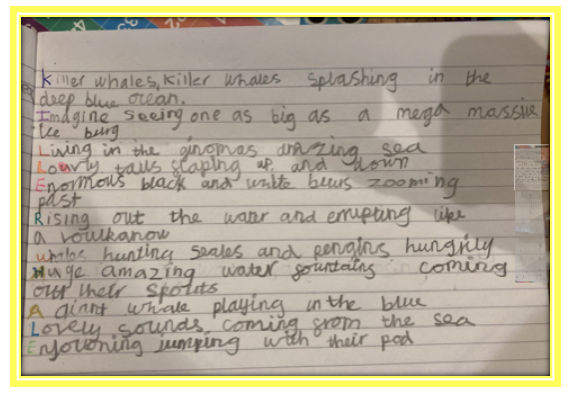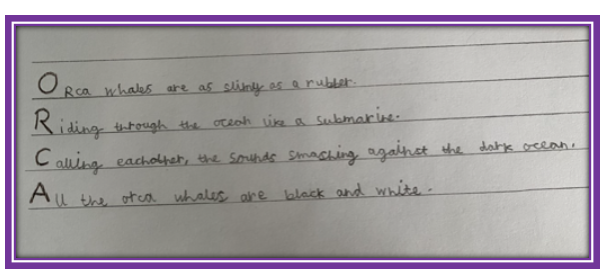 Term 4
Class 2 Term 4 'Lila and the Secret of rain' Homework Brochure
Class 2 Wow Wall 
Week 2 -Science – I set out a Science experiment to the class called Rocket Mice. Here are some photos from some of the children who tried it at home.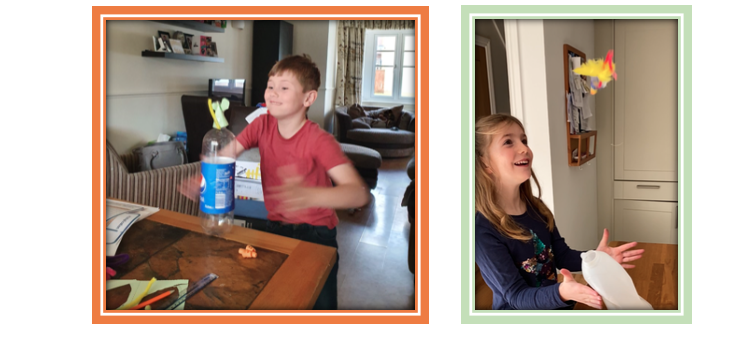 Ava has been doing some science of her own.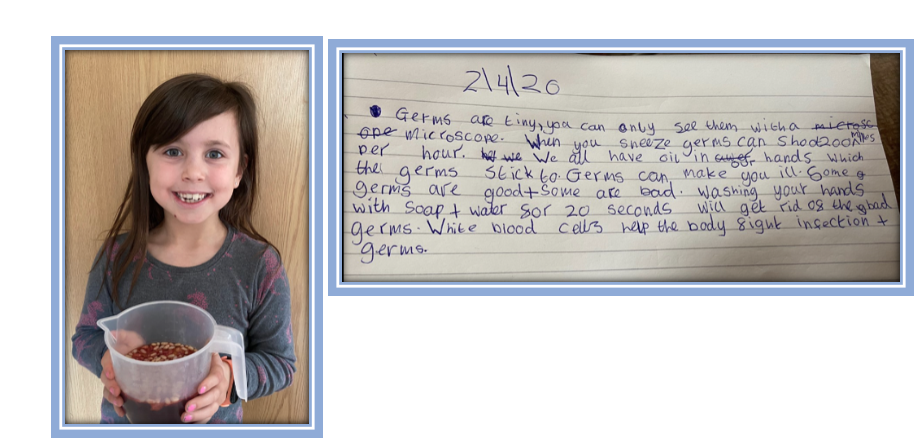 NHS Rainbow – Lots of the children have been working hard on some art to cheer people up.
Hallie created beautiful coloured rainbow out of carefully cut out hearts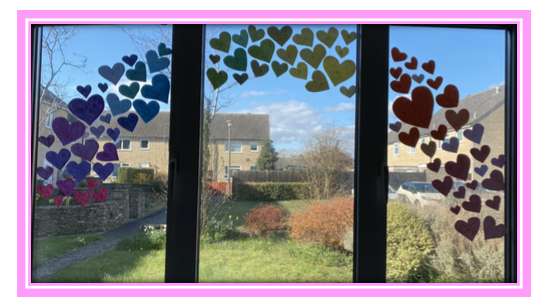 Sam and Gabby made a beautiful rainbow inspired butterfly.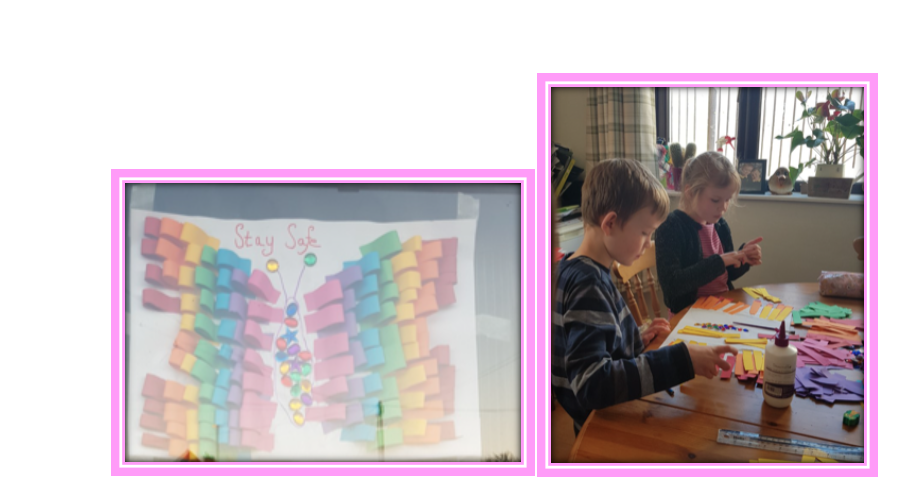 Outdoor learning:
Seb has been working hard outdoors on treasure hunt and Fleur has been busing making leaf print cards. Jessica made a beautiful flower chain and then sent a video explaining very clearly how to make one.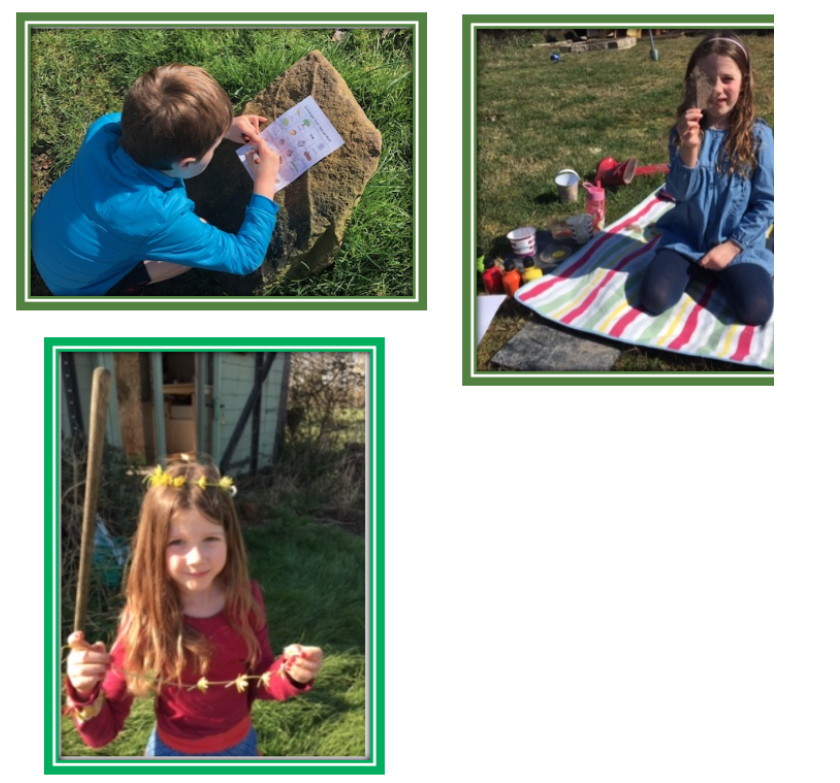 Lexi joining in with Joe Wickes.      Wilf has been working on his own comic.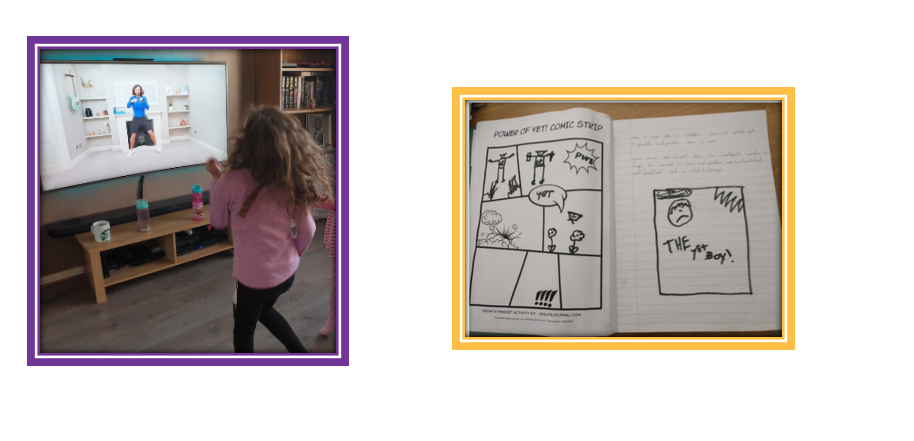 Week 1 – Here are just a few photos showing how hard class 2 are working whilst learning from home. Well done to everyone. Keep up the great work and see if you can spot your work up here soon.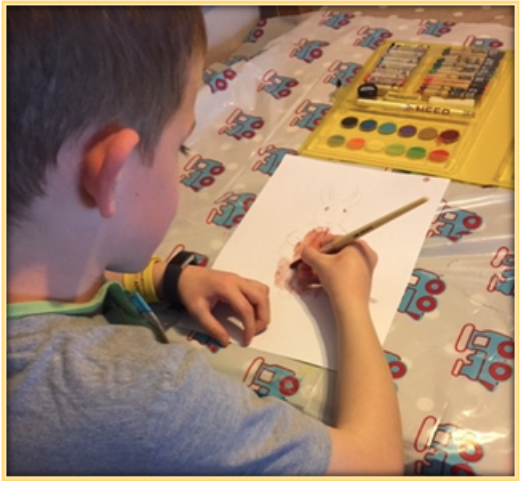 Henry working carefully using water colour paints.  
Eli has created a beautiful rainbow to cheer people up.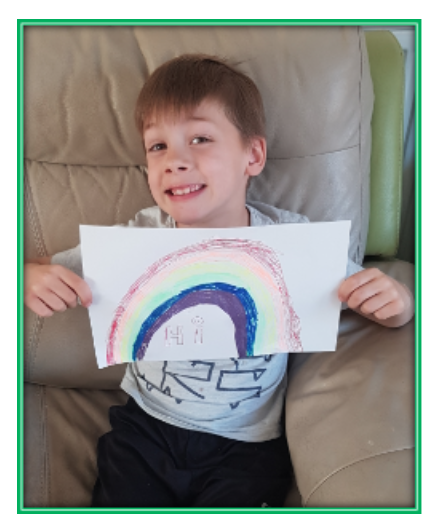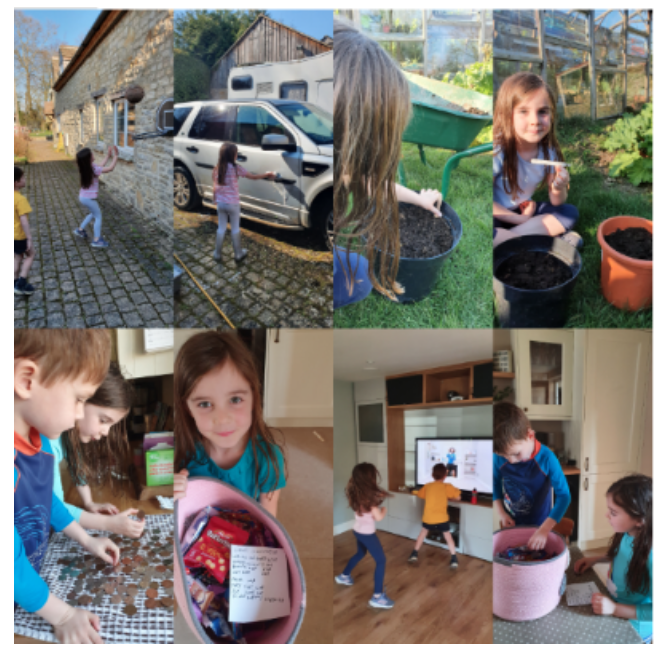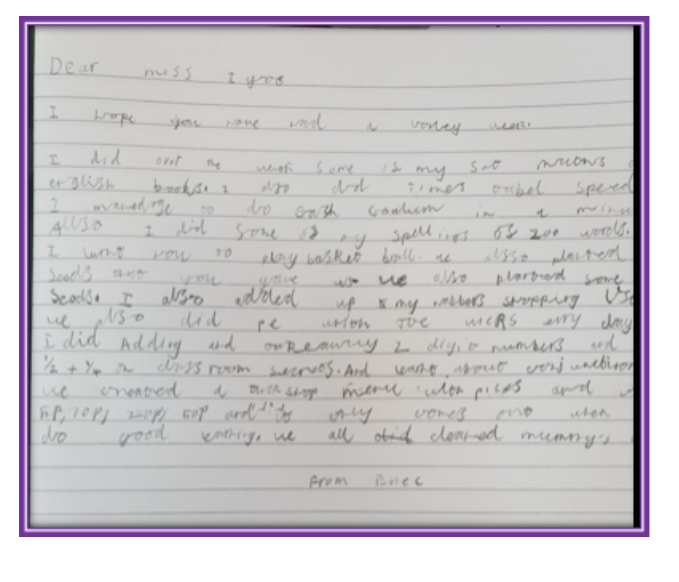 Evie wrote me a beautiful letter telling me all about the wonderful things she had been up to.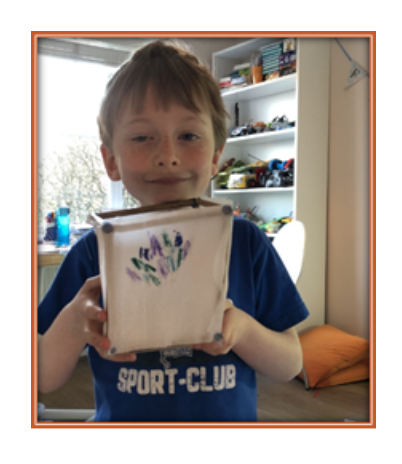 Felix has been learning about Buddhism, he then went onto make a Buddhism lantern.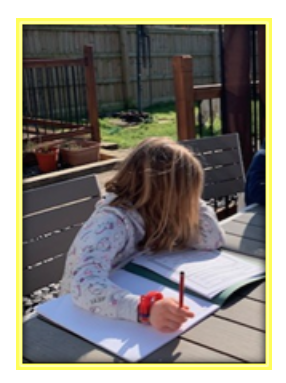 Ella has been working through her reading comprehension skill booklet.
Here is part of a story titled 'Camping' by Harriet.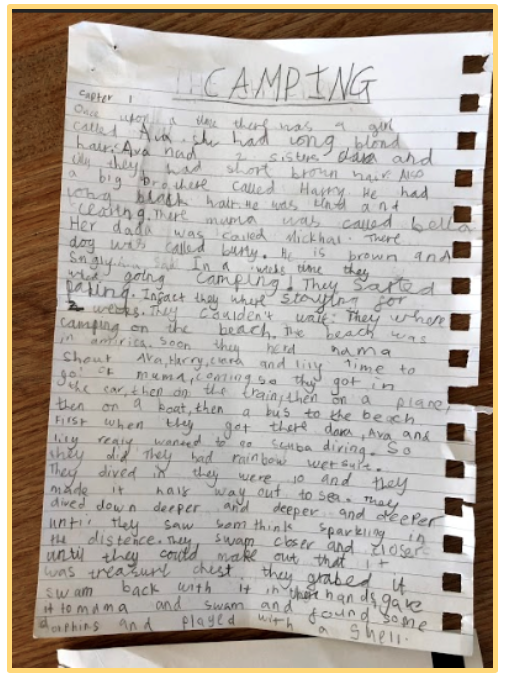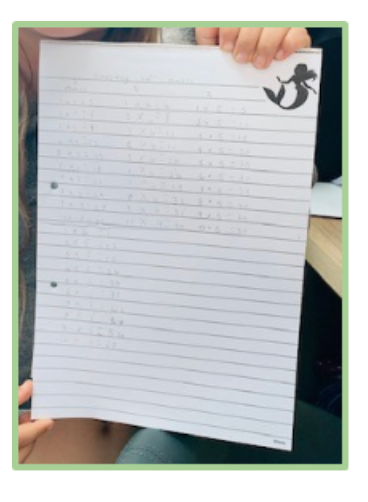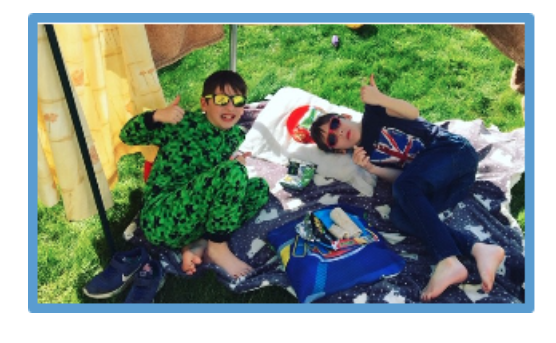 Tyler has super busy, one of my favourite pictures was on Tyler and his brother enjoying the den they had built during their home forest school session.  
Our focus in literacy has been 'To the rescue' a super hero story about Sid. We started by reading the story and learning actions to help us retell the story. Then we made a story map to help us to say the story aloud. From this we then wrote our own 'to the Rescue' story. To continue with our superhero themed learning we then looked at two books 'Traction man and Man on the Moon'. We compared these two texts thinking about what was similar and what was different.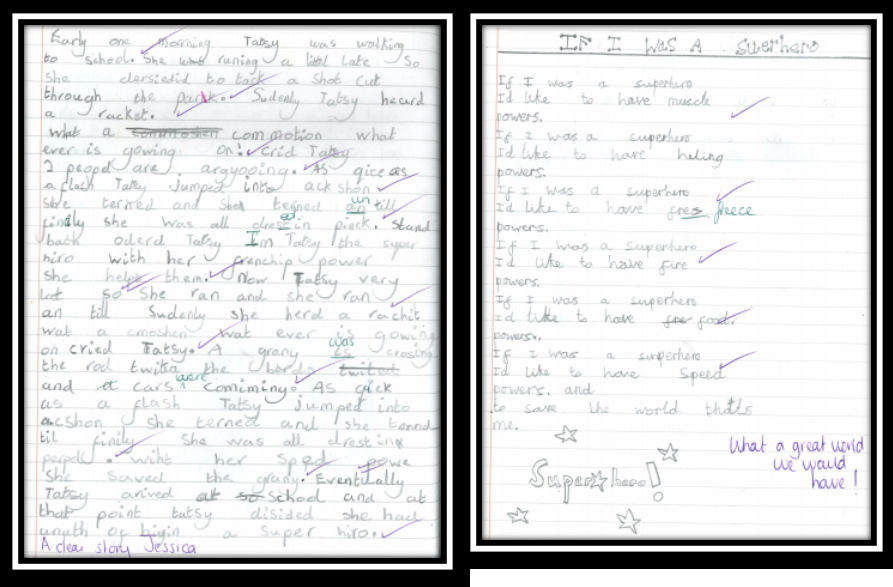 In history we have been focusing on the work and life and Isambard Kingdom Brunel. We write some great fact files and ended the project with an exciting visit to the Steam Museum in Swindon. In class we then wrote a recount of our trip.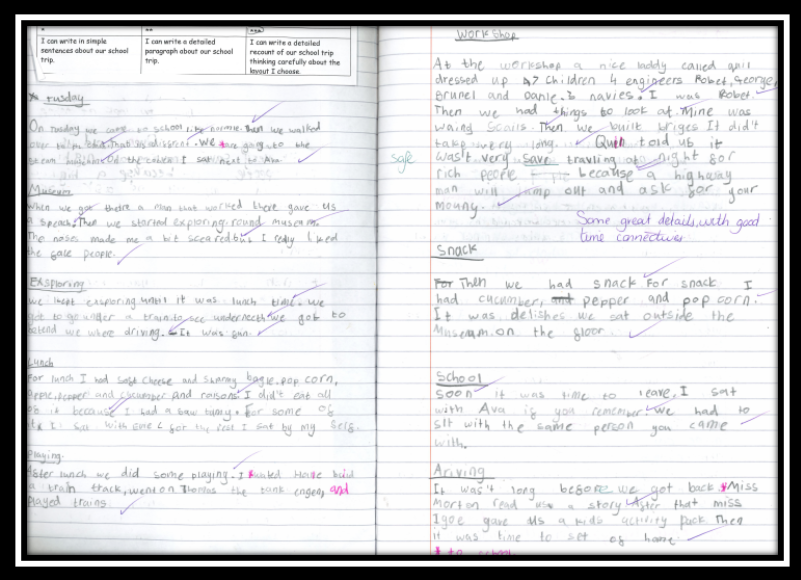 To mark fair trade fortnight we have looked at the importance of fair trade and the impact it has on famers and their families. We looked at the story of Pablo the banana and designed our own fair-trade chocolate bar wrapper.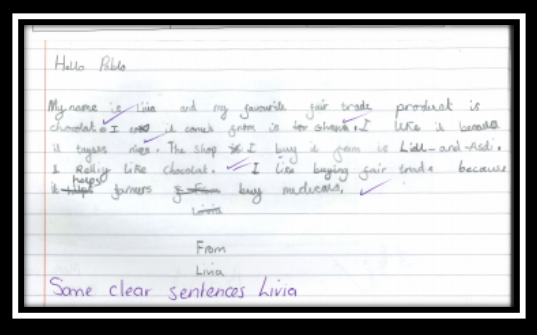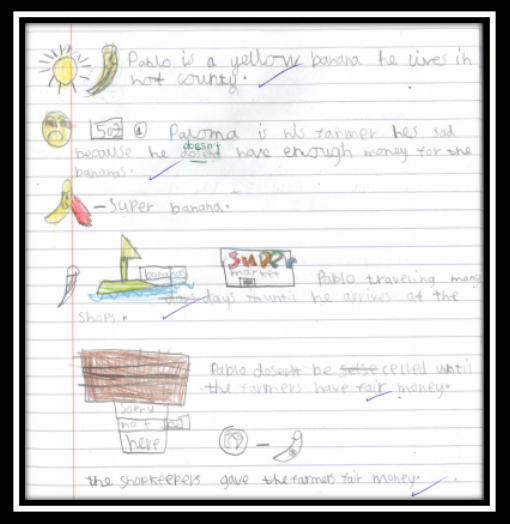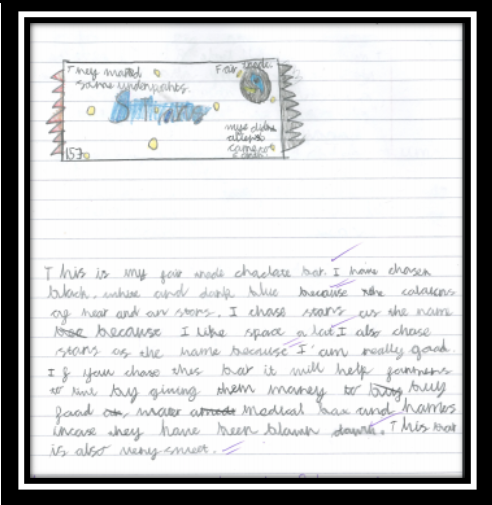 Term 1
Class 2 Term 1 Homework Brochure
Traditional Tales
In class we have been looking at several traditional tales, we used Pie Corbett's Talk for Write to help us learn the stories and write them.
The Three Billy Goats Gruff
Livia created a brilliant story map, she thought carefully about the main parts of the story and the order they needed to go in. Livia used some words to help her when writing the story but it is mostly made up of pictures.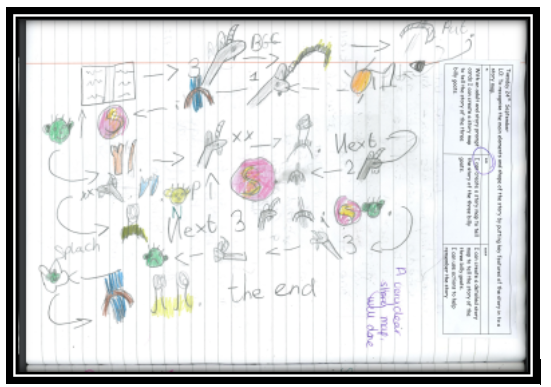 Seb wrote a brilliant version of the story using his story map to support him.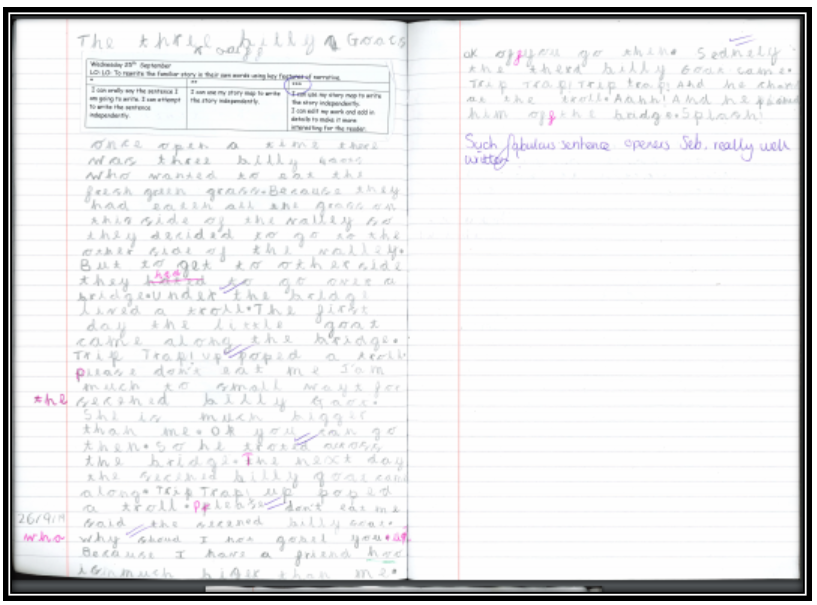 The Ugly Duckling
The Ugly duckling really made us think about the words we use to talk about people. Lots of the children said they didn't like the word 'ugly' and thought 'different' would have been much better.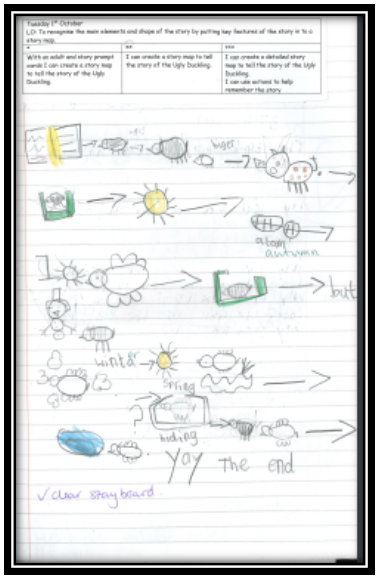 This is Ava's story map.
Here are Jessica and Eve's version of the tale.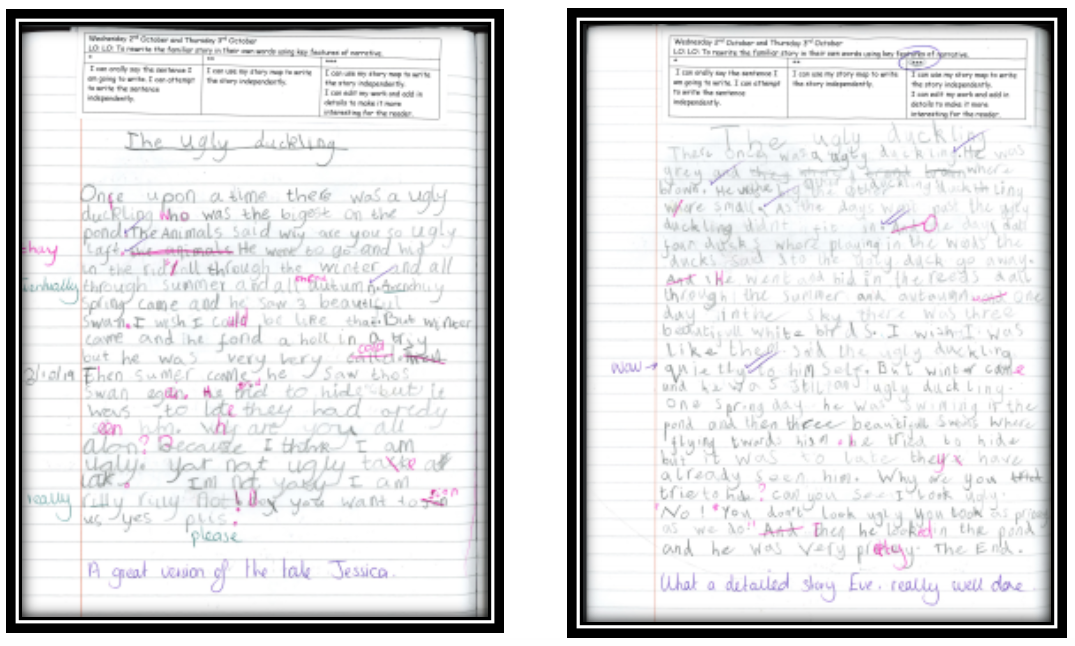 The Gingerbread Man
The children had great fun telling this traditional tale; some of the children already knew parts of it. We looked at how different books can have a slightly different version of the tale. Some of the books had a cow in whilst others had a pig.
Hallie created a clear story map which allowed her to write a good version of the traditional tale.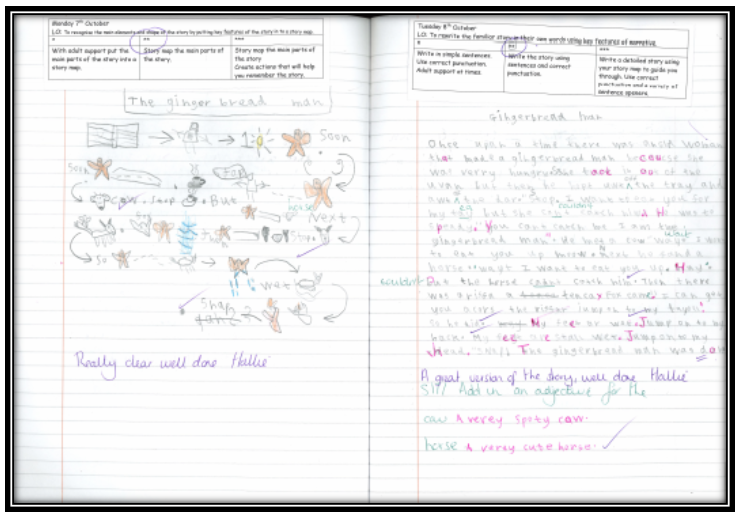 We wrote some instructions explaining how to make gingerbread men. We then got to have a go ourselves.
Harriet used time connectives to help sequence her instructions.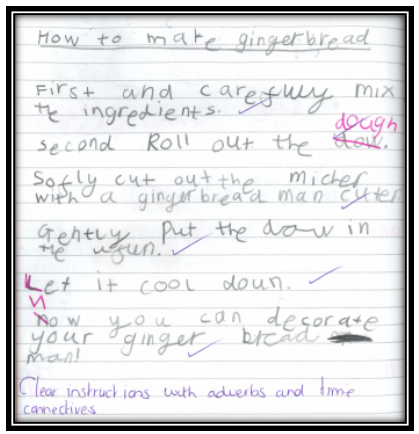 The Three Little Pigs
Poppy and Eli created great 'Wanted posters' that could be displayed to help find the wolf from the tale.