Shine Curriculum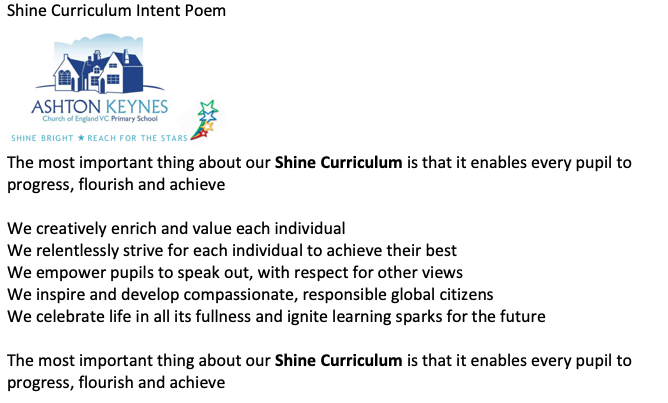 "Enabling life in all its fullness"
"I came that you may have life, life in all its fullness" (John10:10)
Our Core Christian values for our school are: Perseverance, Creativity, Trust and Friendship.
Using Creativity, we have designed our bespoke AKPS 'Shine Curriculum' based on the National Curriculum with added shine to provide and unique journey for our pupils during their time with us enabling them to continue to shine in the future and experience life in all its fullness.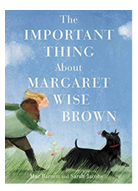 INTENT – Each intent is creatively written as a poem based on 'important thing;' by Margaret Wise Brown. You can view each subject intent in the main menu under the heading Curriculum.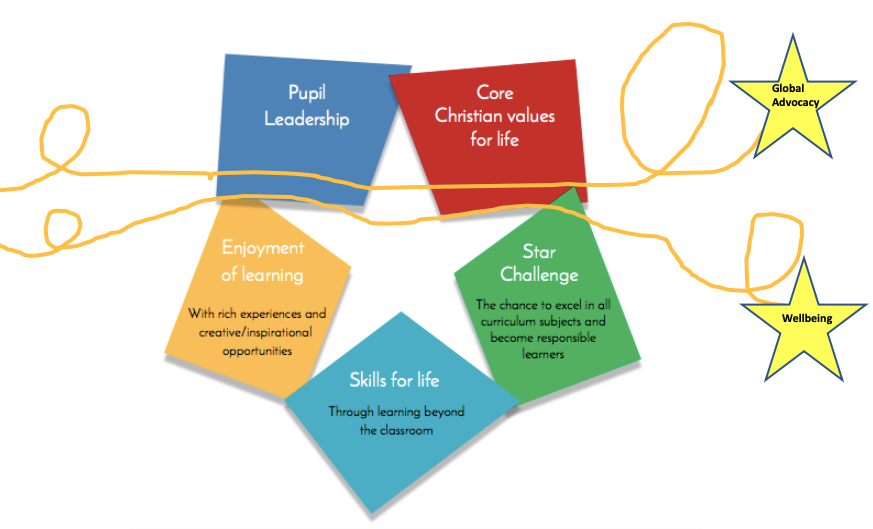 Our shine Curriculum has two golden threads running through the heart of it: Global Advocacy and Wellbeing. Click on each of the stars below to see more about these areas and please read our Shine Curriculum policy on this page for full information about our Curriculum In the main menu under the heading Curriculum, each subject has its own tab with all the information you need about each subject.