AKPS Choir shines at Wembley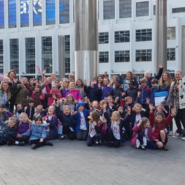 If you had been in school on the morning of Friday 7th February (2020) you would have felt a buzz of excitement around the KS2 classes. Members of the choir were so excited to be going to Wembley Arena to perform in the 2020 Young Voices concert. This was to be the first time Ashton Keynes Primary School had taken part in this amazing event and after months practicing of song words and dance moves, the children and staff were full of anticipation for the day ahead. We left at 11 am for the coach trip to London and spirits were high. On arrival we entered the arena and the children were in awe at the size of the venue.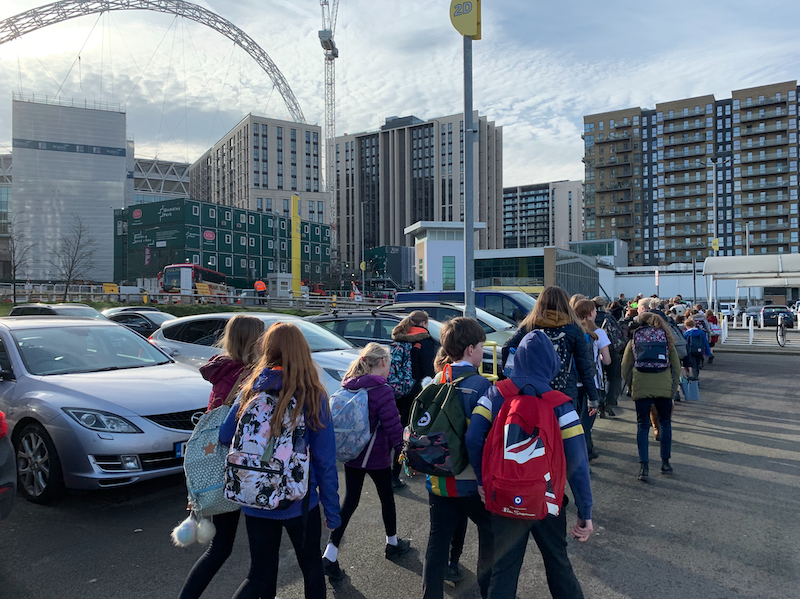 At about 2.30 the rehearsal started led by the conductor, Mr David Lawrence. He led the 4000+ children and adults beautifully and everyone sang and danced their hearts out. Joining us for parts of the rehearsal were the three singing stars who were also taking part in the evening concert: Ruti, the winner of the Voice 2018, country music band, The Shires, and Tony Hadley from Spandau Ballet. Also wowing us were street dance act Urban Strides who helped us perfect our dance moves! After a break for tea and an opportunity to rest our voices, the concert itself began at 7. With our neon stars shining out amongst the thousands of children, the parents who had come to watch us perform could easily spot us. Thank you to all parents who travelled to watch and be a part of such an incredible experience.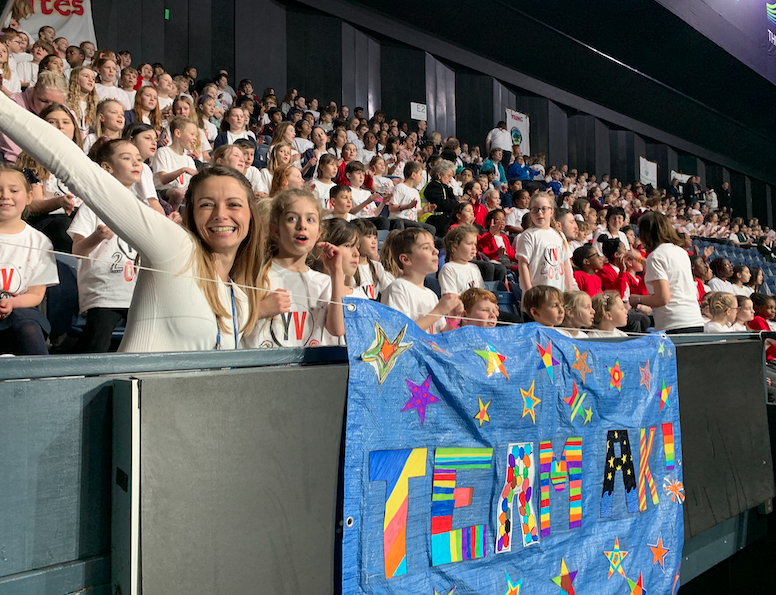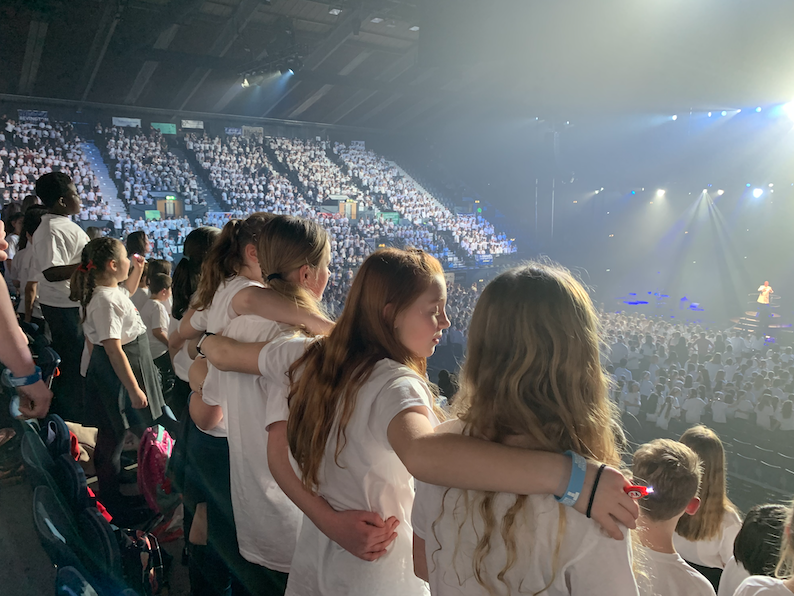 The atmosphere for the evening concert was incredible! The combination of the lights, music, audience and energy in the arena meant that ourperformance was incredible. Just as in the rehearsal we sang and danced our hearts out and loved every second. Team AK shone so brightly!
Arriving back at school at just after midnight meant we had to wake a few children up but after a such a long and exciting day that was no surprise!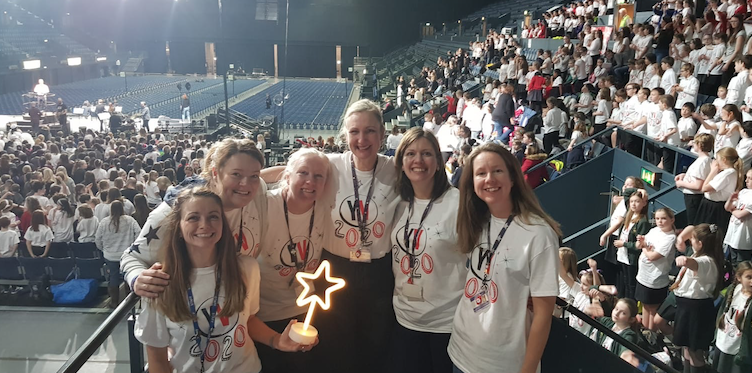 As always the children of Ashton Keynes Primary School behaved impeccably at all times. They put their all into the performance and did themselves proud. We received such wonderful feedback form parents and carers as well as the children themselves. My huge thanks to Mrs Crowley and Mrs O'Neill for their patience and determination with organising and preparing the children and to Miss Harrold, Mrs Serle and Mrs Smith who volunteered their time to come along. I was truly delighted to be part of the experience too.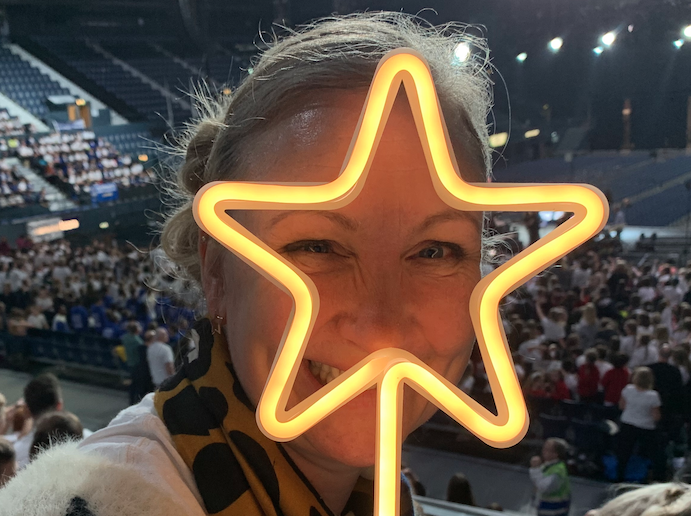 Roll on Young Voices 2021 which no doubt will be even more special as it will be the event's 25th year.