Challenge Partners Review OUTSTANDING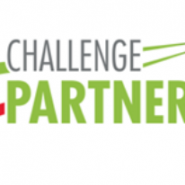 Challenge Partner review found us to be OUTSTANDING!
As you may be aware, this week we had our annual review of our school with Challenge Partners. We were really keen for the team, led by an experienced HMI Ofsted inspector, to validate our work on the two Ofsted targets we were set in July. I am absolutely delighted with the outcome. Three visitors came and reviewed the school over 3 days, analysing data, observing teaching and learning, scrutinising books, interviewing myself and my senior leadership team and talking with our pupils. It really was very thorough and I feel a true reflection of our school. I presented our own self-evaluation of the school as outstanding across the board and justified this with our outstanding outcomes across the school, not just in the Year 6 SATs results; high quality teaching and learning across the school and our rigorous and highly effective school improvement strategies. Not only did they find us to have met our OFSTED targets, they also found us to be outstanding across the board. In addition, they confirmed us as having an Area of Excellence in the teaching and learning of writing. They predict that we will be outstanding in our next OFSTED, so we look forward to that visit! I will be sending the report for you to see as soon as I have the final copy in my hands and will proudly publish it on our website. I hope you feel as proud of our school as we do.
Please click link to read report:
Our school is certainly shining very brightly! Mrs S. Saville