Forest School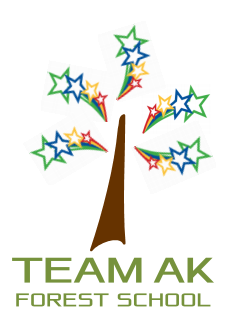 Using the schools many outdoor learning environments, children are encouraged and inspired to grow in confidence, independence and self-esteem through the natural world and to take responsibility for nature conservation in later life.
Please refer to the calendar for all Forest School dates.
For a full introduction to Forest School at AK please click on the link below:
RHS Malvern show 2017
The children from classes 3 & 4 have planned the show garden; it will be 3 meters square and is based on the  film 'The Grand Day Out'. The design will be a rocket  along with flowers and vegetables and a sand area to represent the moon (with a slab made into cheese biscuits). The children will grow and build the garden during forest school sessions. They will then take it to the show the week before, after the show it will come back to the school. If any one would like to help with the garden just speak to Mr Jackson.
Forest School Update from Mr Jackson January 2017
Over the past year I have gained a licence to handle the great crested newts which we are fortunate to have in our school pond, so now the children will be able to monitor the wildlife within the school grounds and help keep them healthy! This year we have been very lucky we have not got wet yet ! Year 6 had the first session of the year in which they carried out a risk assessment of the school field which was very successful lesson. In week two year 5 cooked dampers [bread] over the fire and we talked about fire safety. Year 4 made Roman jewellery. This week year 3 are also making Roman jewellery with year 2 making picture frames out sticks they find around the school grounds.
This year we are also hoping to improve our fire area and build a bigger fire pit by raising it up so the children can stand around the fire when they are cooking. If any one has any old bricks that we could use please just let school know and maybe we could get the children to help construct the fire pit.
Also I would like to thank Mrs Willis for her support within forest school sessions.
Forest School Update from Mr Jackson December 2015
The focus for learning for years R, 1 & 2 was to work on their fine motor skills, as well as working together [Social skills]. Year 4`s focus was to learn about paint and how it can be made out of natural materials as the Greeks would have done and Year`s 5 & 6 learnt about insects, where they live and the importance of insects within the natural world as well as tool safety and working together as part of a group.
This week activity for year 6 is to dig a fire pit and make a fire using only materials which the children can find in the school grounds and talk about fire safety, why we need a fire pit and how the Kelly kettle works, how to build a fire and what we will need to start the fire.