School Council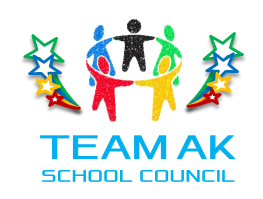 At AKPS we have been running a School Council for a number of years, the children have been involved in organising, managing and running a school tuck shop, fundraising days for a range of charities and lots of different exciting projects over the years.
The School Council benefits the whole school, pupils and teachers, because it provides opportunities for pupils to communicate their feelings as well as influence decisions that are made within school. Councillors develop skills such as confidence, communication and negotiation. It is the responsibility of each Councillor to ensure that they express both their own views and the views of all the other pupils they represent.
A school council is a formal group of pupils within a school who are elected by their peers to represent them and their views. It is an important and useful way for schools to provide leadership and development opportunities for their pupils.
This year the School Council were given a very exciting new project to introduce, implement and lead throughout the academic year. We have introduced a House Point System to AKPS where children are able to earn House Points for their team for a variety of reasons. Every student in the school, from FS2 to Y6, has been allocated a 'House' to which they belong and will belong to for their entire time in AKPS. The whole school voted on the Student Council member to be the figure-heads of each year group. Students can earn House Points for their team through being kind, considerate and helpful as well as for working hard, persevering and always trying their best. House Points are counted weekly and the results displayed in the corridor and there will be termly rewards for the winning team.
As well as organising and managing fundraising days for Red Nose Day etc, the School Council run the House Point system and collect the House Points every Wednesday lunch time, count them up and add them to the House Point display. The School Council then stand up in the Celebration Assembly on a Thursday morning and announce the winning House that week.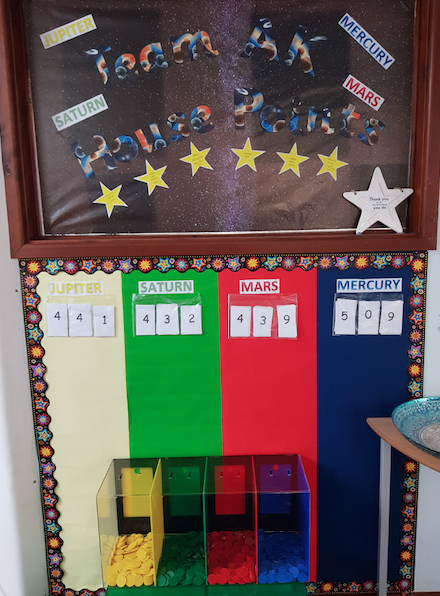 ARCHIVE POSTS BELOW
The school Council representatives for 2016/17

Tuck Shop –  Open Mondays and Fridays
Recent Events:
Friday 18th November Children in Need. Dress down day. Come wearing your PJs and with your favourite teddy bear for a £1 donation. More to follow!
Friday 16th December Christmas Jumper Day. To raise money for Save the Children. Come to school wearing your best Christmas jumper for a £1 donation
Look what we raised!: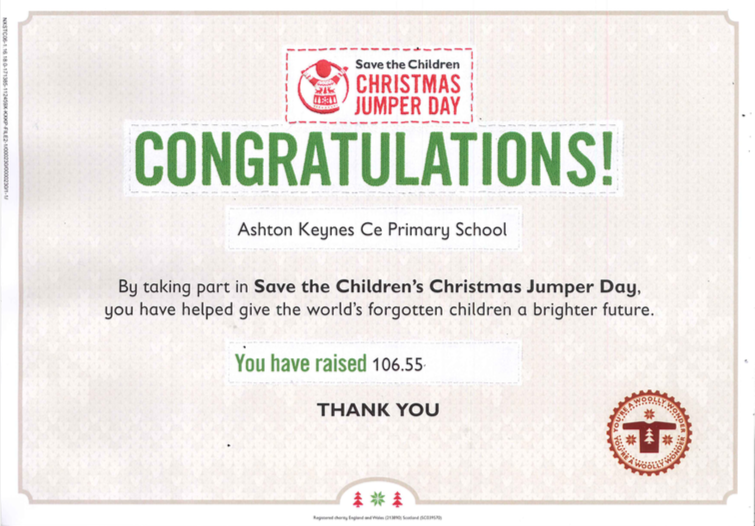 The school Council representatives for 2015/16

On Friday 13th November AKPS helped to raise money for Children in Need. The children came dressed in yellow or as Pudsey Bear. Special mention to Mrs Morton who we mistook for Pudsey until she revealed herself! In assembly the School Council chose the best dressed child from each class. Here they are for you to see! At lunch we used the money collected to make the face of Pudsey Bear. I'm sure you'll agree they did a fantastic job! Many thanks for your support in helping to raise money for this important charity. We will update you soon on the final amount raised.r details of how the School Council is planning to raise funds for Children in Need on Friday 13th November.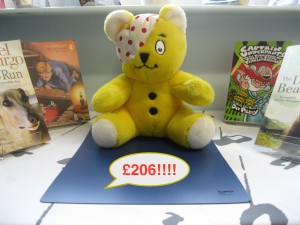 The School Council counted and bagged up the money raised for Children in Need. It came to a whopping £206 plus some small change! This is an amazing amount thank you!!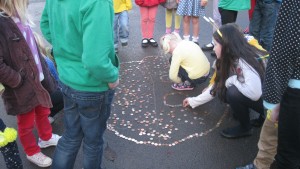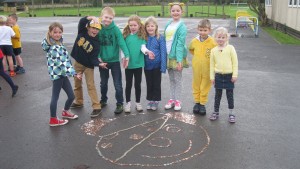 The School Council are raising funds to buy a special friendship bench for the playground. To do this they are organising a dress down day on December 17th. Please read their letter below for full details.
School Council letter star bench
The school Council representatives 2014/15

Please click below for details of the Buddy Bus Stop competition:
Buddy Bus Stop Competition Poster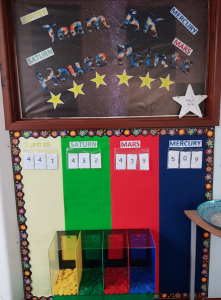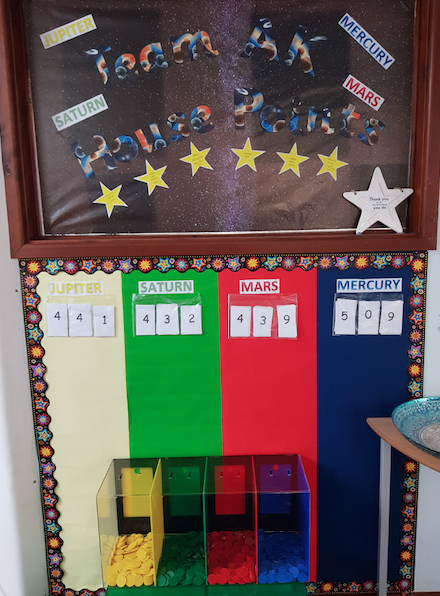 Please click the links below to view the letter from the School Council and their fabulous posters regarding the fundraising they have organised for Children in Need and Juvenile Diabetes Research Foundation on Friday 14th November.